Big Brother 17 Becky Burgess and Johnny Mac McGuire share a little shop talk this morning. How is Becky handling the pressure of her plan coming to fruition? Who would Johnny Mac target if he's the next Head of Household? Keep reading or click "see more" below to find out. Why not catch all the drama LIVE on the CBS All Access
Live Feeds
! It's just not Big Brother without the
Live Feeds
,
you're sure to enjoy watching all the ins and outs that you miss by only watching the television episodes. This season the Live Feeds are only 5.99 per month, which is a great price for so much crazy entertainment! Plus, signing up for the live feeds by clicking on the banners and links here on our website, is a great way to help support all that we do here all summer long.
CLICK HERE
to get signed up today and help support this website at the very same time. We truly appreciate your support.
8/9 - 11:09 AM BBT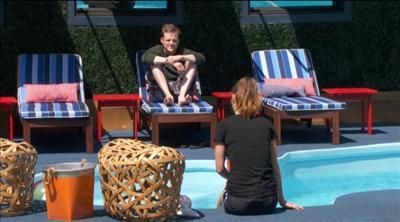 John- Has Vanessa come to you worrying yet?
Becky- Yeah, she is psycho.. she came to James, and pretty much each one of us... saying that I would be stupid if I didn't put you up ... because it would be the only way that Shelli goes home.
Becky - I just keep telling her, of course I'm sticking to the plan, of course I'll put up Johnny Mac.
Becky - even when Shelli is on the block... she wants to protect Vanessa and all the while.... Vanessa is creating a house plan to get her out
Becky - I've seen her ( Vanessa ) bitch out 3 people for their word and feel she's being attacked. "What just happened?" .. holding onto her beanie... saying " I don't know what's happening... they didn't stick to their word" ... "their word" ...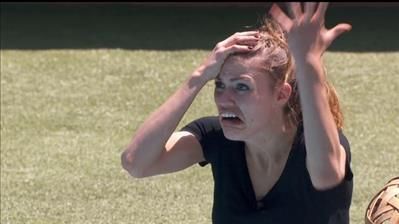 Becky - **** her (Vanessa's) word. I vomit in my mouth each time she says anything about word, trust and loyalty
Johnny Mac- that's not how we're playing... *he laughs*

Becky- Jackie said it best .. he said do you ever notice that the people that have to keep
promising you their word so much .. tend to be the ones that lie so much ... Vanessa preaches about l
oyalty and I think she is the one with the least loyalty in the house

Johnny Mac- yeah when I told her that I'm coming after her .. she was like "what.. we had a deal" .. I was like yeah I know your deal, you're not coming after me, you are sending everyone else after me....

Becky- you know what ... I will tell her I did make a deal with you in this game, it was to keep you safe until jury, guess what .. it's jury. Bye!!!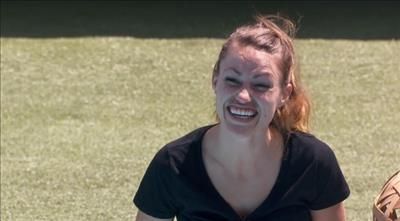 Johnny Mac *laughs* says deals over ... I'm jealous.. I wanted the point on this one.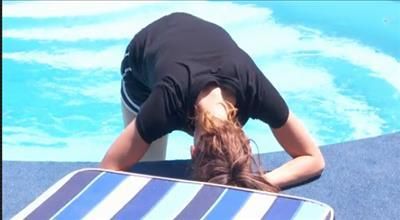 Becky - forgive me.. I'm just annoyed and paranoid...

Johnny Mac- it's a rough week...

Becky- I can't sleep, even though everything's gone my way ... I can't sleep. But, she (Vanessa ) will blow up everything herself. She's never been on the block, but she's had a good time putting other people on it. And,she wants me, James, Jackie and Meg to be TRUTHFUL.. because she trusts us with the plan. We need to uphold it, even though she put James on the block, made him pack his bags, made me go on the block, pack my bags, took Jeff out from Jackie and had a strong hand in taking Jason away from Meg.

Johnny Mac- yeah she put me on the block, saying that Audrey was going home that week and then she changes the deal half way through the week.

Becky- exactly.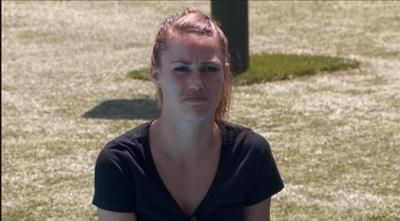 Becky - and as long as I talk to Austin and the twins before she does, I'm hoping she goes a little crazy, and then I will say Austin, twins lets go up to the HoH, I'll fill you guys in. I'll tell them I didn't want them to be in it, this is something that I wanted to do, something that I wanted to see happen, because I've been catching onto, and I didn't want them to be associated with it, because I know someone has to return from jury, so I wanted to make sure you guys (Austin/twins) weren't caught in the crossfire. Didn't mean to withhold, but didn't want to risk your guys game, with her asking questions, because she's been bullying me, Jackie, James and Meg this whole week. Of course she's ****ting herself.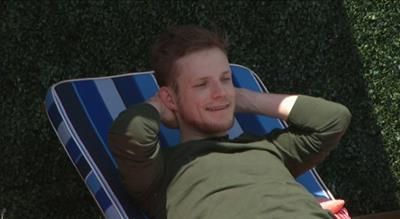 Johnny Mac -I think my move if I get this HoH is I will put them (Liz/Julia) up and then backdoor Austin.
The Power of Veto Ceremony happens on Monday and the drama continues today on the Live Feeds...

Sign up for the Live Feeds and be ready to catch all the drama ...
Just
CLICK HERE
or on any of the live feed banners you see here to get signed up and help support this website at the very same time.
Join in on a Live Feed Discussion
HERE
Follow us on Twitter -
https://twitter.com/BB_Updates
and Facebook -
https://www.facebook.com/bigbrotherupdates
Check out one of our favorite places on the net - -
SirLinksAlot.net
Please note: If you are a returning member, you will need to register again.
*Your old BBU sign in and password will not work - you must Register again

.

For all ( returning or new ) registering:
There is a two step registration process...

1) Complete registration and you MUST include a valid email address you can check.
2) Upon completing step 1 - make sure you check your email address because you MUST click on the second step verification link to complete your registration process.
As always, thanks for reading ~~ Lexie