Big Brother 17 part two of the two night premiere brings 8 more house guests into the Big Brother 17 house, Liz Nolan, Jason Roy, Becky Burgess, John McGuire and Vanessa Rousso. And, as part of the new #BBTakeover twist, Phil Keoghan, host of The Amazing Race introduced the 2 final additions, Jackie Barra and Jeff Weldon, from last season's Amazing Race.


Jackie and Jeff


Once again, Julie breaks the news to the House guests that one of them will need to sit out of the second Head of Household Competition. Vanessa Rousso, professional poker player, takes the risk and volunteers to sit out.

The Head of Household Competition tonight was based on the same premise as last night "UFOh No" ... except this time the house guests were not walking the red carpet they were "part of the movie"...




The houseguests had to hold onto a post, as a UFO tried to suck them up into the mother ship.





Steve and Jeff ( both who decided to throw it ) and John were the first 3 out, leaving Becky, Liz, Jason and Jackie.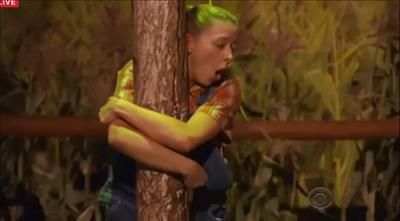 Becky and Liz are out, leaving Jackie and Jason.
Jason promises Jackie that he will not nominate her and she lets go.
Making Jason the 2nd new Head of Household.

Along with last night's HOH winner James...
Just before the close of the show, Phil appeared to the houseguests again with a message for Da'Vonne and Vanessa, ironically the Poker Player and the Poker Dealer, who volunteered to not compete in the Head of Household Competitions.




Here's what Phil had to say "Da'Vonne and Vanessa, you sat out the HOH competition, risky move, but with risk, sometimes comes reward. More on that....another day. Good Night House Guests.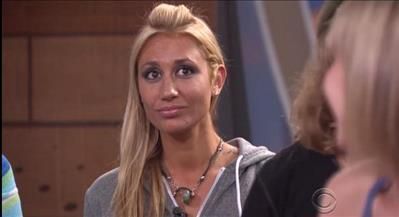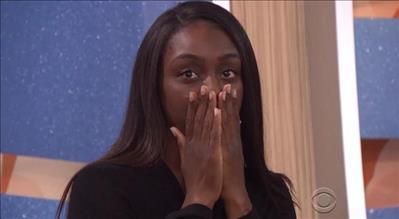 There's a lot more to come, including the Twin Twist, with Liz and Julia Nolan, secretly switching in and out of the house. The Live Feeds go "live" tonight at 9 PM PT/12 AM ET.

CLICK HERE to get signed up for the Live Feeds. It's a great way to help support this website and all that we do here all summer long. You can also click on any of the Big Brother Live Feed Banners you see on our website.
Live Feeds not for you? Another great way to help support this website is by making a donation via our PayPal button. It's just over there on the right! We truly appreciate any support and would not be able to do this without you! Be sure to add your BBU Nickname in the note section so I can add your new donator button!
Join us on our Forums for great discussions and live feed updates, all summer long.

As always, thanks for reading ~~ Lexie