Big Brother 17 Steve Moses is working the system - called Vanessa. Steve likes to talk to the live feeders, as he works through his game plan. What are Steve's plans moving forward? And, where does Johnny Mac McGuire stand where Steve's concerned? Keep reading or click "see more" below for a sneak peek inside the Big Brother 17 house.
Catch all the drama LIVE with CBS All Access Big Brother Live Feeds!
It's just not Big Brother without the
Live Feeds

,
you're sure to enjoy watching all the ins and outs that you miss by only watching the television episodes. This season the Live Feeds are only 5.99 per month, which is a great price for so much crazy entertainment! Plus, signing up for the live feeds by clicking on the banners and links here on our website, is a great way to help support all that we do here all summer long.
CLICK HERE
to get signed up today and help support this website at the very same time. We truly appreciate your support.
8/15 - 9:00 PM BBT...

Vanessa/Steve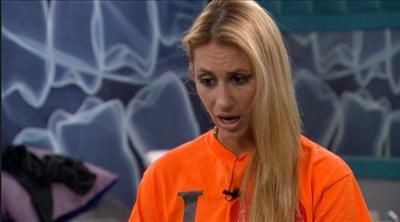 Vanessa - Is our Final 2 still good?
Steve- Yes.
Vanessa- So if it comes down to me or him (Johnny Mac), it's going to be me?
Steve- Yes
Vanessa- 100%
Steve- Yes
Vanessa- okay I trust you with that... you are my only Final 2
Steve- People are telling me you made the eight person alliance
Vanessa- Me? First of all, there is no alliance.
Steve- I know .. and if I thought there was any truth to it.. I would not be sitting here telling you ...
Vanessa goes on to explain how "hand to God" she was the last person in the room and how she was lucky she was included in it ...
Steve keeps says " I know .. I know" ... you don't have to convince me of it ...
Vanessa tells Steve that she really believes that Johnny Mac, thinks she t
old him something that I didn't
Steve- there's some kind of miscommunication going on ...
Vanessa- that's what it is ..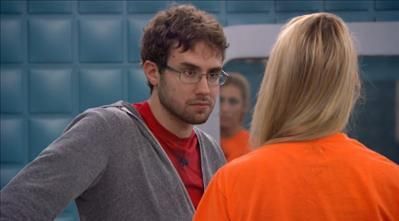 Vanessa - if it gets down to the Scamper Squad, how do we get to the finals?
Steve- That's a great question
Vanessa asks Steve if he thinks it's stupid to try to get to the F5 with Austin/Liz/Julia
Steve- what do you think?
Vanessa- I honestly don't know .. that's why I'm asking you ...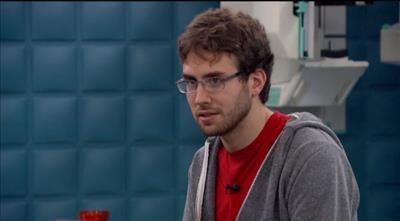 Steve tells her they need to take things "one step at a time" and that he would like to try to mend things between her and Johnny Mac... He tells her his job this week is to get Johnny Mac " out of his funk" ...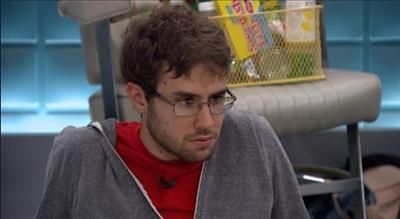 Steve tells Vanessa that he wants to "build a bridge" between her and Johnny Mac
Vanessa tells him that she has a hard time connecting with Johnny Mac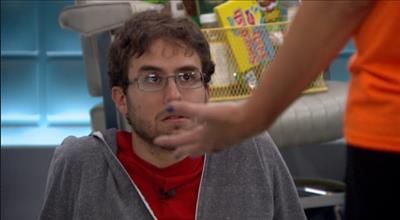 Vanessa suggests to Steve that she has a target in mind for next week... does he?
Steve says he doesn't ... but thinks her's is James..
She tells him she's not going to tell him .. until he tells her his...
Steve- please tell me Vanessa.. so I can sit on it ..
Vanessa won't tell him...
Steve- Vanessa, you're killing me
Vanessa- when you're ready to give me a name .. I will
9:10 PM BBT
Steve - so Vanessa's targets for next week are... me, John, .. I'm listing the choices..
Vanessa- you're not a choice.. you ****ing ****tard ...
Steve - me, John, James or Meg
Vanessa- we're not going to talk about it until you are ready to give me a name...
Steve tries his best to get it out of her ..
She won't give it up ...

Vanessa- What would you say is the percent chance she (Liz) keeps noms the same?
Steve- 100%
Vanessa- That's what I thought


9:15 PM BBT...

( after Vanessa leaves )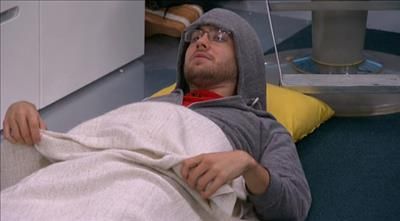 Steve to camera- You are lying to my face, Vanessa. You made the alliance and you know it.

I'm not telling you my target. I don't trust you ....I need our Final 2 cause you are going to take the blood for everything I do and no one will vote for you... As long as I play the blindly loyal minion, you will never get rid of me. .

..

I'm finally skeptical of you but I will never let you know that....


11:30 PM BBT Johnny Mac/Becky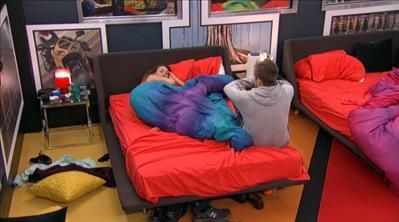 Johnny Mac- This threesome ( Austin/Liz/Julia ) is going to be a powerhouse.
Becky- I know
Johnny Mac- I need James or Meg to win ( HoH )
Becky- Meg won't and I knew James wouldn't win it ( PoV ) even after I picked him today.
Johnny Mac- no, no one was saving us...

Becky tells him that Vanessa wanted him out last week, over Shelli .. and if she hadn't of put Vanessa up, he would have gone home.
Becky - she (Vanessa ) know exactly how to get you out the door over her ... the people that she's the closest to, is the one that she burns the most, that's how she gets you to talk game to her..
Johnny Mac - She (Vanessa) keeps playing like this.... she might be a good one to take to the end... ( just what Steve was saying ) ....
Becky- she's going to go to the end..
Johnny Mac- she's going to piss everyone off..
Becky- I don't think so.... she morphs to outsiders.. pulls them into her safety ... she pulls them in .. she knows how to play from the top of the house to the bottom of the house .. she puts her hands out to them... but she's with no one...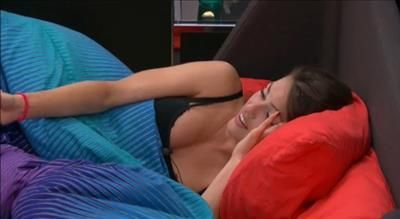 Johnny Mac- but she's going to end up at the end with someone ... everyone will want to take her, because no one likes her ...
Becky- I don't think so ... I think that Austin and the twins will be a big target for the house ... everyone thought they were at summer camp... but they can play ... and Steve.. he can play .. but he choose not to.
Johnny Mac - We didn't hang out this whole time, cause we didn't want this to happen
Becky- no but .. your name got thrown out more.. I would deflect it...
Johnny Mac-
I can't stand being around anyone...that's why I'm so quiet now...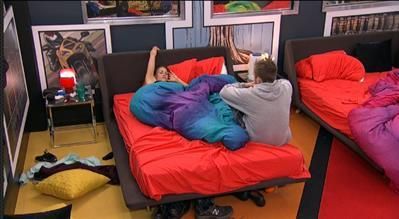 He tells Becky that he doesn't feel bad about stabbing anyone in the back now... except Steve.

Johnny Mac- He ( Steve ) does have my back until the end.. but I think he screwed you ( Becky )
Becky- yeah .. I trusted him, but Vanessa was in his ear and me and Vanessa are on opposite sides.
Johnny Mac- whoever goes out, me or you, we have a chance to come back
Becky- yeah but, I dunno, you would be here, but I still don't know where Steve would stand...
Johnny Mac- Steve is with me, but he's against everyone else, including you.
Becky talks about how she doesn't understand Steve being against her or why after she cleaned up James' dirty work, he and Meg didn't have her back.
12:14 AM BBT
Steve ( again ) assures Johnny Mac that he's safe this week and reminds him that he needs to get out of his funk and start being more himself, before Clay and Shelli were evicted.
Steve - I think building a new bridge with Vanessa would be a good thing...
Johnny Mac reminds Steve that they can't trust Vanessa at all, and how she ( Vanessa ) getting him ( Steve) to get Jackie out, might have ****ed up his game..
Steve- we don't need to talk about that ... we can
retain a friendship with Vanessa then strike when the opportunity presents itself
Johnny Mac- yeah.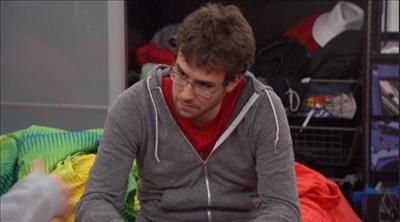 Steve - you should win HoH
Johnny Mac- and do what?
Steve- I'll be a pawn again for starters ...
Johnny Mac- yeah ... but if we take out Meg and James, you and I are the next pair and we only have you playing in HoH
Steve - that's a very good point...
Johnny Mac- I think we just let these...
Steve - Are you suggesting we throw the next HoH?
Johnny Mac- yes.. as of now.... but things can change....and I don't think Vanessa will win this one.. I think she will throw it...'
Steve - yeah ... either way .. we are not going home next week... either of us ..
Johnny Mac- we should save it ( winning HoH ) until next week... we have someone else back in the game...and see if we need to win
Steve- okay, that makes sense
Johnny Mac- but let's keep in touch about that ..
Steve - I've said this before, we need to communicate and not just not go after each other
Johnny Mac- yeah ... and for now .. I think we just lay low and don't win HoH ...
Steve - and keep your mouth shut about votes.. I'm telling you.. you'll have them...
Johnny Mac- yeah I don't want to campaign against her
Steve- I respect that .. and luckily you won't have to .. you are safe. I promise you that.
Johnny Mac- yep
The drama continues on the Live Feeds!
Try them now....
Just
CLICK HERE
or on any of the live feed banners you see here to get signed up and help support this website at the very same time.
Catch upon all the action of the day with our Live Feed Updates HERE
or join in on a Live Feed Discussion
HERE
Follow us on Twitter -
https://twitter.com/BB_Updates
and Facebook -
https://www.facebook.com/bigbrotherupdates
Check out one of our favorite places on the net - -
SirLinksAlot.net
Please note: If you are a returning member, you will need to register again.
*Your old BBU sign in and password will not work - you must Register again

.

For all ( returning or new ) registering:
There is a two step registration process...

1) Complete registration and you MUST include a valid email address you can check.
2) Upon completing step 1 - make sure you check your email address because you MUST click on the second step verification link to complete your registration process.
As always, thanks for reading ~~ Lexie