Big Brother 17 Endurance Head of Household Competition is over and we have the results! Who is the new Head of Household? Who will be nominated? Keep reading or click "see more" below to find out!
Catch the fallout and the drama after the show airs, with the CBS All Access Big Brother Live Feeds!
It's just not Big Brother without the
Live Feeds

,
you're sure to enjoy watching all the ins and outs that you miss by only watching the television episodes. This season the Live Feeds are only 5.99 per month, which is a great price for so much crazy entertainment! Plus, signing up for the live feeds by clicking on the banners and links here on our website, is a great way to help support all that we do here all summer long.
CLICK HERE
to get signed up today and help support this website at the very same time. We truly appreciate your support.
We'll get our first look at the jury house tonight!

The house guests got a sneak peek at some of James' antics...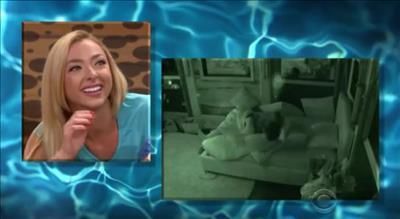 And, Meg got to see her OTEV fall...
Steve's family and hometown was featured...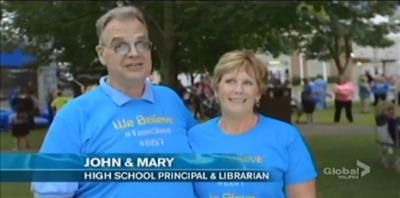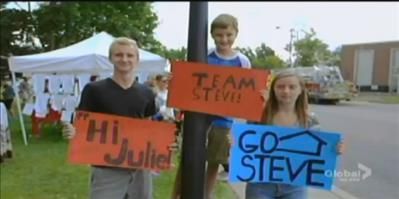 Steve's Mom...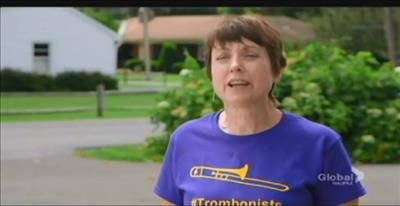 Steve's Dad ...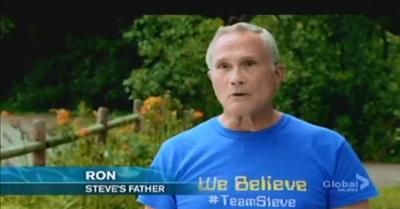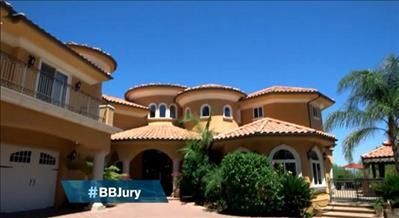 Jackie arrives at the Jury House and tells Shelli that it was Steve who evicted her....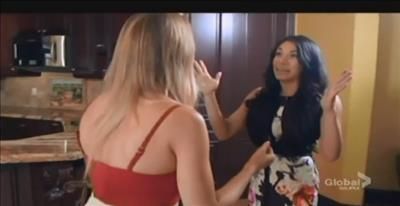 Shelli and Jackie compare notes about Vanessa...
Jackie- I do hope that Vanessa is next to leave. A little part of me is hoping I will get back in the game and will personally do it
Live Votes:
Steve - Becky
Vanessa- Becky
Meg- Becky
Austin - Becky
Julia- Becky
James - Becky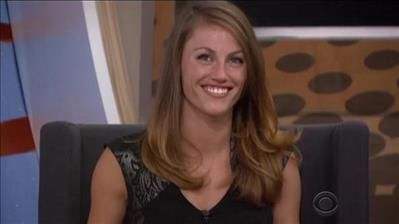 By a vote of 6 - 0 ...Becky Burgess has been evicted from the Big Brother 17 House and becomes Jury Member #3
Julie Chen to Becky- I applaud the bold move. You didn't even give Vanessa the time of day when she was trying to cut a deal

Becky tells Julie that if she gets the chance to go back in the Big Brother 17 house, she would "be friendly with Vanessa, and more so target Liz"
J
ulie Chen announced that the Zingbot returns next week and he's launched an OFFICIAL twitter account...

https://twitter.com/ZingbotOfficial
ENDURANCE Head of Household Competition: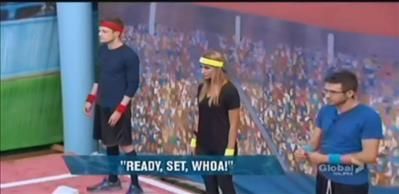 HoH Track meet. 6 races
Each race will have one House Guest eliminated
Houseguests must hold three buttons on starting clock.
Words will scroll, "Ready, Set, Go" ... when the word Go comes up, race to the end of the yard.
There are decoy words though...
If you release one of the three buttons before go comes up you are eliminated.

The word "Go" could be seconds, could be 30 minutes.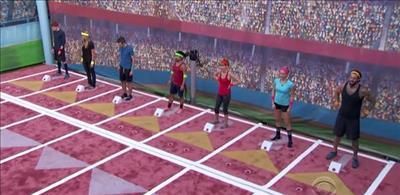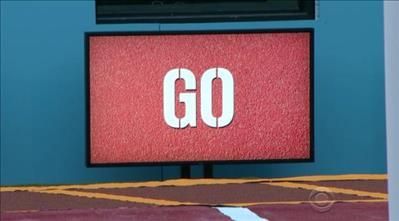 First heat - Meg is eliminated.
Next week...


Shelli, Jackie, Becky and the next evicted houseguest will get a chance to return next Thursday!
Second Heat - Julia is out!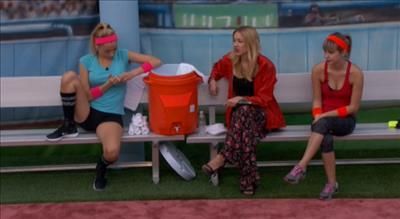 Heat 3 ... Vanessa eliminated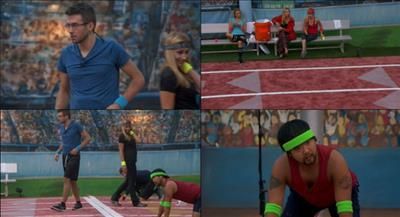 The Endurance HoH continues on the Live Feeds!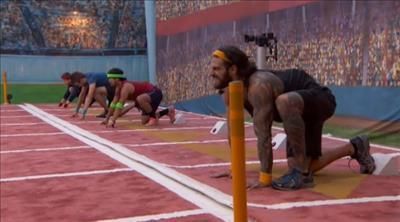 Heat 4 just happened...

BB Production
told them to make sure they hit their buttons.

James/Steve went back and hit again ... but then the feeds cut...

Once back....

Johnny Mac is out .....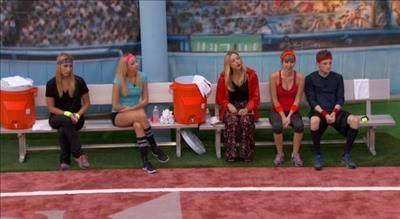 Try them now....
Just
CLICK HERE
or on any of the live feed banners you see here to get signed up and help support this website at the very same time.

James still fighting...
Catch upon all the action of the day with our Live Feed Updates
HERE
or join in on a Live Feed Discussion
HERE
Austin, Steve and James compete in Heat 5 ...
7:46 PM BBT -
Heat 5 over- Steve is out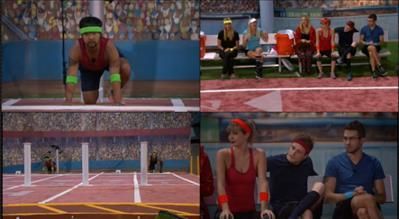 Austin and James battle it out in Heat 6


7:58 PM BBT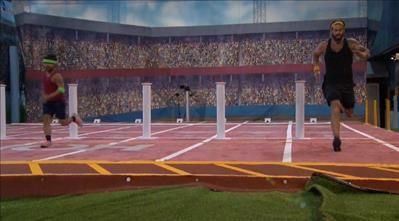 Austin is the New Head of Household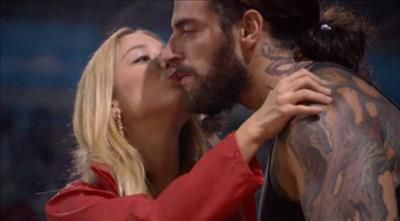 The faces after ....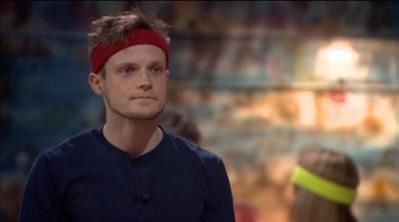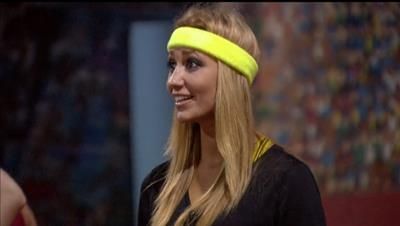 Who will Austin nominate for eviction?

The drama continues on the Live Feeds...
Try them now....
Just
CLICK HERE
or on any of the live feed banners you see here to get signed up and help support this website at the very same time.
Austin to Liz- The deal is if Jackie comes back, they (James /Meg) have to promise she will not come after us 3, then they are safe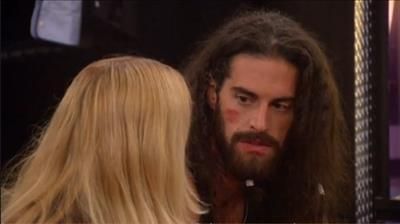 Austin to Liz- I didn't trust it ( letting James win ) ... I was afraid that Vanessa would go up there (HoH room ) and blow everything up.
Liz- it's risky
Austin- it is risky, we are in the perfect spot, but what if everyone knows we're in the perfect spot and just goes for it. I was like, I'm just going to win it, but now we have to pick someone to go up.
Liz- I know ... it's critical now that you get deals with people...
Austin- I know
Liz- I'm just worried that Steve will ( something ) if you don't put up Meg and James...
Austin- I'm going to tell him that right before that he ( James ) whispered a deal to me that if he won, he would keep me and the twins safe, and I said yes because I was scared he was going to beat me... so I can't put them directly up.
Liz- okay....

Nominations happen tomorrow...

For now .. the plotting, planning and who know what else continues on the Live Feeds...
CLICK HERE
or on any of the live feed banners you see here to get signed up and help support this website at the very same time.

Live Feeds not for you?
Like what we do here?
Like the Live Feed Updates?
Like the Live Feed Discussion?

Another great way to support this website is by making a donation via our PayPal link. It's safe, easy and secure to use. We appreciate any support!
Follow us on Twitter -
https://twitter.com/BB_Updates
and Facebook -
https://www.facebook.com/bigbrotherupdates
Check out one of our favorite places on the net - -
SirLinksAlot.net
Please note: If you are a returning member, you will need to register again.
*Your old BBU sign in and password will not work - you must Register again

.

For all ( returning or new ) registering:
There is a two step registration process...

1) Complete registration and you MUST include a valid email address you can check.
2) Upon completing step 1 - make sure you check your email address because you MUST click on the second step verification link to complete your registration process.
As always, thanks for reading ~~ Lexie