Big Brother 17 Nominations are over and we have the results! Which two houseguests are on the chopping block this week? Who is the target? Keep reading or click "see more" to find out!
Catch all the drama inside the Big Brother 17 house, with the CBS All Access Big Brother Live Feeds!
It's just not Big Brother without the
Live Feeds
!
You're sure to enjoy watching all the ins and outs that you miss if you only watch the television episodes. This season the Live Feeds are only 5.99 per month, which is a great price for so much crazy entertainment! Plus, signing up for the live feeds by clicking on the banners and links here on our website, is a great way to help support all that we do here all summer long.
CLICK HERE
to get signed up today and help support this website at the very same time. We truly appreciate your support.


After talking the talk to the cameras over the past few weeks, Head of Household Steve Moses, decided to walk the walk....

Steve nominated Liz Nolan and Austin Matelson for eviction, leaving Julia Nolan as a place holder in case the Power of Veto is used this week.

Steve has promised Austin that he has the votes to keep him, with Vanessa and Johnny Mac backing him up with their votes. Liz or Julia, depending on who wins the Power of Veto and if it's used, could be Steve's main target.. then again ... if Liz wins the veto... Austin might need to watch his backside.

Upon finding out that she's going on the block beside Austin ...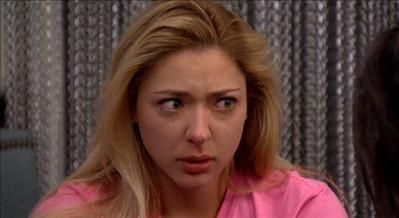 Liz to Austin- this is war.
Liz- I should have taken Steve out. James would have never won that one
Austin- Johnny Mac would have won and done the same thing.
Liz- I just don't want to be separated from you and I don't want to go to that stupid ****ing jury house.



11:50 AM BBT - Liz/Julia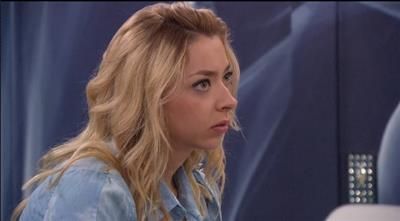 Julia- I have no respect for him (Steve)..... little **** head. Go
****ing sleep with your stupid teddy bear. The fact that Johnny Mac is going to scoot on by another week makes me livid!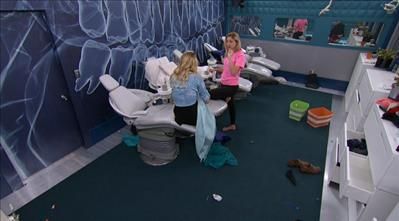 Liz- Why don't you (Steve) go upstairs and stay there... you little ****. What the **** are you doing down here? Dumb ****!
Liz- I just wish I would have taken him (Steve) out
Julia- No one would have ever imagined this.

Liz - If you have ever had to win something,.... you have to win tomorrow. That's all I am going to say.

Austin is over it.. he's not even trying to comfort me.. it's every man for himself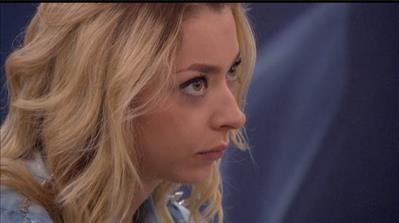 Julia- I feel it is the house versus the twins.
Liz- Good. I remember last season they put on war paint. That's what I feel like doing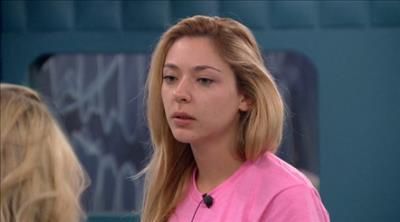 Julia- I'm most disappointed in Austin. Where is he? Do you think Clay would have ever left Shelli if she just found this out?
He (Steve) should be so terrified, cause one of us is staying. Whoever does is going after him.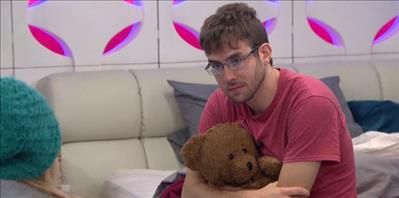 4:59 PM BBT - When the feeds return and the nomination ceremony is over. We have Austin and Liz both crying...
Liz to Austin- I just can't believe it was him ( that put them on the block ). It's so embarrassing.... I just feel like I was on top of the world, yesterday, winning HoH and now I feel like a ****ing ****roach on the floor.
Austin- that's what this game does.. it's the worst...
Liz - I would never do that to him ever... fake ass mother ****er.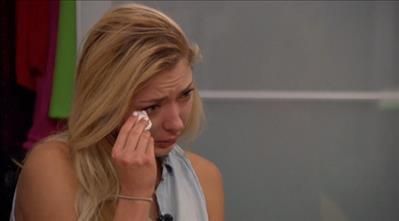 Liz- okay, I'm done.. I'm done being mean... now this means war.. I'm going to put on a pretty face...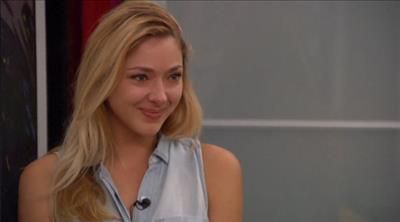 Liz- and not cry, and smile and pretend that everything is peachy ****ing keen.

The drama continues on the live feeds....
CLICK HERE
or on any of the live feed banners you see here to get signed up and help support this website at the very same time.

Live Feeds not for you?
Like what we do here?
Like the Live Feed Updates?
Like the Live Feed Discussion?

Another great way to support this website is by making a donation via our PayPal link. It's safe, easy and secure to use. We appreciate any support!
Follow us on Twitter -
https://twitter.com/BB_Updates
and Facebook -
https://www.facebook.com/bigbrotherupdates
Check out one of our favorite places on the net - -
SirLinksAlot.net
Please note: If you are a returning member, you will need to register again.
*Your old BBU sign in and password will not work - you must Register again

.

For all ( returning or new ) registering:
There is a two step registration process...

1) Complete registration and you MUST include a valid email address you can check.
2) Upon completing step 1 - make sure you check your email address because you MUST click on the second step verification link to complete your registration process.
As always, thanks for reading ~~ Lexie