Big Brother 17 after the Power of Veto Competition, where do I begin? These houseguests have my head spinning today as they lie, backstab and form faux alliances at the blink of an eye. It's an ever changing scenario inside the Big Brother 17 house, you can click "see more" below for all the details.
The Live Feeds are are only $5.99 per month. You can t
ry them FREE for one week. Just click
HERE
to get started. This season, not only do you get the Big Brother 17 Live Feeds, you als
o
watch every episode of every Big Brother Season, along with other CBS shows like Survivor and more! And, New this season - Subscribers with a Roku device can access the Feeds this summer using the CBS All Access app from Roku.
You'll love watching all the drama play out right in front of you! And, it's a great way to help support all that we do here all summer long.
After the Power of Veto Competition, Audrey found out that some of the other houseguests were questioning if she was the "mole" of the house and that it could possibly be Da'Vonne that was spreading the rumor that she's untrustworthy.


Audrey confronted Da'Vonne.
Da'Vonne denies.
James intercedes telling Audrey and Da'Vonne that it was Jace that wanted to set up Audrey in order to test her.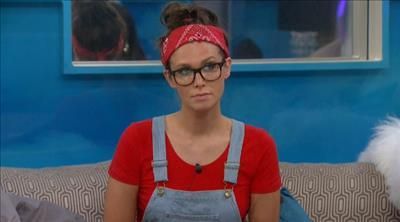 Audrey – they tried to turn the wrong two bitches against each other.

Audrey then confronted Austin and Liz, saying that she heard a rumor that the two of them think that she is a mole and untrustworthy.




Austin and Liz ( actually it's her twin Julia ) admitted talking about Audrey, but only saying that they were just comparing the talks they've all had with her and how similar they are.
Liz ( Julia) to Audrey - I really don't want you to think that I called you a mole. I feel horrible
Audrey- It hurt my feelings
Austin talks to Audrey alone, at one point , and reminds her that he made a F2 deal with her from the get go and he wants to keep it. He tells her that he swears it was Da'Vonne that brought up her name first, as the "mole" and someone that is playing both sides of the house.
Jace joins the group....
Audrey to Jace - Why do you feel like I am trying to backdoor you?
Jace- I didn't say that you were trying to backdoor me!
How the **** did I become the main suspect here?.... every single person has said something about you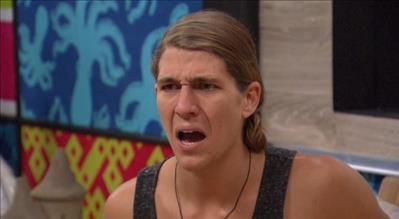 There were moments when Audrey insisted on calling a house meeting, but Austin talked her out of it.
Instead, they call James in to see what he knows...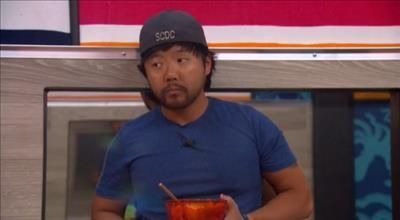 James denies knowing anything in particular saying he's heard so much ****
Look at Da'Vonne's reaction ...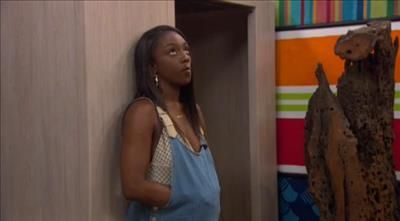 Austin tells the group that he thinks its Jeff that is starting all the rumors and playing the house. He want Jeff out asap.

4:22 PM BBT - Austin asks James if he's keeping the target the same.. does he have anyone else in mind

Crickets… followed by awkward silence, with James finally saying he doesn't know what to do …

Audrey tells them that they have to start trusting her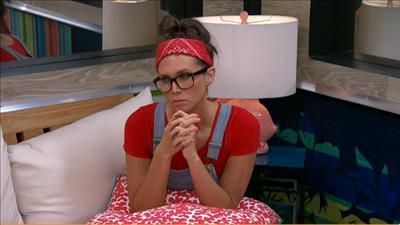 Austin tells her he always has.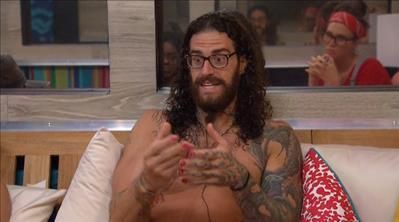 Austin continues to push for Jeff to go on the block and go home this week.



4:39 PM BBT
Head of Household Room

Audrey asks James if he is still going for the same person ( Jace )




James- YES, Jace, Jace, Jace, ain't nothing gonna change my mind.

Audrey- Jeff will be on board with us, once he finds out they through him under the bus. What is our group?

Jason- Us and Meg..... and Jackie and Jeff by default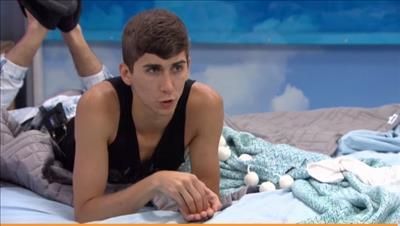 Jason says he will get closer to Steve .. make him his +1 ... I think I should just pair up with him and make a Final 2 that is not valid

Moving forward, through some round and round drama ...

We have this...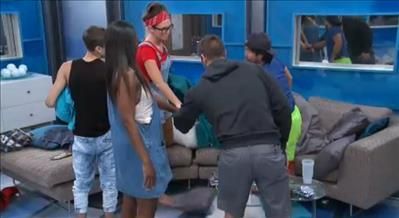 The "High Roller" alliance with Audrey, James, Jason, Jeff, Da'vonne ( also includes Jackie & Meg )


And later…yet another alliance…




The "Five Alive" alliance with Jace, Austin, James, Audrey and Clay


After Austin and Jace leave the HoH room...

James - it's the dumbest name ever.

Audrey tells Clay to pull Da'Vonne aside to tell her that Austin and Jace want to target her next week.

Audrey to Clay- right now there's an alliance that you are not a part of. It's James, Meg, Myself, Jason, Jeff and Jackie. Jeff and I have been meeting in the storage room to reiterate that we are not going to **** you over.

Clay does as Audrey says and later...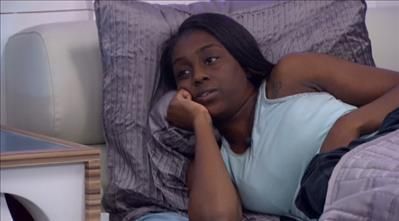 Da'Vonne confronts Audrey telling her that she feels like she ( Audrey) was the one that sent Clay to her to tell her that information, so it would appear that Clay was coming to her, and she could build trust with him.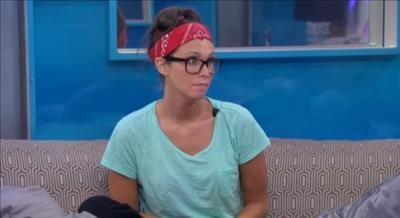 Audrey denies and tries to turn the tables, but Da'Vonne doesn't let it go and continues to push that she feels that's exactly what happened.
Audrey to Da'Vonne - You shouldn't question me, cause I haven't done anything to you. It's seriously paranoia.
She's right .. it's seriously paranoia and the drama continues to build inside the Big Brother 17 house!

I've only covered a small part of all the crazy paranoia conversations that happened today inside the Big Brother house, for a better look ...
Try the Live Feeds FREE for 1 week! CLICK HERE to get started and help support this website at the very same time.
​
Live Feeds not for you? Another great way to help support this website is by making a donation via our PayPal button. It's just over there on the right! We truly appreciate any support and would not be able to do this without you! Be sure to add your BBU Nickname in the note section so I can add your new donator button!
Join us on our Forums for great discussions and live feed updates, all summer long.

As always, thanks for reading ~~ Lexie

Check out one of our favorite places on the net - - SirLinksAlot.net

Follow us on Twitter - https://twitter.com/BB_Updates
and Facebook - https://www.facebook.com/bigbrotherupdates