Big Brother 17 "live" eviction tonight is over and a new Head of Household takes control. Who was evicted and who is the new Head of Household? Keep reading or click "see more" to find out!
Catch all the drama inside the Big Brother 17 house, with the CBS All Access Big Brother Live Feeds! By signing up for the live feeds, you get an inside look at all the drama that takes place inside the CBS Big Brother house AND with CBS All Access, you get just that "access to a ton of CBS content with just a few simple clicks.
You're sure to enjoy watching the all the ins and outs on the LIVE FEEDS that you miss if you only watch the television episodes. This season the Live Feeds are only 5.99 per month, which is a great price for so much crazy entertainment! Plus, signing up for the live feeds by clicking on the banners and links here on our website, is a great way to help support all that we do here all summer long.
CLICK HERE to get signed up today and help support this website at the very same time. We truly appreciate your support.

"Live" Votes:

Liz - Steve
Johnny Mac - Austin

Vanessa makes the tie-breaker vote - Austin



Austin has been evicted from the Big Brother 17 house.
Austin to Vanessa- you can't win the game, you won't have the jury votes.
Vanessa - I know and I'm okay with that.
Austin- Oh My God, I knew this was too good to be true.


Austin walks out the door in his bare feet...
Vanessa immediately crying, telling Liz she's sorry, she had to.
Austin tells Julie Chen that Vanessa won't win the game. And, that she didn't have to "scumbag" him like she just did.
Austin to Julie Chen - Judas got Judas ...


It's time to vote for America's Favorite Player at cbs.com


Head of Household Competition: What the Bleep?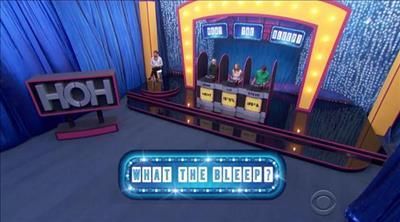 As the players watch clips from other houseguests, words are bleeped out and they need to answer True or False as to what the word is.
Steve has one point and takes the lead...
Johnny Mac and Steve tied with 4 points
Liz has 3 points ...


Johnny Mac and Steve tied with 5 points
Liz is out.

Johnny Mac and Steve face off in a tie breaker question: How long did the "Under the Rainbow" competition last, in seconds?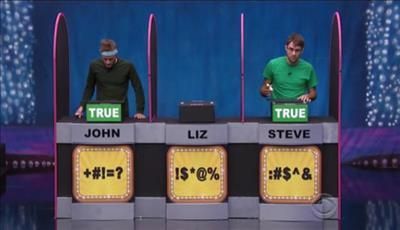 Johnny Mac answered: 3600
Steve answered: 601
Johnny Mac is over.
Steve is the New Head of Household!
Live eviction episode takes place tomorrow night at 8/7
The Live Feeds return tonight at 9 PM BBT - where we'll find out who Steve nominated and who won the Power of Veto Competition... Stay with us!
Like what we do here?
Like the Live Feed Updates?
Like the Live Feed Discussion?

Another great way to support this website is by making a donation via our PayPal link. It's safe, easy and secure to use. We appreciate any support!
Join in on a Live Feed Discussion
HERE
check out our Live Feed Updates HERE
Follow us on Twitter -
https://twitter.com/BB_Updates
and Facebook -
https://www.facebook.com/bigbrotherupdates
Check out one of our favorite places on the net - -
SirLinksAlot.net
Please note: If you are a returning member, you will need to register again.
*Your old BBU sign in and password will not work - you must Register again

.

For all ( returning or new ) registering:
There is a two step registration process...

1) Complete registration and you MUST include a valid email address you can check.
2) Upon completing step 1 - make sure you check your email address because you MUST click on the second step verification link to complete your registration process.
As always, thanks for reading ~~ Lexie