Big Brother 17 Live Eviction is over and we have the results! Who was evicted from the Big Brother 17 house? Keep reading or click "see more" to find out! It's never too late subscribe to
CBS All Access , not only do you get an inside look at the Big Brother house, you gain access to a ton of CBS content with just a few simple clicks.
You're sure to enjoy watching the all the ins and outs on the LIVE FEEDS that you miss if you only watch the television episodes. This season the CBS All Access is only 5.99 per month, which is a great price for so much crazy entertainment! Plus, signing up by clicking on the banners and links here on our website, is a great way to help support all that we do here, during the Big Brother season and beyond.
CLICK HERE
to get signed up today and help support this website at the very same time. We truly appreciate your support.


If you keeping up .. you know that Vanessa Rousso won the Power of Veto Competition. And, if you read our last article, or the live feed updates, you know that she did that by convincing Steve to throw that competition. ( for real )

She will use that Power tonight to save herself from the threat of eviction and cast the only vote tonight against either Johnny Mac McGuire or Liz Nolan, sending one of them out the door to the jury house.

We know from Steve's crying moment in the HoH last night, that he wants Johnny Mac to stay... but what we really don't know is what Vanessa wants.

We can predict that she most likely doesn't want Steve and Johnny Mac together at the end, even though she's made a deal with both Johnny Mac ( F3 & F2 ) and Steve ( F2 ). She might feel safer keeping Liz in the house, as Liz has no loyalty at all to Steve, who broke up her and her sister.

Join us in our Live Feed Discussion and tell us what you think Vanessa will do and what you think happens moving forward.
Julie Chen - By the end of the hour... only 3 will have survived to make it to next week's live finale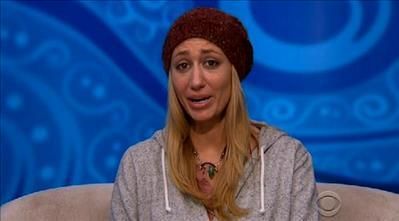 Vanessa in the DR - That was the hardest thing I've ever had to do so far in this game. Austin was the best friend I had in the house.
Liz in the DR - I want to yank that key off his (Steve's) neck so bad! I'm not dumb. I know I just have myself in this game. I cant stand Steve and Johnny Mac is whatever.
As much as it sickens me, I have got to work with Vanessa cause she is all I have got at this point.
Vanessa tells Liz "on Mel" I'm taking you.
Vanessa in the DR -I
'm freed up to make a Final 2 with both of them (John and Liz), cause I wont end up in the Final 3 with both of them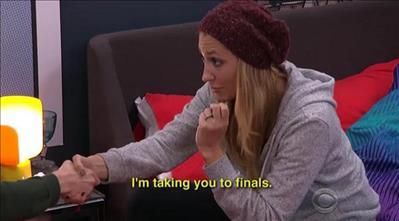 John DR- I'm making this Final 2 deal seem as real as it can be cause I need her (Vanessa) to feel 100% safe with me.

Steve made his nominations ( as we already know Vanessa and Johnny Mac )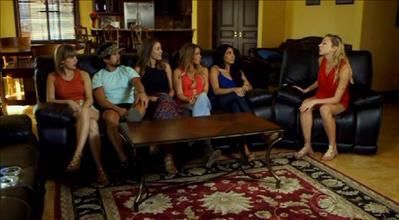 Julia explains to the jury how Vanessa talked the talk .. to get her to pick Austin to go up against during the Power of Veto Competition and then Steve nominated her and Liz...

Austin arrives (still) barefoot to the Jury House...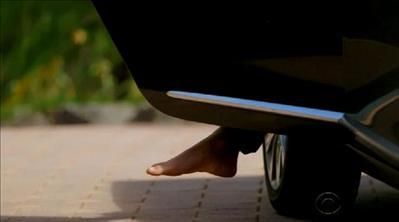 Austin insists that he will stop any chance that Vanessa may have to win the game...
Austin -
Vanessa, you are underestimating Judas.... now he's in the jury house and might be determining your fate.
Shelli- You cannot deny what an amazing game she (Vanessa) has played.
Austin- I can and I will

Austin -
Vanessa blindsided me. It's a mistake I am going to make sure costs her the game.

And, Brendan and Rachel make an announcement..

Rachel- nothing comes between me and my man... expect a Brenchel Baby...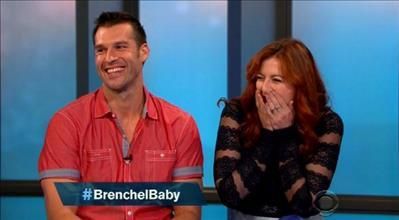 Up Next.. The Power of Veto Competition ... BeastMode Cowboy Returns...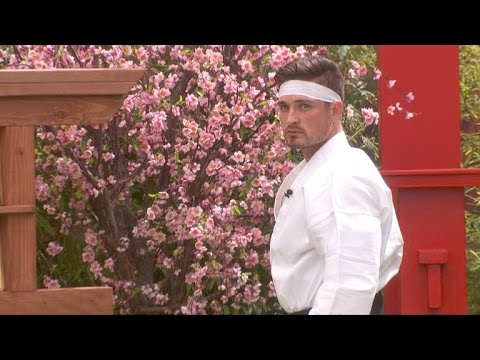 Liz was the first eliminated from the PoV Competition

Steve eliminated next ( saying that he felt too comfortable as HoH, and that's why he blew it, although we know that during his crying episode last night, he said that Vanessa convinced him to throw it ... but was that whole crying fest really truthful.... or just Steve vying for ( in some wonky way ) America's Favorite Vote or just truly upset that he didn't win? )

Join our Live Feed Discussion and tell us what you think!

Johnny Mac gets a strike against Vanessa.
Next question. Vanessa wins and earns the Power of Veto.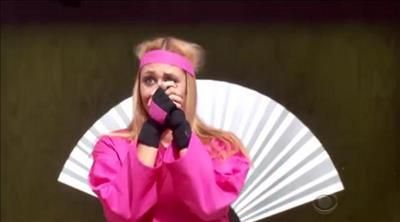 Both Johnny Mac and Liz excited by Vanessa's win... also but leery about a blindside...

Power of Veto Ceremony is up next...

Julie Chen announces to the house guests that the Live Finale is one week from tonight.

Vanessa uses the Power of Veto.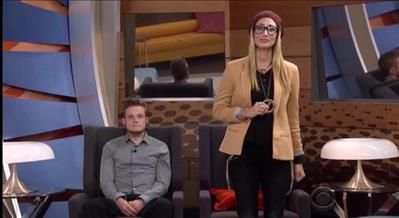 Liz sits next to Johnny Mac ( as she is the only replacement nominee )
Vanessa tells Johnny Mac that she can't keep him with his "game long alliance" with Steve.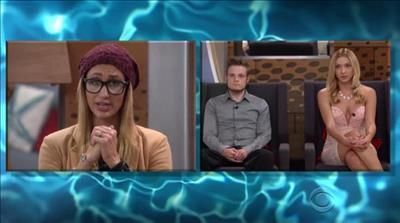 Vanessa casts the sole vote to evict...

Johnny Mac is evicted from the Big Brother House.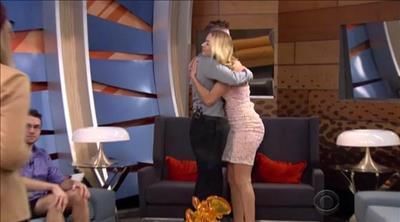 Julie to Johnny Mac - Did you ever believe that you had a Final 2 with her (Vanessa)?
Johnny Mac- Not really
Julie asks who he would have evicted ..
Johnny Mac- I would have evicted her ( Vanessa )

Julie asks who he expects to see in the Final 2
Johnny Mac says Vanessa and Steve

The Final 3 compete in the first part of the three part Head of Household Competition next on the Live Feeds... ( which will air on Sunday's episode )
The Final 3 Celebrate...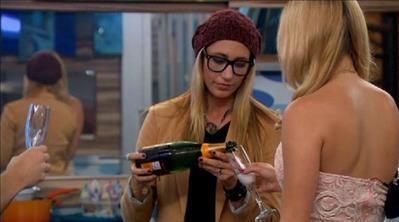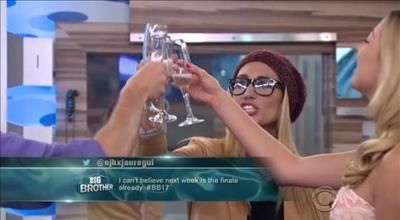 CLICK HERE to watch Part One of the Endurance HoH Competition play out on the Live Feeds.
Like what we do here?
Like the Live Feed Updates?
Like the Live Feed Discussion?

Another great way to support this website is by making a donation via our PayPal link. It's safe, easy and secure to use. We appreciate any support!
Join in on a Live Feed Discussion
HERE
check out our Live Feed Updates HERE
Follow us on Twitter -
https://twitter.com/BB_Updates
and Facebook -
https://www.facebook.com/bigbrotherupdates
Check out one of our favorite places on the net - -
SirLinksAlot.net
Please note: If you are a returning member, you will need to register again.
*Your old BBU sign in and password will not work - you must Register again

.

For all ( returning or new ) registering:
There is a two step registration process...

1) Complete registration and you MUST include a valid email address you can check.
2) Upon completing step 1 - make sure you check your email address because you MUST click on the second step verification link to complete your registration process.
As always, thanks for reading ~~ Lexie