Big Brother 17 Head of Household Competition Round 2 is over and we have the results! Who won the second Head of Household? Keep reading or click "see more" to find out! It's never too late subscribe to
CBS All Access , not only do you get an inside look at the Big Brother house, you gain access to a ton of CBS content with just a few simple clicks.
CBS All Access subscribers get to watch the series premiere of Limitless before it airs.
Also don't forget, for a limited time,
Use promo code FALLTV to get one month of CBS All Access free! (exp 9/30
). There's so much to watch with CBS All Access and the price is right at only $5.99 per month!
Plus, signing up by clicking on the banners and links here on our website, is a great way to help support all that we do here, during the Big Brother season and beyond.
CLICK HERE
to get signed up today, get ready to watch the series premiere of Limitless before it airs, and help support this website at the very same time. We truly appreciate your support.




If you missed who won Round 1 Endurance HoH Competition, you can click here to catch up!




Tonight, Steve Moses and Liz Nolan face off in Round 2 of the Head of Household Competition.



Big Brother 15 HoH Round 2 .... had Andy and Spencer facing off...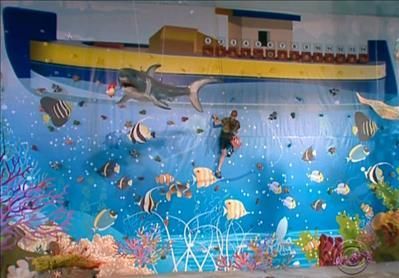 Big Brother 16 HoH Round 2 ... had Derrick and Victoria facing off...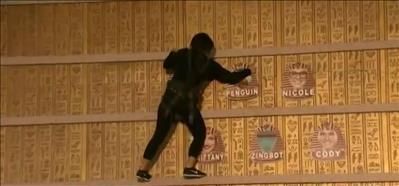 What will this season's Round 2 be?
STEVE won Round 2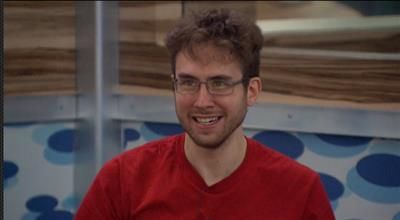 Steve- It's done
Vanessa- We're in finals. That's it.
Steve- Holy **** .. it's over
Vanessa - it's over that's it ...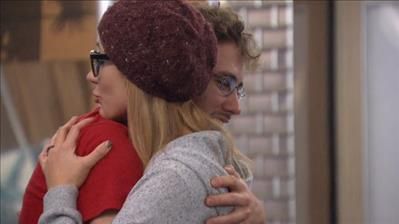 Steve - I never would have guessed we would have pulled this off.
Vanessa- I did .. I told you.
Steve -you did! You ****ing did and you still trusted me when Liz was HoH .. when all the Johnny **** went down ...
Vanessa- you apologized .. we let it go .. yeah .. **** happens. I told you you were going to win ...
Steve- Oh My God ...
Steve- you probably figured out it wasn't HoH order...
Vanessa - We'll definitely sit down and tell her... there's no reason to right away
Steve- I trust your judgment...


Vanessa - I know her very well.. I'm going to think about the way to do it ...


Steve - Derrick and Cody gave Victoria that courtesy last year. I'd love to give that to her.
Vanessa- It's the right thing to do...
Steve- I know .. so she won't stress...
Vanessa- hmmm mmmm
Steve- then we are essentially playing for bragging rights with the jury
Steve - I should have beat her by more than 3 minutes.. don't you think?
Vanessa- I think so .. you have the speed.. know it well.. what tripped you up?
Steve- nothing
Vanessa- so she did very well
Steve- yeah
Vanessa- damn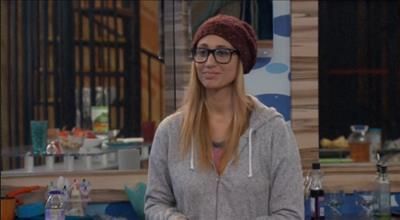 Steve- but it doesn't matter cause it's done
Vanessa - I'm probably thinking... let it sit tomorrow,.. we'll tell her Sunday or Monday
Steve- I trust your judgement ...
Vanessa- I think the later the better...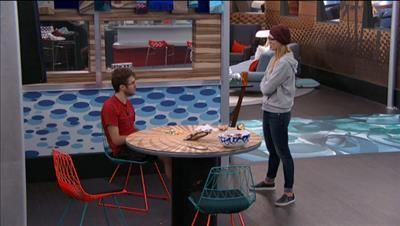 Steve- but if we tell her that we've been working together ...
Vanessa- but then she will feel excluded...
Steve- Vanessa, I trust you.. you know what's best... you tell me what is best and we will do that ..
Vanessa- okay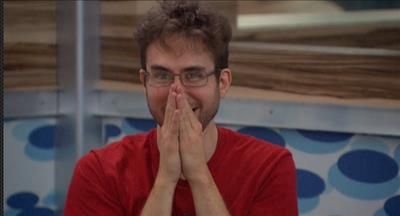 Steve- I can't believe it ... $50K guaranteed ...
Vanessa- it's insane...
Steve- I got $50K for my mom ... I'm about to lose my ****!

Steve and Vanessa will face off in the 3rd and Final HoH round LIVE on Wednesday Night.

The winner of round 2 will pick who they want to take with them to the Final 2.

If it's Steve, will he finally pull the trigger and send Vanessa to jury?
If it's Vanessa, will she be true to Liz or Steve?

Tell us what you think!
Join in on a Live Feed Discussion
HERE
check out our Live Feed Updates HERE
CLICK HERE to watch all the drama inside the Big Brother 17 house ... it's a great way to support this website : )
Like what we do here?
Like the Live Feed Updates?
Like the Live Feed Discussion?

Another great way to support this website is by making a donation via our PayPal link. It's safe, easy and secure to use. We appreciate any support!
Follow us on Twitter -
https://twitter.com/BB_Updates
and Facebook -
https://www.facebook.com/bigbrotherupdates
Check out one of our favorite places on the net - -
SirLinksAlot.net
Please note: If you are a returning member, you will need to register again.
*Your old BBU sign in and password will not work - you must Register again.

For all ( returning or new ) registering:
There is a two step registration process...

1) Complete registration and you MUST include a valid email address you can check.
2) Upon completing step 1 - make sure you check your email address because you MUST click on the second step verification link to complete your registration process.
As always, thanks for reading ~~ Lexie