Big Brother 17 Power of Veto Ceremony should bring some added drama inside the house. Austin and Jace continue to try to secure their spots in the house, despite being totally out of the loop. Da'Vonne isn't buying what Liz is trying to sell her. You can click "see more" below for a sneak peek of what's happening inside the Big Brother 17 house.
The Live Feeds are are only $5.99 per month. You can t
ry them FREE for one week. Just click
HERE
to get started. This season, not only do you get the Big Brother 17 Live Feeds, you als

o
watch every episode of every Big Brother Season, along with other CBS shows like Survivor and more! And, New this season - Subscribers with a Roku device can access the Feeds this summer using the CBS All Access app from Roku.
You'll love watching all the drama play out right in front of you! And, it's a great way to help support all that we do here all summer long.



Before we get to the whole Austin and Jace show...


10:14 PM BBT - Liz talked with Da'Vonne in the Storage Room, Liz ( or was it Julia ) was trying to apologize to Da'Vonne
But Da'Vonne was having none of it... but gives Liz the "okay, honey we're good"




After Liz leaves, Da'Vonne talks to the camera....




Da'Vonne- that bitch just lied to me...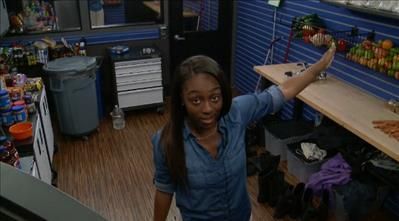 Da'Vonne - She just sat here and apologized to me.. but aren't you in an alliance that's suppose to be putting me up for eviction next week?


Da'Vonne -girl get yo life!
( she's going to be one to bring some crazy drama, if she can keep herself in the game )

Now onto
Austin and Jace trying to confirm with James that every thing is okay ...



Jace tells James that he wants to win the next HOH ... to make sure they are all safe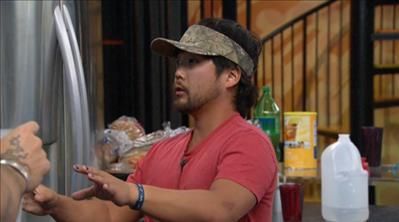 James- so ... it's like I'm the bank.... you guys are coming to the bank for a loan but you don't have any collateral or any credit



Austin tells him not true, he has their word and that's all he can give week one.. and after that he will see that he can trust him ...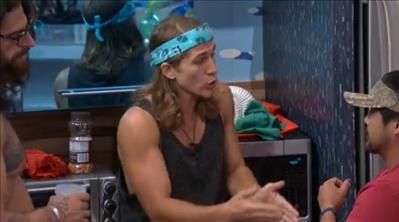 Jace to James- I have your back, no matter what.

Jace/Austin continue to tell James that they have the votes to get JASON out .... then Steve walks in and Austin almost has a cow ... he's super annoyed with Steve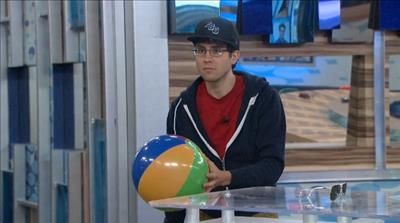 Steve- I'm trying to find something to snack on, any suggestions?
Austin - ( under his breath, but actually loud enough for Steve to hear ) says - your dick.

Austin and Jace walk away saying could he ( Steve ) be any more obvious
11:39 PM BBT
HOH Room
James/Da'Vonne/Jason
James tells them about his convo with Jace and Austin...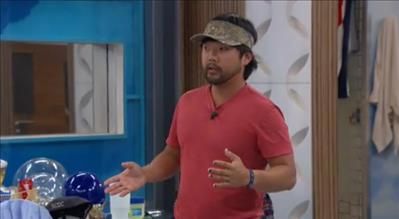 James- they said they have Johnny Mac, for sure..
Da'Vonne- that's some bull**** ...
James- just letting y'all know... and they said they were going to send Liz to talk to me... and that they have Clay, Audrey and Vanessa.
Jason- I've seen Vanessa and Clay in the hammock room
Da'Vonne- I've seen that too.
James- Clay hasn't come to me about anything.. like who is on whose side
Jason- I don't think they got Johnny Mac
Da'Vonne- I don't either and the reason I say that is because we had a conversation with John and he was like "who do I need to vote for" ... I think we good with John.
James- I'm just trying to pass the information.. they are all about back dooring Jason, and they are trying to rally votes up, just letting y'all know
Jason- well they will be rallying for nothing.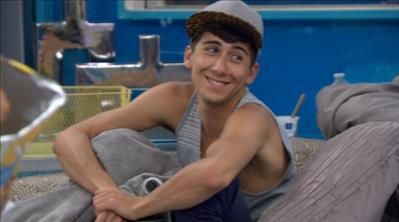 Da'Vonne- have they said anything about me?
James- no
Jason- they are trying to take us down, they know they can't shoot right through us, they are trying to take me down this week and shoot you down next week





Da'Vonne- This Veto Ceremony is going to be FIRE!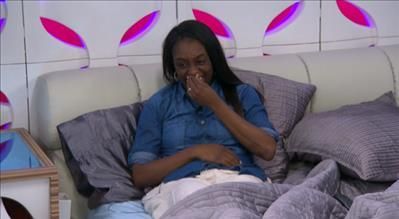 Da'Vonne- FIRE! .... Greatest Blind Side Ever.
James- greatest blind side ever, week one..
Jason- yeah you're carving a place in BB history...
Da'Vonne- you're going to make a mark
Jason- yeah they gonna remember.
James- that's crazy.
Jason- yeah they gonna remember James BB17
Da'Vonne- for sure.
11:48 PM BBT
HOH Room
James/Audrey/Da'Vonne/Jason
James reheares his PoV speech for putting Jace on the block using some of the phrases that Jace and Austin are always saying...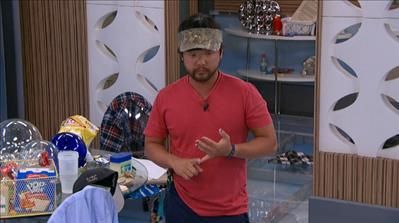 James -
Long hair, don't care, tattoos every where Jace sit your butt in that chair.

There's tons more drama as they all scramble trying to figure out where everyone stands, who they can trust and Audrey keeps spinning them around and around ....

The Power of Veto Ceremony aftermath should prove to bring even more drama...

Stay with us...
Better yet...
Try the Live Feeds FREE for 1 week! CLICK HERE to get started and help support this website at the very same time.
​
Live Feeds not for you? Another great way to help support this website is by making a donation via our PayPal button. It's just over there on the right! We truly appreciate any support and would not be able to do this without you! Be sure to add your BBU Nickname in the note section so I can add your new donator button!
Join us on our Forums for great discussions and live feed updates, all summer long.

As always, thanks for reading ~~ Lexie

Check out one of our favorite places on the net - - SirLinksAlot.net

Follow us on Twitter - https://twitter.com/BB_Updates
and Facebook - https://www.facebook.com/bigbrotherupdates