CBS released 12 out of the expected 16 Big Brother Houseguests names and bios today. Set to compete for the $500,000 prize are Vanessa Rousso's sister, Tiffany Rousso and Cody Calafiore's brother, Paul Calafiore. Meet them up close and personal on the Live Feeds. You can check out pictures and a short bio on each new Big Brother 18 house guests below OR click on any of the Big Brother 18 Live Feed Banners to watch their up close and personal interviews on theCBS All Access Live Feeds Get signed up today and help support this website at the very same time!
For only $5.99 per month, you get raw, behind-the-scenes access to the alliances, betrayals, romances and meltdowns -- all available on your desktop, mobile and streaming devices! Plus by clicking on the banners right here and starting your sign up process, you
help support all that we do here all summer long! We look forward to another great season right here at BigBrotherUpdates.com and hope that you will enjoy the ride with us!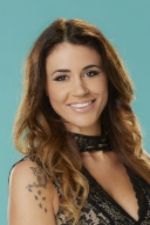 Tiffany Rousso
Age
: 32
Hometown
: West Palm Beach, FL
Occupation
: High School Teacher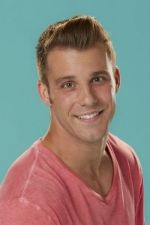 Paul Calafiore
Age
: 27
Hometown
: Howell, N.J.
Occupation
: DJ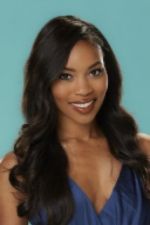 Zakiyah Everette
Age
: 24
Hometown
: Charlotte, N.C.
Occupation
: Pre-School Teacher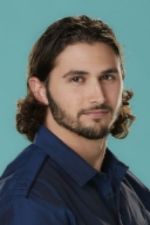 Victor Arroyo
Age:
25
Hometown:
Slidell, Louisiana
Occupation:
Gym Manager
Paul Abrahamian
Age:
23
Hometown:
Tarzana, California
Occupation:
Clothing Designer
Natalie Negrotti
Age:
26
Hometown:
Caracas, Venezuela
Occupation:
Event Coordinator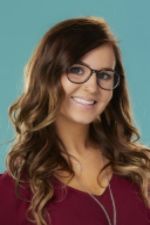 Michelle Meyer
Age:
23
Hometown:
Washington Township, Mich.
Occupation:
Nutritionist
Glenn Garcia
Age
: 50
Hometown
: Bronx, N.Y.
Occupation
: Dog Groomer/ Former Police Detective
Jozea Flores
Age:
25
Hometown:
Bridgeton, N.J.
Occupation:
Make-Up Artist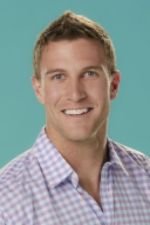 Corey Brooks
Age:
25
Hometown:
Dallas, Texas
Occupation:
Baseball Coach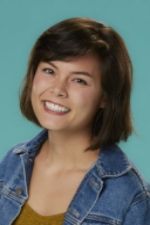 Bridgette Dunning
Age:
24
Hometown:
Fresno, Calif.
Occupation:
Traveling Nurse.
Bronte D'Acquisto
Age:
26
Hometown:
San Diego, Calif.
Which of the 12 do you think could go all the way to win the $500,000 this season? Join in on a discussion in our forums! Tell us what you think!
Get a FREE 1-week free trial of the Big Brother 18 Live Feeds! After the free trial, CBS ALL ACCESS will cost $5.99 / month. Signing up for the monthly subscription is a great way to help support all that we do here all summer long!
Ongoing subscription benefits include:
Big Brother Live Feeds - the full Big Brother experience with 24/7** live footage of what's going on in the Big Brother house as it happens in HD across all devices and streaming platforms (Apple TV, Roku Players, Chromecast, Android TV, Fire TV, and Xbox 360)
Live Feed exclusives: full episodes from previous seasons, 4 cameras plus a quad view, rewind and highlight capabilities, and community and VIP chat rooms

New episodes of hit CBS shows on demand the next day across devices

Access to over 7,500 full episodes of current shows and fan favorites on-demand (including all past 17 seasons of Big Brother)

Live TV across desktop, mobile, and streaming devices
If you click on the links right here at BBU you get a 1-week free trial - After the free trial, CBS ALL ACCESS will cost $5.99 / month.
Fans will have the opportunity to watch all the action inside the BIG BROTHER house when the Live Feeds begin on Thursday, June 23, at 10:00 PM, PT/Friday, June 24, at 1:00 AM, ET.
CBS All Access subscribers can watch the Live Feeds online at CBS.com, on their smartphones and tablets through their mobile browser or the CBS App for iOS, Android and Windows 10, and on connected devices, including Roku players, Chromecast, Apple TV, Android TV, Amazon Fire TV, Xbox 360 and more. Feeds will be available through the CBS All Access subscription service on a monthly basis.
Plus the - "BIG BROTHER After Show" Series: A weekly "BIG BROTHER After Show" web series hosted by Jeff Schroeder will air exclusively on CBS All Access every Friday beginning July 1. Schroeder will take questions directly from fans via social media, interview Houseguests and feature surprise guests.
Upcoming Key Dates:
June 22nd: Big Brother 18 season premiere

June 23rd: Live Feeds start at 10p PT
As always, thanks for reading!

~ Lexie