CBS Big Brother 18 Head of Household Nicole Franzel, along with her Big Brother veteran's James Huling, Da'Vonne Rogers and Frank Eudy are still trying circle their wagons in order to keep each other safe. The Live Feeds revealed a couple of new alliances, Team Category 4's "mystery punishment", and and third nominee. What punishment was handed out to Team Category 4's Paulie Calafiore, Bridgette Dunning, Michelle Meyer and James Eudy? And, which house guest joined Paulie Calafiore and Jozea Flores on the block facing the possible threat of eviction? Keep reading or click "see more" below to find out! It's just not Big Brother without the Live Feeds! The LIVE FEEDS are live, grab a FREE TRIAL and watch all the drama unfold. Get a Free Trial of the Big Brother 18 Live Feeds by clicking HERE or on any of the live feed banners that you see right here on our website. It's a great way to help support all that we do here all summer long!
Category 4 "mystery punishment" - to appear nude with blurred private parts...


See Bridgette...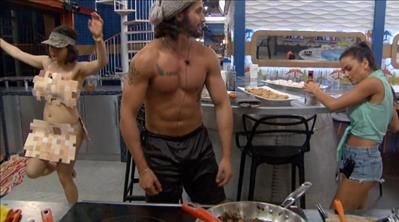 Frank...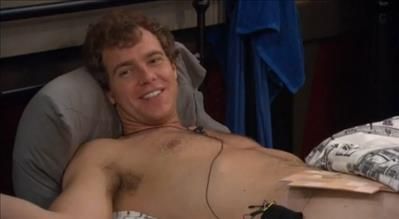 Paulie....




Michelle







Paul Abrahamian is the 3rd nominee ( it's 99.9 % confirmed that he was nominated by Nicole, who apparently won a competition in order to make the 3rd nomination)








Jozea ( who apparently didn't pack any pants ) planned a 2 AM meeting, which left Nicole in tears because she and Michelle were the only ones not invited....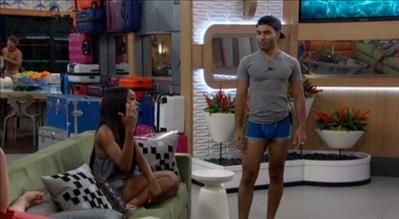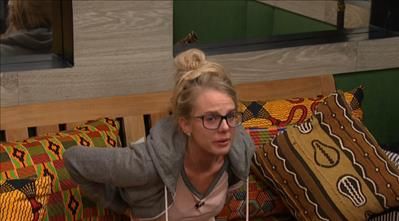 Z
akiyah Everette tells Nicole again "not to worry" she "has her back".

Big Brother did not announce to the house guests that the Live Feeds went "live" and there were several conversations that happen, one between James and Jozea that went something like this...





James was talking about the 4th of July holiday and honoring Americans that died for their freedom and Jozea responded he "didn't ask anyone to do that" and that he didn't think that the 4th of July should even be a holiday.

And, another convo that happened between Jozea and Corey, with some dirty talk which truly had Corey shaking in his shoes, after finding out that the live feeds were "live" during it

Corey shouts out his mom and dad, promising them that he's "not gay"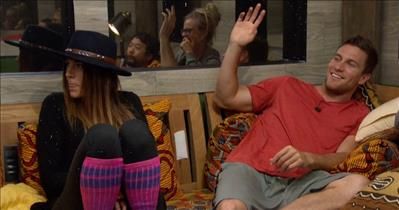 There are a couple of alliances forming ... including the
4 Veterans
(James/Nicole/Da'Vonne/Frank) plus Michelle, Zakiyah, Corey & Tiffany are calling themselves
#
TheEightPack
Not to be outdone...
Bronte and Natalie are accessing the house....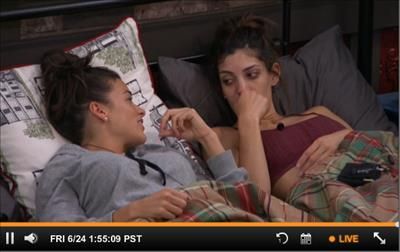 Bronte- If Paul goes home or if Jozea goes... I feel like our alliance might fall apart.
Natalie- I think Paulie needs to go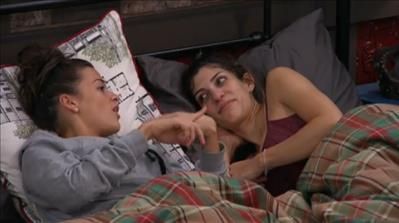 Natalie- Both sides of the house, if they play their cards right, could easily take down the other side

Bronte - Nicole, Corey, Tiffany, Michelle...there's no doubt in my mind that they know I'm against them.

Natalie - we need to start being friends with Tiffany.... she's a smart player






Natalie- Victor is really close with Nicole.... he's all over the place
Bronte- He;s totally playing that side of the house I'm not going to let them ( the guys ) throw us out of this competition because they think this is a gentlemen's club. I
Natalie - Girls let petty stuff get in between them... me, you, and Bridgette have to stay strong

The 2 AM Meeting did not take place because "Jozea was tired and went to bed".

But, another meeting happened along and out of it - a new alliance was formed...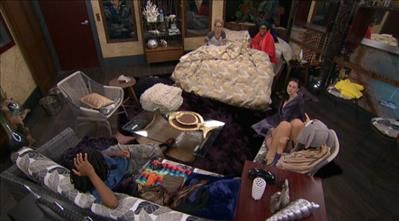 An "all girl alliance" #TheFatalFive - which includes, Nicole, Da'Vonne, Michelle, Tiffany and Zakiyah. Each promising to use their "skills" to stay friends with the guys, but remain true to each other.

Earlier in the day, Zakiyah using her skills on Paulie...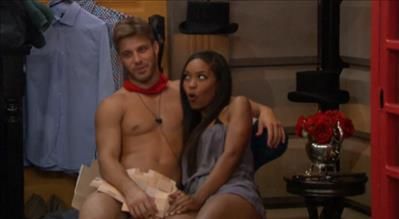 Da'Vonne to Nicole, Tiffany, Zakiyah and Michelle - We have just got to show them that girls can do this. We've got to fight hard.

The Power of Veto Competition takes place today. Stay with us!
Join in on a discussion in our forums!
Like what we do here?
Like the Live Feed Updates?
Like the Live Feed Discussion?

Another great way to support this website is by making a donation via our PayPal link. It's safe, easy and secure to use. We appreciate any support!
Follow us on Twitter -
https://twitter.com/BB_Updates
As always,Thanks for reading!

~ Lexie