Big Brother 18 Power of Veto players have been picked. Which houseguests will fight for the power? Who is the target this week? Keep reading or click "see more" below to find out! If you're a Big Brother Fan, you know the real show plays out on the Live Feeds. See what CBS can't show you on television. catch all the fights, showmances, and everything in between on the live feeds, watch it live or use the flashback feature to watch what you missed. It's all caught on camera for your viewing pleasure! The only way to see the unedited version is with the Big Brother LIVE FEEDS. Grab a FREE TRIAL and enjoy the full Big Brother experience by clicking HERE or on any of the live feed banners on our website. It's a great deal for you, one week FREE and then just $5.99 per month. Tons of drama and fun for cheap, it's a great way to spend your summer right here with us and It's a great way to help support all that we do here all summer long! It's just not Big Brother without the Live Feeds, you're sure to enjoy watching all the ins and outs that you miss by only watching the television episodes.
CLICK HERE
to get signed up today and help support this website at the very same time. We truly appreciate your support.
As a result of another "new twist" the competition,named BB Roadkill, which promised the winner "unprecedented power" resulted in a 3rd nominee. It's not 100% clear who won that competition, since it played out before the live feeds went live and the "unprecedented power" gives the winner the ability to

"secretly"

make a 3rd nomination.


Update ~~ Frank was the winner of the BB Roadkill Competition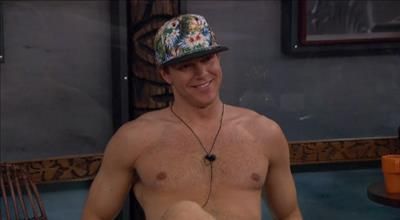 Frank- They have had somebody new every day that they think won that damn comp. I've been lying straight to their face.
Paul is the 3rd nominee "secretly" picked by Frank.


Playing in today's Power of Veto Competition:

Head of Household - Nicole
Nominees - Jozea, Paulie, Paul
Picked Players - Da'Vonne and Corey
Host - Michelle

Jozea is the #1 target to go this week, unless he wins the Power of Veto.


Jozea to Bridgette - I've got to win this.
Bridgette- It all comes down to this.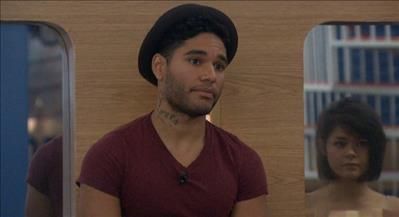 Target #2 ... Paul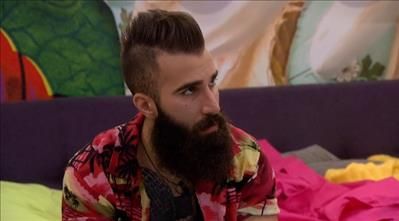 Power of Veto Competition will play out today and we'll update you with the results! Stay with us and join in on a discussion in our forums!
The drama continues on the Live Feeds... try them for the low price of $5.99 - one week free!
CLICK HERE
or on any of the live feed banners you see here to get signed up and help support this website at the very same time.
Like what we do here?
Like the Live Feed Updates?
Like the Live Feed Discussion?

Another great way to support this website is by making a donation via our PayPal link. It's safe, easy and secure to use. We appreciate any support!
Follow us on Twitter -
https://twitter.com/BB_Updates
As always,Thanks for reading!

~ Lexie