Big Brother 18 Live Eviction is over and we have the results! Julie Chen revealed a new twist the "Battle Back". Keep reading or click "see more" below for all the details. The Head of Household Competition has begun and will play out on the Live Feeds.
Not watching the Live Feeds yet?
Be ready to watch all the crazy antics of the season for the low, low price of only $5.99 per month. You get one week free to try them out! It's just not Big Brother without the
Live Feeds
, you're sure to enjoy watching all the ins and outs that you miss by only watching the television episodes. Plus, signing up for the live feeds by clicking on our banners and links is a great way to help support all that we do here all summer long.
Watch All The Drama On The Live Feeds!
Julie Chen - After tonight, 2 house guests will be evicted.... but both of their games are FAR FROM OVER!
Julie Chen - Either Paulie, Jozea or Bridgette will be evicted, but it won't be the end of the line, for whoever walks out that door.
Live Voting:
Victor - I vote to evict Paulie
Zakiyah - I vote to evict Jozea
Paul - I vote to evict Paulie
Frank- I vote to evict Jozea
2 votes Paulie, 2 votes Jozea, 0 votes for Bridgette...
Da'Vonne - I vote to evict Jozea
Michelle- I vote to evict Jozea
Bronte- I vote to evict Paulie
Natalie- I vote to evict Paulie
James- I vote to evict Jozea
Tiffany- I vote to evict Jozea
Corey - I vote to evict Jozea
By a 7 - 4 vote.... Jozea has been evicted from the Big Brother 18 house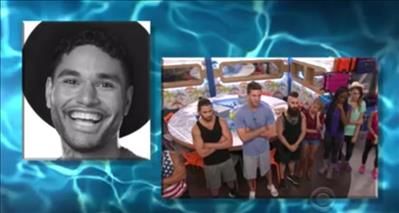 Julie to Jozea - Julie-you were so vocal in the house, why leave without saying a word? Jozea- those who betrayed will have their day in the house.
Jozea says feels most betrayed by Natalie, with her last minute switch. ( she didn't )
Julie- You called yourself the Messiah of the newbies. You said you were in control. Apparently not cause you're here with me
Julie asks Jozea what he would do differently, if he could play the game again ...
Jozea- If I did it again, I'd go into the house tight lipped and make one person my best friend.
Julie Chen tells Jozea that he's not going home yet...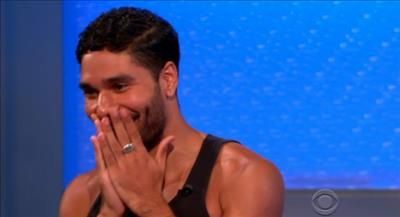 Julie reveals the "Battle Back" Competition ...
One of the first five evicted house guests will get back into the game.
Julie tells Jozea that he has the chance to return ( AFTER he watched goodbye messages from Da"vonne, Nicole, Paul and Paulie )
Jozea ( about Paulie ) The Calafiore is not going to last very long in the house
#BattleBack - Glenn and Jozea will face off in the "Battle Back" competition. The loser goes home. The winner advances to face the next house guest evicted
There will be four battles in all, with the last House guest standing returning to the game for another shot at the $500,000 prize.
Round one will feature a showdown between the first evicted Houseguest, Glenn Garcia, and tonight's evictee, Jozea.
The winner of Round One will advance and challenge next week's third evicted Houseguest, and so on
All four "Battle Back" competitions and the reveal of the winner, will air exclusively during a special episode of BIG BROTHER, Friday, July 22 (8:00-9:00 PM, ET/PT) on the CBS Television Network.
Head of Household Competition: Berry Balanced
Teams will race across balance beam grab a berry ( one berry at a time ) and return to the start if you fall you're out. If one of the team falls, their berry basket empties, They need 4 berries to win.
Head of Household will be decided by the winning team and that person will retrieve the final berry giving them the HoH.
Natalie is out.
The HoH Competition continues on the Live Feeds....
CLICK HERE
or on any of the live feed banners you see here to get signed up and help support this website at the very same time.
Like what we do here?
Like the Live Feed Updates?
Like the Live Feed Discussion?

Another great way to support this website is by making a donation via our PayPal link. It's safe, easy and secure to use. We appreciate any support!
Follow us on Twitter

-
https://twitter.com/BB_Updates
Join in on a discussion in our forums and check out our Live Feed Updates
As always, thanks for reading!

~ Lexie