Big Brother 18 BB RoadKill Competition is over and we have the results! Who won the BB Road Kill Competition? Who will they secretly nominate? Will their secret nomination play havoc with the Head of Household's back door plan?
Keep reading or click "see more" below to find out! Not watching the Live Feeds yet? Sign up today and watch all the drama inside the Big Brother 18 house anytime on the
Live Feeds
! Try them one week for Free and then they are only $5.99 per month. It's just not Big Brother without the
Live Feeds
, you're sure to enjoy watching all the ins and outs that you miss by only watching the television episodes. Plus, signing up for the live feeds by clicking on our banners and links is a great way to help support all that we do here all summer long.
CLICK HERE
to get signed up today and help support this website at the very same time. We truly appreciate your support.
Victor won the BB RoadKill Competition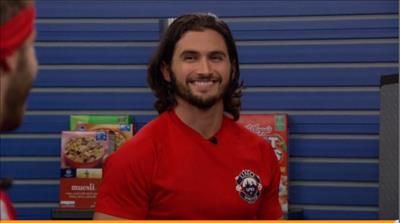 Paulie to Victor - are you serious?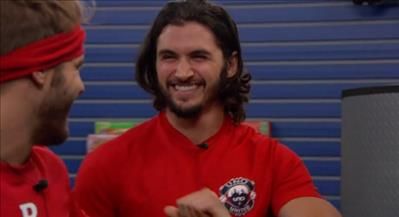 Victor- yeah ..I did it in about 10 seconds... now we just have to figure out what we are going to do, who to put up.

Paulie- we'll talk to Frank.
Victor tells Frank and then he tells Paul
Paul- you might want to keep that information to yourself.. do not tell anyone ( oops.. too late )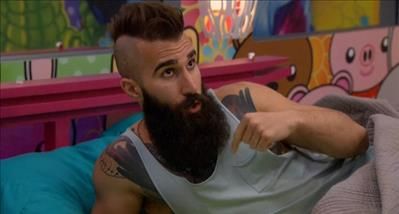 Paul to Victor- one of us is going to go home. I know that. They are using me and Bronte. One of us three will go.

Victor to Paul - I'm working with Paulie and Frank

Paul nods his head ( as in nope ) and says- be very careful

Victor- that's all I have right now.. if you go. then I'm here all by myself

Paul- I have a plan that might work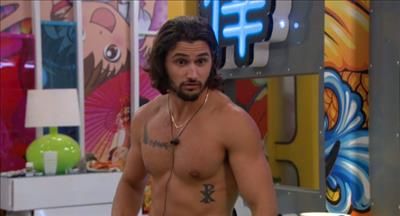 Victor- well right now I'm talking about a plan to bring you in with us and Corey and then you are safe.. because he (Paulie ) has a vendetta against Bronte, Bronte **** talked him.

Paul- be careful... do not tell anybody that you won

Victor says it's all he has right now ...

Paul- but there's a smarter way to do it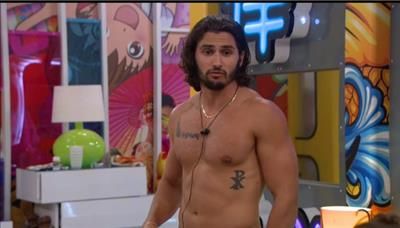 Victor- the reason I want to put James up.. is because he's a strong player....

Paul- They are all working together. We are sitting ducks. They are all going to get freaked out.. I am telling you right now do not tell anyone you won

Victor- I don't think so bro

He leaves...

Meanwhile....

Bronte tells Natalie that she hopes this will make Victor and Paul the next 2 targets and that will get them ( her and Natalie ) closer to jury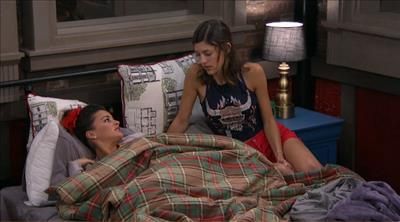 Bronte - I went to Paulie as fast as possible and said....Paul does not want to backdoor Victor

Bronte- I told him that I was telling him that so he would know that I'm not working with them.. and he can see how I want to get to jury ...

She goes on to say that Victor's not stupid.. he knows if he doesn't get picked for Veto and win it that he is going to be back doored..


And then....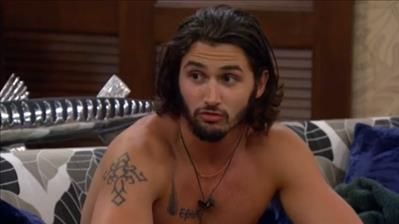 Victor to Frank/Paulie - I hope y'all aren't playing me for a fool
The drama continues on the Live Feeds.....
CLICK HERE
or on any of the live feed banners you see here to get signed up and help support this website at the very same time.
Like what we do here?
Like the Live Feed Updates?
Like the Live Feed Discussion?

Another great way to support this website is by making a donation via our PayPal link. It's safe, easy and secure to use. We appreciate any support!
Follow us on Twitter

-
https://twitter.com/BB_Updates
Join in on a discussion in our forums and check out our Live Feed Updates
As always, thanks for reading!

~ Lexie