Big Brother 18 Live Eviction and new Head of Household Competition Tonight! The house guests have flipped and flopped between a plan to evict Tiffany or Bronte. A "final" plan was made last night. Who is the target? Will the plan stick? Keep reading or click "see more" below to find out what the latest plan is now! Not watching the Live Feeds yet? Be ready to watch all the crazy antics of the season with a Free 7 day trial and once you're hooked, you can keep watching for the low, low price of only $5.99 per month. Like Julie Chen says "it's not summer without Big Brother" and we're telling you it's just not Big Brother without the Live Feeds!

Get signed up today by clicking on any of the Live Feed banners you see right here. You'll love the inside look and s

igning up for the live feeds by clicking on our banners is a great way to help support all that we do here all summer long.




Watch All The Drama On The Live Feeds!



Last night a "final" decision was made to keep Tiffany and vote Bronte out. They have 5 solid votes, without Da'Vonne and James, who were not aware of the "final" flip back to keep Tiffany, but they will most likely follow suit.

Tiffany only needs 5 votes to keep her in the game...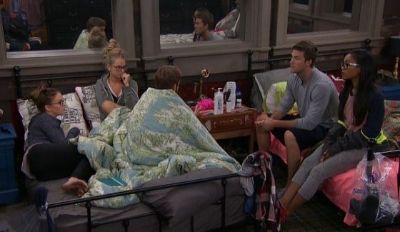 10:10 PM BBT - Nicole to Tiffany- Just so you know there are 5 solid votes for you to stay.
Paulie to Tiffany- The look on his (Frank's) face is going to be priceless when you are still here. He thinks you are 100% gone. It's going to be epic, and if you are the one that puts him (Frank) on the block...
Tiffany- Oh I will... I have your guys back, just know that.
Nicole- Thank you
Paulie- Thanks Tiff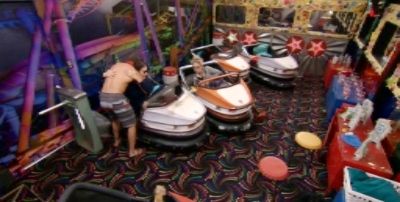 As it looks right now, she has them and she's planning on an epic speech...






The drama continues on the Live Feeds...



CLICK HERE

or on any of the live feed banners you see here to get signed up and help support this website at the very same time.

Watching the Live Feeds not for you?

Like what we do here?

Like the Live Feed Updates?
Like the Live Feed Discussion?

Another great way to support this website is by making a donation via our PayPal link. It's safe, easy and secure to use. We appreciate any support!



Follow us on Twitter -

https://twitter.com/BB_Updates

Join in on a discussion in our forums and check out our Live Feed Updates

As always, thanks for reading!

~ Lexie