Big Brother 18 Road Kill "secret" nominee has been revealed! Who is the third nominee? Keep reading or click "see more" below to find out! Not watching the Live Feeds yet? Be ready to watch all the crazy antics of the season with a Free 7 day trial and once you're hooked, you can keep watching for the low, low price of only $5.99 per month. Like Julie Chen says "it's not summer without Big Brother" and we're telling you it's just not Big Brother without the
Live Feeds!

Get signed up today by clicking on any of the Live Feed banners you see right here. You'll love the inside look and signing up for the live feeds by clicking on our banners is a great way to help support all that we do here all summer long.
Watch All The Drama On The Live Feeds!
BB Road Kill Winner Tiffany Rousso nominated Corey Brooks for eviction ...





( Tiffany tells Frank not to **** her over, she tells him that she has his back and hopes he has hers )



( Meanwhile.... Paulie tells Zakiyah and Nicole that he will "rattle" Tiffany )





( Tiffany tells Da'Vonne that Corey is going up )





( Tiffany checks back with Frank and Bridgette .. asking if he's sure she should put up Corey and give him a chance to compete ( PoV) .. she says he sucks at comps anyway .. and if he wins ( PoV) she will put Nicole up in his place )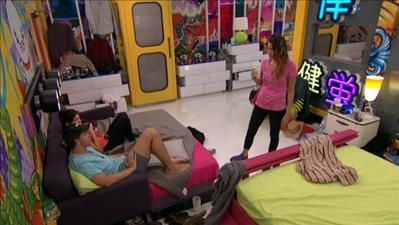 ( Michelle to Nicole - why did we keep her? We play too emotional. It seemed like a good idea at the time )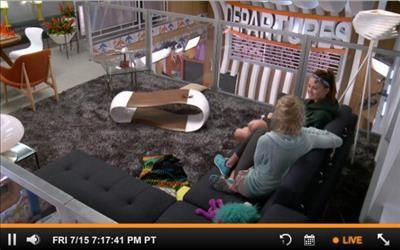 Apparently, during the JEFF LOOPS, there was some drama between Tiffany and Paulie that we didn't get to see... but we always piece together what happened when the feeds return ..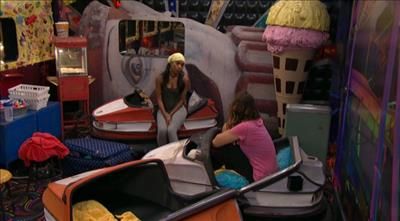 Tiffany tells Zakiyah that Paulie told her "
you are not going to beat me... I'm cool, calm and collected in every competition. I'm going to beat you"

( I guess that's the "rattling of Tiffany that he spoke about earlier )

Tiffany to Zakiyah - There is a master ****ing plan going on right now to get my ass out. It's not happening! The beast is unleashed... just sayin'


And... then there was this...

Tiffany alone in the Have Not room ...

Tiffany- Paulie doesn't have control. He doesn't know what to do....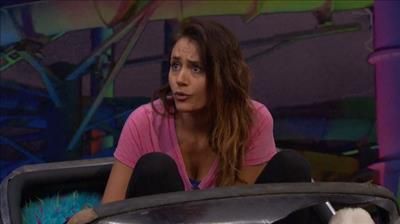 Tiffany- Calm your little nipples..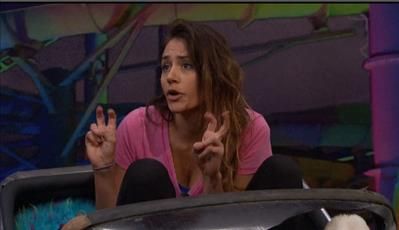 Tiffany - hashtag #calmyournipplesPaulie
Tiffany - he's (Paulie) is squirming in his boots
The drama continues on the Live Feeds ...






CLICK HERE

or on any of the live feed banners you see here to get signed up and help support this website at the very same time.

Watching the Live Feeds not for you?

Like what we do here?

Like the Live Feed Updates?
Like the Live Feed Discussion?

Another great way to support this website is by making a donation via our PayPal link. It's safe, easy and secure to use. We appreciate any support!



Follow us on Twitter -

https://twitter.com/BB_Updates

Join in on a discussion in our forums and check out our Live Feed Updates

As always, thanks for reading!

~ Lexie