Big Brother 18 Battle Back is over and we have the results! Is it Glenn Garcia, Jozea Flores, Victor Arroyo, Bronte D'Acquisto or Tiffany Rousse returning to the Big Brother 18 house tonight? Keep reading or click "go to post" to find out that and what new twist will have the house guests in a search and find mission! Not watching the Live Feeds yet? Be ready to watch all the crazy antics of the season with a Free 7 day trial and once you're hooked, you can keep watching for the low, low price of only $5.99 per month. Like Julie Chen says "it's not summer without Big Brother" and we're telling you it's just not Big Brother without the Live Feeds!

Get signed up today by clicking on any of the Live Feed banners you see right here. You'll love the inside look and signing up for the live feeds by clicking on our banners is a great way to help support all that we do here all summer long.



Watch All The Drama On The Live Feeds!
Julie- Glenn, Jozea, Victor, Bronte and Tiffany fight for their Big Brother lives. Four go home for good, one gets a second shot


Balance Berry Competition ...
Glenn vs. Jozea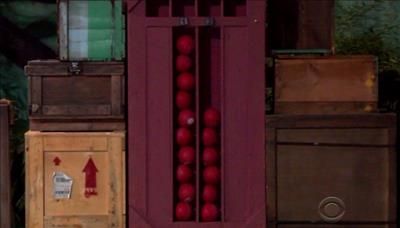 20 berries to win ... The "poison berry" will wipe out your opponents current column of berries. It can ONLY be used once, if it fails .. to bad for you!

Glenn tried to use his "poison berry" but it failed.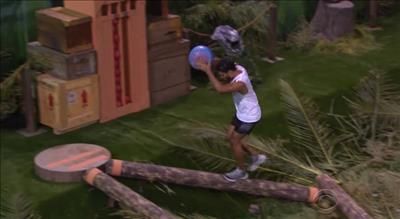 Jozea uses his and wipes out all of Glenn's berries...

Glenn is out ...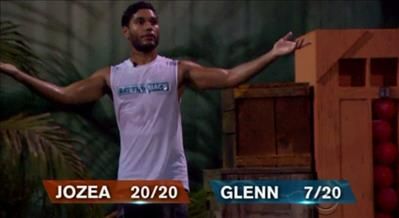 Jozea in the DR - Paulie, Frank, James, Tiffany, Nicole etc, etc......I'm coming for all of you guys!

Round 2 - Jozea vs. Victor
Jozea and Victor must bounce their balls, to knock down 5 "racket faces" of their opponent...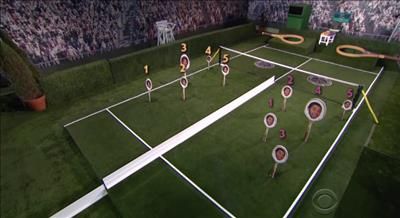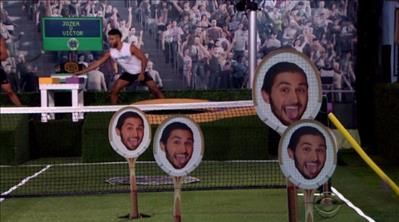 Victor wins!

Sending Jozea home

Round 3 - Victor vs. Bronte...Scrolling Pictures...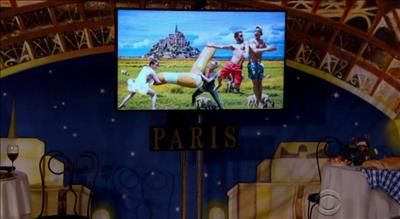 First buzz of Victor..




Bronte's first buzz... 5 out of 6 wrong...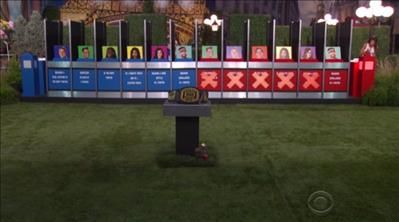 They continue to battle and buzz ...

Victor wins!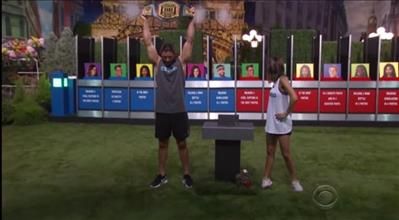 Round 4 - Victor vs. Tiffany ... winner returns to the Big Brother 18 house!


Find puzzle pieces and listen for band times to complete the poster...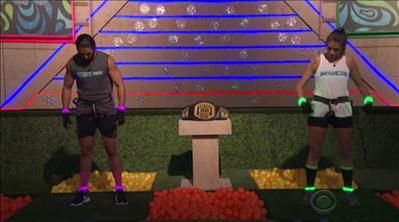 Victor is the winner of the Battle Back Competition and returns to the game!





Tiffany whispers to Victor- "trust Frank, don't trust Day"...







Julie reveals to the house guests that the Battle Back Competition will bring one of the five evicted house guests back into the game!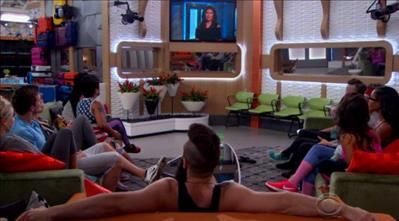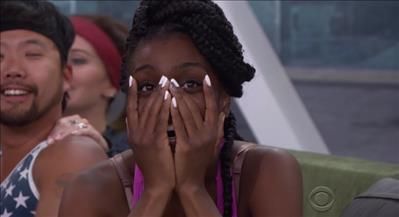 Ding Dong goes the door bell and Victor is back!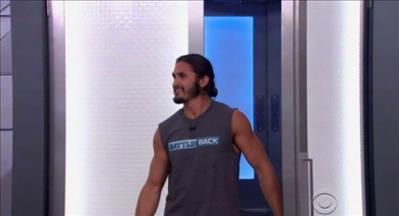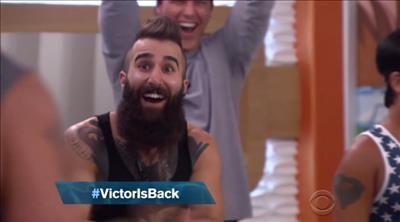 Wonder what he thinks of the "twins" ...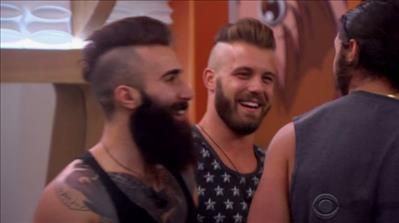 Julie reveals to America a new twist in the game...




Julie Chen - Throughout the house are clues to a secret room.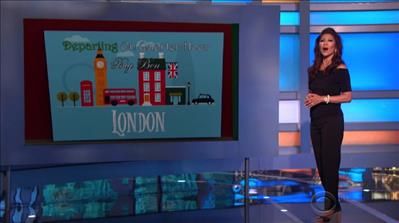 Julie Chen- Whichever house guest unlocks it... will gain access to a power to change the game.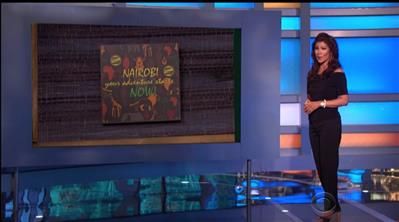 Julie Chen - This twist is in play for the next 4 weeks...
The Live Feeds are scheduled to return tonight 9 PM PT, following the west coast airing of the Battle Back episode...We'll update you on who won the Head of Household and who they nominated, once the feeds return!

Ready to try a Free Trial?
CLICK HERE

or on any of the live feed banners you see here to get signed up and help support this website at the very same time.

Watching the Live Feeds not for you?

Like what we do here?

Like the Live Feed Updates?
Like the Live Feed Discussion?

Another great way to support this website is by making a donation via our PayPal link. It's safe, easy and secure to use. We appreciate any support!



Follow us on Twitter -

https://twitter.com/BB_Updates

Join in on a discussion in our forums and check out our Live Feed Updates

As always, thanks for reading!

~ Lexie