Big Brother 18 Power of Veto Competition is over and we have the results! Who won the power and will it be used to save one of the nominees? Keep reading or click "go to post" to find out! Not watching the Live Feeds yet? Be ready to watch all the crazy antics of the season with a Free 7 day trial and once you're hooked, you can keep watching for the low, low price of only $5.99 per month. Like Julie Chen says "it's not summer without Big Brother" and we're telling you it's just not Big Brother without the Live Feeds!

Get signed up today by clicking on any of the Live Feed banners you see right here. You'll love the inside look and signing up for the live feeds by clicking on our banners is a great way to help support all that we do here all summer long.



Watch All The Drama On The Live Feeds!
Today's Power of Veto Players were:

Head of Household - James Huling
Nominees - Frank Eudy and Bridgette Dunning
Picked Players - Da'Vonne Rogers and Nicole Franzel and Michelle Meyer
Host - Natalie Negrotti


Michelle Meyer won the Power of Veto...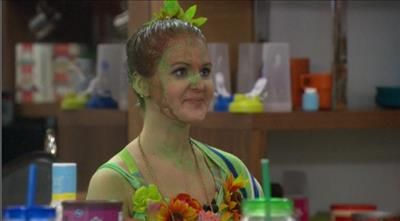 10:44 PM BBT ...





Michelle letting everyone kiss the PoV necklace...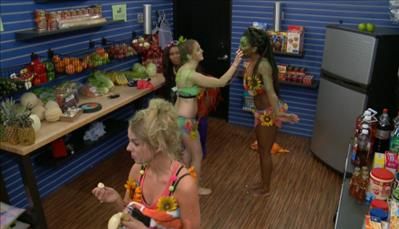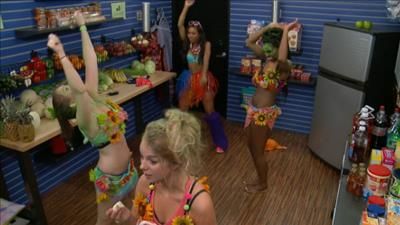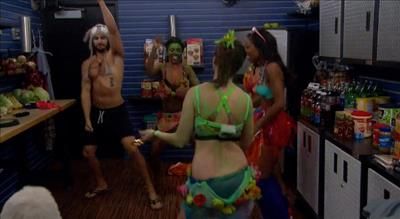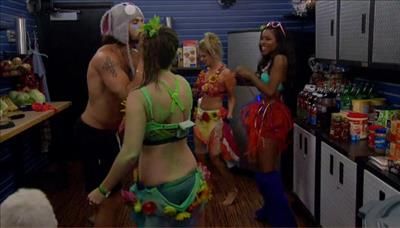 Michelle with Da'Vonne and Zakiyah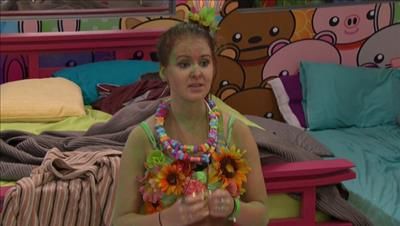 Michelle - I have chosen to use the Power of Veto on none of you idiots. Neither you Tweedledee or Tweedledum
Meanwhile...

Frank- I don't have much luck with OTEV

Bridgette- why am I always the weird kid... what if they hate me so much that they just send me home?

Frank - That won't happen.

Bridgette- they knocked my friends out one by one .. and Natalie's sleeping with the biggest liar of them all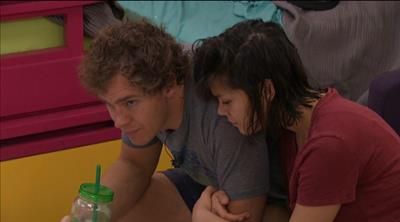 Michelle calls James into the Storage Room ...




James talks to Frank and Bridgette....





He tells them that he didn't want to win veto and he let round one go .. to give them a chance...

Frank - I assume it's me.

James - I honestly need to ask first cause I really don't know

James- it's a game, bro.

Frank - I quit my job for this stupid ****ing game. OTEV just isn't my game... but, it's whatever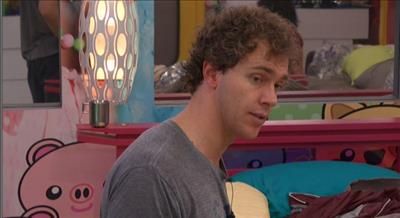 Frank to James - just don't let them **** her (Bridgette) next week.

James - oh no... I wouldn't do that

Bridgette - ha! you also said you wouldn't put me up and you did .. **** you James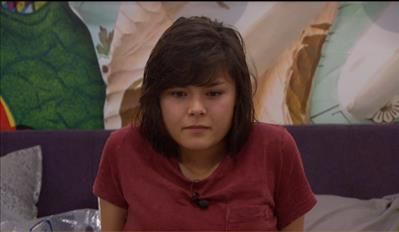 Frank to James - everybody picks on a sweet girl all summer and you're like "I'll put her up"... you know that's what all the mean girls wanted... that's pretty ****ty if you ask me...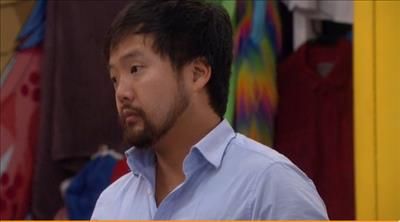 Frank- you could have have just put me and Victor up and let me go home
James just keeps saying that "it's what the house wanted"
The drama continues on the Live Feeds...

Ready to try a Free Trial?
CLICK HERE

or on any of the live feed banners you see here to get signed up and help support this website at the very same time.

Watching the Live Feeds not for you?

Like what we do here?

Like the Live Feed Updates?
Like the Live Feed Discussion?

Another great way to support this website is by making a donation via our PayPal link. It's safe, easy and secure to use. We appreciate any support!



Follow us on Twitter -

https://twitter.com/BB_Updates

Join in on a discussion in our forums and check out our Live Feed Updates

As always, thanks for reading!

~ Lexie