Big Brother 18 Live Eviction is over and we have the results! The "Perfect Shot" Head of Household Competition continues to play out. Keep reading or click "see more" below to find out who was evicted and follow along as the Head of Household Competition continues to play out! Not watching the Live Feeds yet? Be ready to watch all the crazy antics of the season with a Free 7 day trial and once you're hooked, you can keep watching for the low, low price of only $5.99 per month. Like Julie Chen says "it's not summer without Big Brother" and we're telling you it's just not Big Brother without the
Live Feeds
!
Get signed up today by clicking on any of the Live Feed banners you see right here. You'll love the inside look and signing up for the live feeds by clicking on our banners is a great way to help support all that we do here all summer long.
Watch All The Drama On The Live Feeds!
We'll update you here LIVE as the drama unfolds....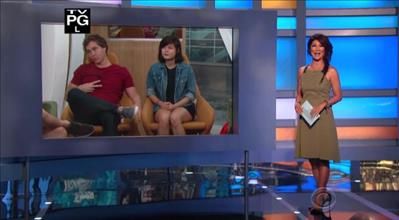 Da'Vonne in the DR ( in response to Michelle crying about Frank ) He's the devil in Season 18, he's going home!
Julie Chen reveals that the Big Brother 18 house guests found the "Secret Room"..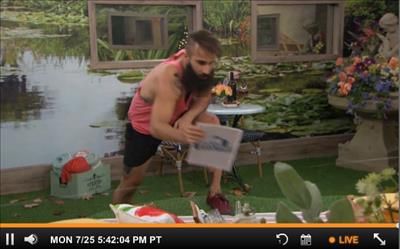 Paul found the Secret Room first, followed by Victor, with Michelle bringing up the end of the house guest line.

If you missed it play out on the Live Feeds, you can CLICK HERE to catch up.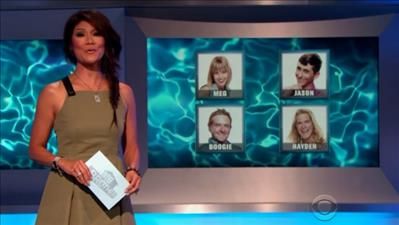 Former Big Brother players Meg, Boogie, Jason and Hayden coming up next...




Jason - I'm still in my mother's basement and that's where I watch the BB live feeds. Still working at the grocery store, still broke.

He says that Da'Vonne is a good player, plays the game hard. As long as Da'Vonne can make sure the showmances become a bigger target than her, she's in a good spot. He says he's putting all his poker chips on Da'Vonne to win.




Meg - James never talked about romantic relationship. Strictly friends. Always have a place in my heart.
He needs to watch out for Day.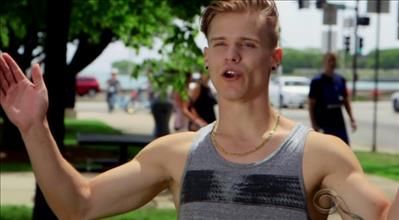 Hayden - Nicole and I dated for about a year and a half, it didn't work out, still friends. It's weird watching Nicole having a little showmance action, don't suggest it for Big Brother.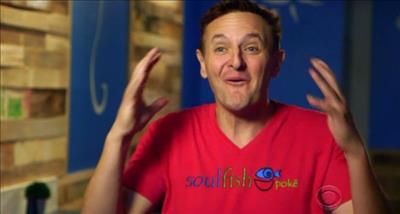 Boogie- Playing with Frank on BB14 was so much fun, great having a friend that I could completely trust. Frank is playing a HORRIBLE GAME worse mistake winning RoadKill and telling everyone, makes him a target. Don't ever count "my boy" out, he's a fighter.

Another "Twist Reveal" - Tease is " a chance for viewers to impact the game"...

Frank's "speech" - Bridgette, it's been an absolute pleasure getting to know you .. do't evern change anything about yourself. As for the rest of you ... don't take care, hope to never see you again. Sorry. Not Sorry.
Julie Chen tells the BB18 House Guests that the last envelope will be opened LIVE with the house guest on August 18th, after that the tickets ( inside ) will expire.


Live Voting:

Da'Vonne - Frank
Paul - Frank
Paulie- Frank
Nicole- Frank
Victor- Frank
Michelle- Frank
Zakiyah - Frank
Corey- Frank
Natalie- Frank

By a vote of 9- 0 Frank Eudy has been evicted from the Big Brother 18 house.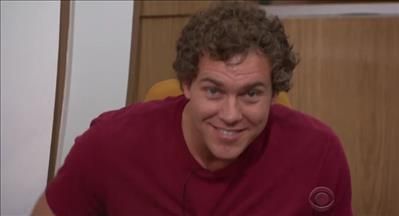 Julie - we will reveal the content of Frank's envelope to the entire house...





Frank got a ONE WAY ticket. He will not return to the Big Brother 18 house.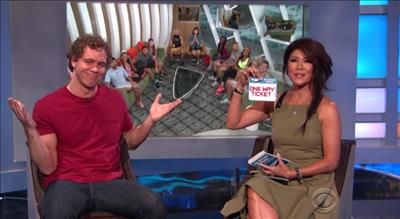 Head of Household Competition: "Perfect Shot"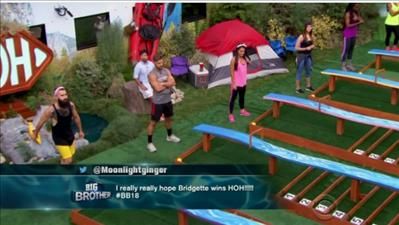 Each house guest has a red ball and a yellow ball. The goal is to make the "perfect shot" with the red ball. Only ONE chance to make it with the red ball, you may practice with the yellow ball, as much as you wish.
Practice too little, you may not get that perfect shot. Practice too long and someone else may beat you to making the perfect shot.

If no one makes the perfect shot, the winner will be whoever got the highest number along the numbered row.

If there is a tie with rolling the red ball to the end, the House Guest who did it the quickest wins the HoH competition.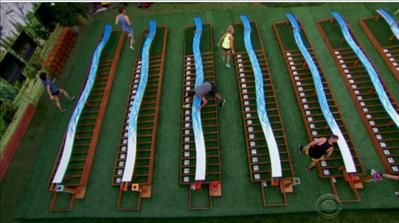 4 House Guests with the lowest score will be the Have Not's for the week.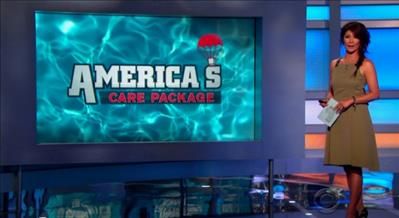 New Twist - A way for you America to impact the game - " America's Care Package"

You vote for which house guest you want to receive a "Care Package" which contains an advantage in the game. A different care package will be in play each week. A house guest can only win once.

First Care Package contains a "Never Not Pass" - Cannot be a "Have Not" for the rest of the season.
As Julie says "Good Night" the Head of Household Competition continues ....

The drama continues on the Live Feeds...

Ready to try a Free Trial?
CLICK HERE

or on any of the live feed banners you see here to get signed up and help support this website at the very same time.

Watching the Live Feeds not for you?

Like what we do here?

Like the Live Feed Updates?
Like the Live Feed Discussion?

Another great way to support this website is by making a donation via our PayPal link. It's safe, easy and secure to use. We appreciate any support!





Follow us on Twitter -

https://twitter.com/BB_Updates

Join in on a discussion in our forums and check out our Live Feed Updates

As always, thanks for reading!

~ Lexie