Big Brother 18 Head of Household Power of Veto Competition results! Who won the Power of Veto? Which house guest might be shocked at the Veto Ceremony? Keep reading or click "see more" below to find out! Not watching the Live Feeds yet? Be ready to watch all the crazy antics of the season with a Free 7 day trial and once you're hooked, you can keep watching for the low, low price of only $5.99 per month. Like Julie Chen says "it's not summer without Big Brother" and we're telling you it's just not Big Brother without the
Live Feeds
,
Get signed up today by clicking on any of the Live Feed banners you see right here. You'll love the inside look and signing up for the live feeds by clicking on our banners is a great way to help support all that we do here all summer long.
Watch All The Drama On The Live Feeds!
The Power of Veto Players were:

Head of Household - Paul
Nominees - Bridgette and Paulie the Pawn
Picked Players - Victor, Natalie, Corey
Host- Nicole


Paulie Calafiore won the Power of Veto





Bridgette gives Paulie a hug. He tells her to "act sad" ...






Natalie and James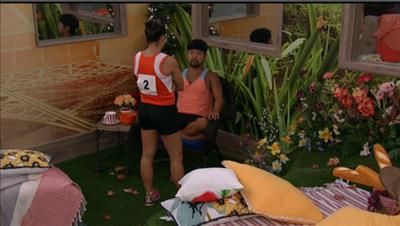 Natalie - Victor needs to go. He is going to win everything. He let Paulie win, it was obvious.
James - If Paulie and them are working with Bridgette...Zakiyah, Day, you, me, we might be on the outs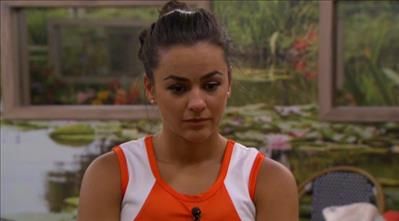 Natalie- Are you sure that Paul would back stab Day?
James- I don't know. I know something ain't right, if he's trying to work with Bridgette
Natalie- clearly I'm going to be next
James- or me.
Natalie- you are part of the group, I'm not.
James- I'm just saying, if they are recruiting Bridgette. It's in Paulie's best interest to keep Bridgette, he wants her to do his dirty work. I'm going to find out some stuff. I'm going to have to restructure some ****.

Da
'Vonne and Bridgette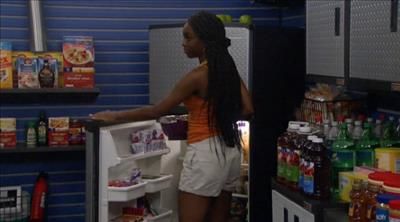 Da'Vonne-Okay chick... what's Plan B?
Bridgette- What's Plan B? ... I don't know yet. I'm trying to figure that out ... I feel kind of ****ed right now




Da'Vonne- Try something. Dont just give up.
Bridgette- I'm not. My mind is racing


James and Paulie




James- who is going this week? Day? Back Door?
Paulie- yeah Day




James- she has no idea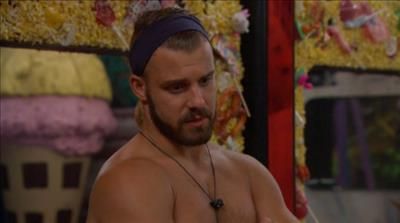 Paulie- no, she has no idea. I was down to work with her, but she mentioned my name...
The drama continues on the Live Feeds...

Ready to try a Free Trial?
CLICK HERE

or on any of the live feed banners you see here to get signed up and help support this website at the very same time.

Watching the Live Feeds not for you?

Like what we do here?

Like the Live Feed Updates?
Like the Live Feed Discussion?

Another great way to support this website is by making a donation via our PayPal link. It's safe, easy and secure to use. We appreciate any support!





Follow us on Twitter -

https://twitter.com/BB_Updates

Join in on a discussion in our forums and check out our Live Feed Updates

As always, thanks for reading!

~ Lexie