After the Power of Veto Ceremony the drama in the Big Brother 17 house continued. The back door swung wide for one Big Brother house guest and they are not happy! Click "see more" below for a sneak peek inside the Big Brother 17 house! Why not enhance your Big Brother experience by trying the
Live Feeds. This season they are ONLY $5.99 per month. You can t
ry them FREE for one week. Just click
HERE
to get started. This season, not only do you get the Big Brother 17 Live Feeds, you als

o
watch every episode of every Big Brother Season, along with other CBS shows like Survivor and more! And, New this season - Subscribers with a Roku device can access the Feeds this summer using the CBS All Access app from Roku.
You'll love watching all the drama play out right in front of you! And, it's a great way to help support all that we do here all summer long.


After Head of Household James Huling nominated Jace Agolli as the replacement nominee, Jace let the Live Feed viewers know exactly how he was feeling about the prospect of being back doored week one...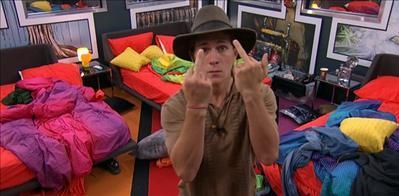 Later...

Jace talks to James in his HoH Room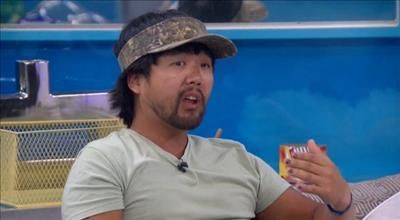 James- listen man, there were some things that were said to me and I'm not going to throw anyone under the bus

Jace- I tried to flip something on you? Who said that?

James- I'm not going to say ..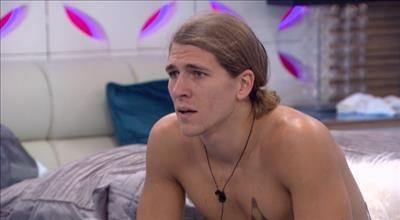 Jace- It's Audrey and it's bull****
James- well there were more than 2 people, it wasnt' just Aud... (rey) .. I.. umm.. I
Jace - I have had your back since Day 1.... why would I try to flip something on you? I'm very curious. And, why would you flip on me? I've had your back since Day 1 James .. I really want to know. I know it's difficult, but I really want to know.

James- I know.

Jace- I really want to know. why would you listen to these people, I've had your back since Day 1 bro, seriously.
James- I respect you as a person, but game wise I don't want to compete with you in the Battle of the Block, it's a stragetic move and that's what Big Brother is all about....
It's a game, strategic move, nothing personal.



Jace - You realize that you have a lot of liars around you, do you not?
James- I'm sure I do
Jace-
I wasn't one of them. You ****ed up. For real

James- well, if I did man, it's going to come back and bite me in the butt.
Jace - It really is... even if I don't stay... it's going to bite you in the as... there is no way you are going to win this game with these people around. There is absolutely no way. It sucks man.. thought you were an honest dude that I could trust.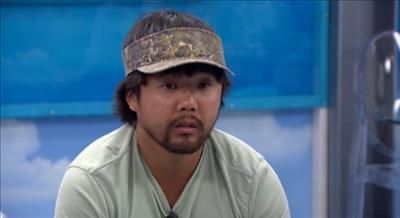 James- I'm sorry man...
Jace- You are not sorry at all. You are full of ****. You couldn't look me in the eye for last 48 hours and it sucks, I put my faith in you for nothing for absolutely nothing! okay?
James- right.. well I told you how I feel about the situation man.. I mean it is what is is and if the shoe was on the other foot, I would respect you for the game play..
Jace - you don't respect me for nothing James, if you did, this wouldn't have happened. You wouldn't have done this.
James- how's that?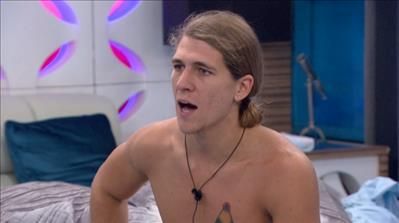 Jace- how can you sit here.. how can you form alliances with people, tell people this is who you want to work with and then just cut them out in the back, because people whispered some horse**** in your ear, because they were worried about themselves .. ? Seriously ...

James- it was more than one person and on different occasions...
and the only thing I can tell you right now is to try to rally up some votes ... as a game player...

Jace- I realize that James, I just wanted to come and talk to you and see where this came from and why .... w
hy would I pin anything against you when you have the total power over me? It doesnt make sense. I didn't do it... there's no way I would do that to you man ..
James - well it's done man.. and outside of the game... I hope we can be friends




Jace- There is absolutely no way. You are trying to embarrass me
and my family ...
James- It's not personal.

Jace- It is personal, James. It's very personal. You just **** on me in front of the whole house.
I actually am a man of my word, unlike yourself. I hope America sees that.
What does that say about your character James? What does that say to your daughter? How about the bracelet on your wrist? What would Jesus do? Jesus wouldn't go back on his ****ing word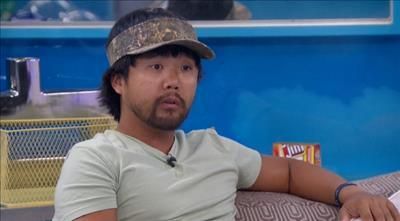 James - Bro, this is Big Brother. Do you realize what game this is?
Try the Live Feeds FREE for 1 week! CLICK HERE to catch all the drama inside the Big Brother 17 house. By clicking our link or on any of the Live Feed Banners you see on this website and signing up for the live feeds, you help support this website at the very same time.
​
Live Feeds not for you? Another great way to help support this website is by making a donation via our PayPal button. It's just over there on the right! We truly appreciate any support and would not be able to do this without you! Be sure to add your BBU Nickname in the note section so I can add your new donator button!
Join us on our Forums for great discussions and live feed updates, all summer long.

As always, thanks for reading ~~ Lexie
Follow us on Twitter -
https://twitter.com/BB_Updates
and Facebook -
https://www.facebook.com/bigbrotherupdates
Check out one of our favorite places on the net - -
SirLinksAlot.net