Big Brother 17 Audrey Middleton has been playing a dangerous game inside the Big Brother 17 house. She wasted no time in being the "Andy" of this season, she's every where, talking to every one, but is she playing too hard, too fast? Her name is certainly on the tip of everyone's tongue. Click "see more" below for a sneak peek at what Audrey's fellow house guests are saying about her game play today. Why not enhance your Big Brother experience by trying the
Live Feeds. This season they are ONLY $5.99 per month. You can t
ry them FREE for one week. Just click
HERE
to get started. This season, not only do you get the Big Brother 17 Live Feeds, you als

o
watch every episode of every Big Brother Season, along with other CBS shows like Survivor and more! And, New this season - Subscribers with a Roku device can access the Feeds this summer using the CBS All Access app from Roku.
You'll love watching all the drama play out right in front of you! And, it's a great way to help support all that we do here all summer long.
Jeff/Da'Vonne
Jeff- Audrey is a big problem. I see right through her bull****....every piece of drama that is attached to my name is cause of ****ing Audrey....our group is never going to be strong with her ****ing **** up
Da'Vonne – we've got to get her out.
Jeff- How??? .... James and Clay and everyone is so ****ing brainwashed by her. We're not doing the whole Amanda Zuckerman thing. We are going to make a stand and make sure it doesn't happen! Why is everyone blinded to this that she is playing all of us?
Da'Vonne - I've seen it since Day 2
Austin/Liz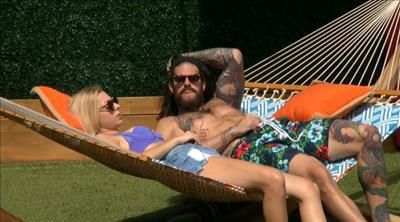 Austin - Why is Audrey running this ****ing game and everyone is ****ing afraid of her? I'm like what are you talking about, Audrey? **** off. Enough of your bull****. We need to bring Da ( Da'Vonne ) back.... I've been talking with Vanessa..... but I'm worried I'm losing Vanessa. Da is being thrown under the bus by Audrey.
Austin- Audrey is a chameleon. I have never seen anyone play like this. It is incredible
Austin - Audrey is so good at scaring everyone. She has no power. If I get HoH, she is ****ed. I am taking her out.... do not be scared of ****ing Audrey. If we win HoH...
Liz - She is going home.
Austin – I'm two steps away from saying **** this..... I'm coming after you (Audrey).... you're my target. She is lying to everyone!
Liz - Audrey is manipulating Clay... I don't think he has the ****ing backbone to think of this whole master plan
Austin - If I'm going out next week I'm taking her (Audrey) down with me!
Jace/Jeff
Jace – people have been in Austin's ear about you.
Jeff - probably same person has been in my ear about him
Jace - Audrey
Jeff – Yes
Austin/Liz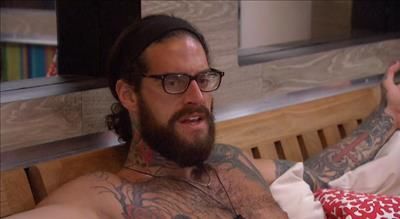 Austin- She ( Audrey ) talks to me and tells me that people are telling her that she can't trust me, then she says "but it's okay" .. we've talked and squashed this now and we're good, I trust you" … if people are coming to you and telling you that you can't trust me… then why would you trust me? I've never seen this on Big Brother before, she's like the chameleon player, she's changing faces every 10 seconds. If she does this to me again tomorrow, I'm going to tell her to **** off, I'm not playing ball, I might go home next week, if she wins HOH, but I don't care.

That's only a small portion of the "Audrey" talk today. What do you think has Audrey played it too hard or is her game play keeping everyone so off balance that they will fall and leave her the last one standing?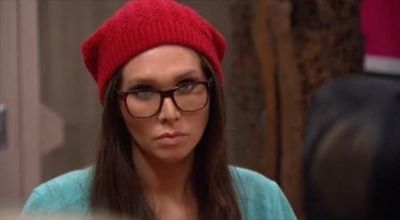 Watch all the drama unfold....
Try the Live Feeds FREE for 1 week! CLICK HERE to catch all the drama inside the Big Brother 17 house. By clicking our link or on any of the Live Feed Banners you see on this website and signing up for the live feeds, you help support this website at the very same time.
​
Live Feeds not for you? Another great way to help support this website is by making a donation via our PayPal button. It's just over there on the right! We truly appreciate any support and would not be able to do this without you! Be sure to add your BBU Nickname in the note section so I can add your new donator button!
Join us on our Forums for great discussions and live feed updates, all summer long.

As always, thanks for reading ~~ Lexie
Follow us on Twitter -
https://twitter.com/BB_Updates
and Facebook -
https://www.facebook.com/bigbrotherupdates
Check out one of our favorite places on the net - -
SirLinksAlot.net