Big Brother
James Huling and Natalie Negrotti where it all begins and where it all ends as a Live Eviction takes place tonight! Plus, watch the Endurance Head of Household Competition play out tonight on the Live Feeds at 10:00 PM ET! Don't have the live feeds? There's never going to be a better time that right now to sign up! Don't miss out on a
FREE ONE MONTH TRIAL
of All Access, using the Promo Code
FallAccess
. This promo code expires on 9/16/16, so don't delay, get signed up today and save money! In fact, if you sign up right now, you'll be able to watch tonight's Endurance Head of Household Competition, follow the Final 5 as the Big Brother 18 season winds down to the winner AND for less than 15 cents a day, you can watch the entire Big Brother Over The Top season, along with other exclusive content that CBS All Access brings to you. It's a great deal and a great way to help support all that we do here all Summer and now all Fall long! And, even though this new Big Brother Over The Top season is only on
CBS All Access
that doesn't mean that you have to sit in front of your computer all season long. Grab your remote, sit on your couch and stream your favorite CBS shows on your big screen, with streaming devices such as Chromecast, Apple TV, FireTV, Roku, and even XBox360.
Click HERE
to get signed up today and find out all that CBS All Access has to offer. Executive Producer Allison Grodner shares "with the unique streaming format, not only will viewers get to see
everything
play out live, including ceremonies and competitions, but the audience will also participate in the show like never before. Each week will offer unprecedented interactive opportunities that will have an immediate impact on the game." It's coming sooner than you think... sign up today!


Julie Chen - For the first time in Big Brother history, 3 duos make up the Final 6. Tonight, either James or Natalie will say goodbye to each other and head to the jury house.

We had a segment on James and Natalie arguing about "true colors" coming out.
James- I heard you threw me under the bus
Natalie- I never threw you under the bus... are you kidding me?
James - I don't know what your end game was with me.... but I pretty much sheltered you from this game the whole game. You got into a showmance with Victor, that didn't work out. You were flirting with Corey, that didn't work out..You started your fling with Paulie..... you kept it a secret
Natalie- I never had a fling with Paulie. That's disgusting. Who are you?
James- who are you?

James in the DR - I was genuinely willing to give my game up so that she could go further....this is not how you treat someone you care about
Up next, Jeff and Jordan and their baby on the way and a jury segment with Michelle....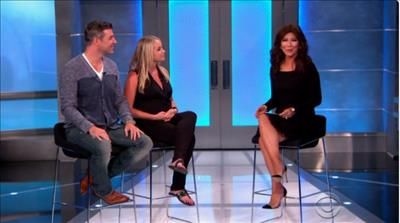 Jeff and Jordan are having a baby boy ( in 6 weeks ) for those that don't know, they planning on being married on September 24th, but got pregnant during their January trip to Mexico. Found out, went to the court house, got married and ... well now they are waiting for baby boy. ( they can't decide on a name, if it were a girl, they were going to name her Sailor )

Julie - Who is going to take it all?
Jordan - Victor
Jeff - Paul
In Jury ....

Zakiyah- I feel like the tension has gone down between me and Paulie. We are on speaking terms.



Da'Vonne- Zakiyah went right back to Paulie...

What did you say, girl?" Yes.... right back to him. Like a fly at a picnic...me and Bridgette no longer exist? Okay. Bye!


Big Meech arrives...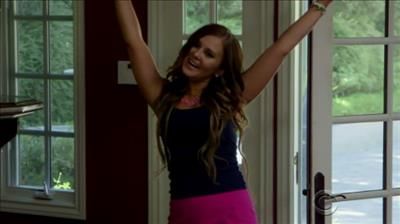 Michelle- I am devastated that I'm evicted...at the end of the day, I feel Nicole's choice was personal over strategic.
Da'Vonne- I'm definitely shocked that Nicole won the wall comp. I'm even more pissed that James threw it to her...




( Da'Vonne's face as she watched James dropped out of the HoH for Nicole )

Da'Vonne - Nicole is running this house and I am shocked. At first she was hiding behind all these boys....I might have a little beef with her, but she's doing her thing!

Michelle- ( about Nicole )

...
Slither your way to Final ... I hope she is here next week
Live Voting:

Paul - Natalie
Nicole- Natalie
Corey - Natalie

By a vote of 3/0 Natalie has been evicted from the Big Brother 18 House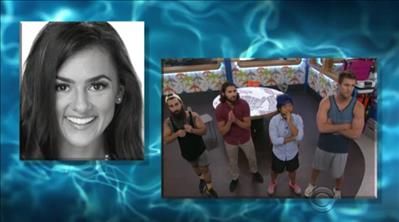 Julie calls Natalie out about throwing James under the bus...
Natalie denies ...
Julie read quotes from the Live Feeds...





Julie- you called James your soul mate, how real is this showmance?
Natalie - it's really real ... giggle .. giggle.. giggle... It's really real.. I care about him so much .. he's me in a guy version ...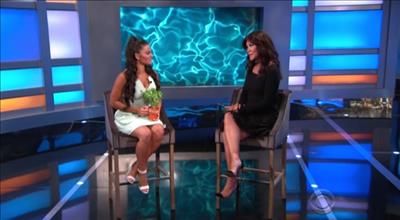 Julie- Is there a chance outside of the house?
Natalie- I'm not going to say yes... I'm not going to say no... there could be....


Julie - Up next.. who will SLIDE into Power?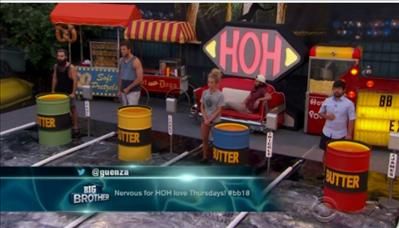 It's the "Slip and Slide" ... Endurance HoH Competition coming up ...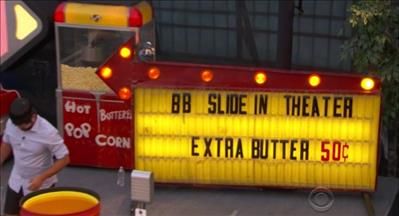 The House Guests will need to get 8 Gallons of Butter into their container... to be able to grab a "floating popcorn" to win Head of Household...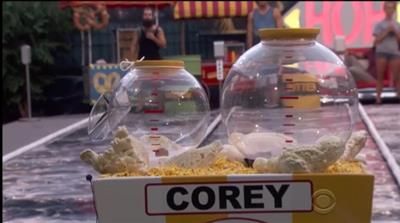 There is a second smaller container, that you can fill first, that will release a larger scoop, that choice is yours.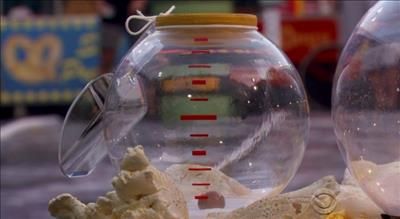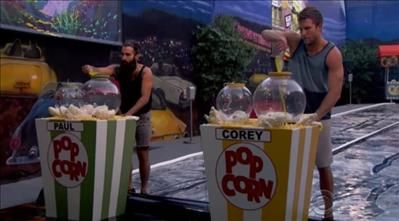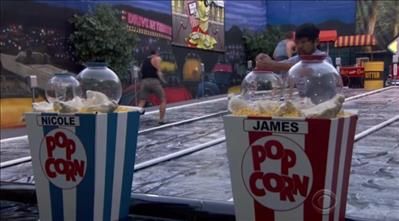 ENDURANCE Head of Household Competition will play out on the Live Feeds Tonight!

Get your FREE ONE MONTH TRIAL right now and be ready for ALL THE DRAMA!

Click HERE or on any of the CBS All Access banners you see here to get signed up and help support this website at the very same time.

Watching the Live Feeds not for you?

You can follow along with us in our LIVE FEED UPDATES HERE as we update the Endurance Head of Household Competition

Like what we do here?

Like the Live Feed Updates?
Like the Live Feed Discussion?

Another great way to support this website is by making a donation via our PayPal link. It's safe, easy and secure to use. We appreciate any support!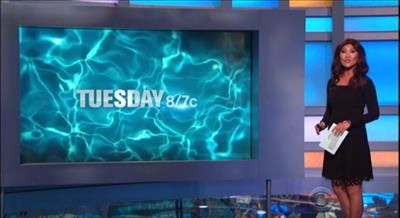 Tuesday - You'll watch the Power of Veto Competition, Eviction and a New Head of Household Competition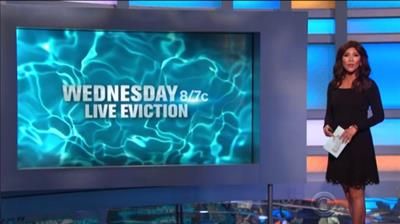 Wednesday - Another eviction ... leaving the Final 3 ....
Follow us on Twitter - https://twitter.com/BB_Updates

Join in on a discussion in our forums and check out our Live Feed Updates

As always, thanks for reading!

~ Lexie