CBS Big Brother 18 Live Eviction episode tonight including an look at an "explosive showdown" in the Big Brother Jury House. Why the drama? Was the Power of Veto used to save one of the nominees? Who was evicted? Keep reading or click "go to post" to find out! Don't miss out on a
FREE ONE MONTH TRIAL
of All Access, using the Promo Code
FallAccess
. This promo code expires on 9/16/16, so don't delay, get signed up today and save money! In fact, if you sign up right now, you'll be able to watch the end of Big Brother Season 18 and with the $5.99 option of All Access, you'll be able to continue to watch the entire new season for less than 15 cents a day, along with other exclusive content that CBS All Access brings to you. It's a great deal and a great way to help support all that we do here all Summer and now all Fall long! And, even though this new Big Brother Over The Top season is only on
CBS All Access
that doesn't mean that you have to sit in front of your computer all season long. Grab your remote, sit on your couch and stream your favorite CBS shows on your big screen, with streaming devices such as Chromecast, Apple TV, FireTV, Roku, and even XBox360.
Click HERE
to get signed up today and find out all that CBS All Access has to offer. Executive Producer Allison Grodner shares "with the unique streaming format, not only will viewers get to see
everything
play out live, including ceremonies and competitions, but the audience will also participate in the show like never before. Each week will offer unprecedented interactive opportunities that will have an immediate impact on the game." It's coming sooner than you think... sign up today!
Nicole and Corey face the threat of eviction tonight and there's drama in the jury house...



Julie with the Final 4....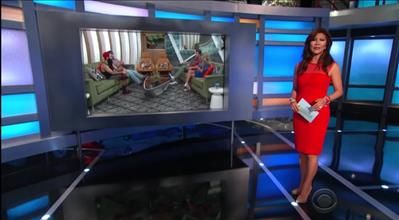 Paul in the DR ...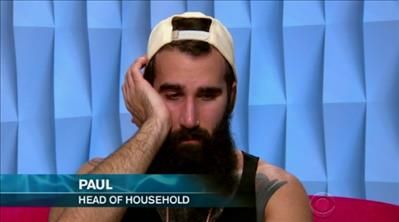 Paul - It's been such a wild season .. I'ave had it tough since Day 1... 6 times on the block, talking my way out of situations, to see it all play off like this is crazy...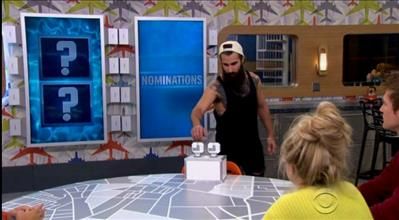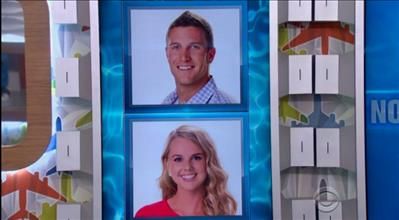 James - I haven't seen that face all season...
Nicole- dang it .. I wore my lucky sweater...
Julie- Coming up, we drop in on the most explosive jury house ever...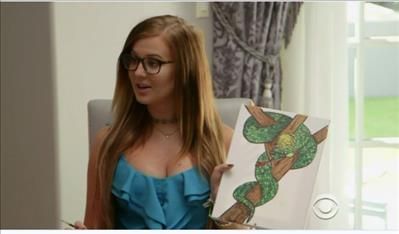 Michelle - It's a sna-cole!
Da'Vonne- You have Zakiyah and Paulie on one side, you have me and Bridgette on the other. Michelle is a breath of fresh air...

Natalie arrives in the jury house ...





Paulie- I'm 100% blown away that Natalie came walking through the doors. They were able to convince somebody to vote out a non-threat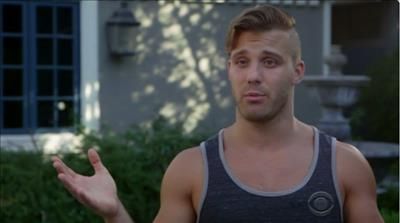 Natalie- I would have used the veto on James.
Michelle- Something that Paulie wouldn't do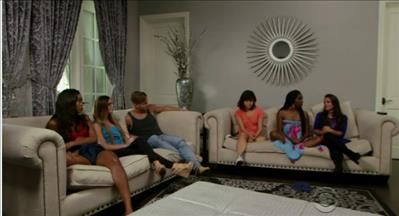 Paulie says he has Zakiyah's back in the jury house...

Then all hell breaks loose....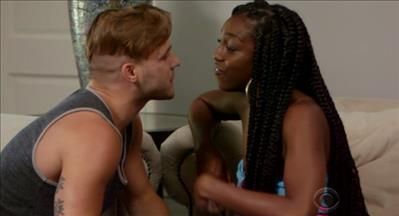 Da'Vonne- Paulie, you gotta be at least six feet to talk to me.... shut the hell u!! . Get the hell out of here. Short ass!

Paulie- You are so classless.
Da'Vonne- I am very classy.. you Paulie, are an arrogant asshole

Da'Vonne - I do know that you only talk down to women. I ain't heard you buck up to a man yet

Da'Vonne- I got some news for you. I ain't no punk... don't ever get it twisted.

Paulie- I will get it twisted, because you are a punk

Paulie- You actually are a classless little punk

Da'Vonne- don't ever get it twisted... cause ain't nobody afraid of you


Paulie brings up Da'Vonne's daughter....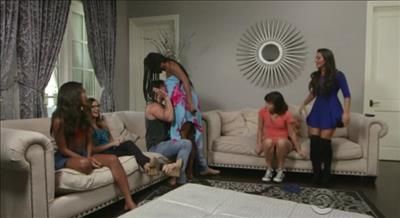 Then the flood gates of hell break ... as Da'Vonne tells Paulie to never mention her daughter again ...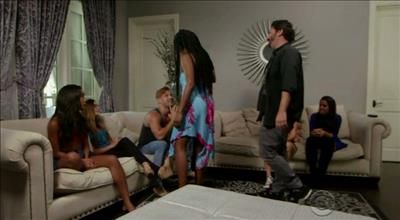 (even the camera man didn't know which way to turn ) ...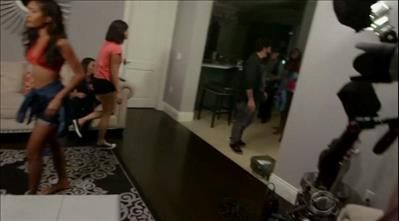 Da'Vonne - you can punk her (Zakiyah's) ass but you ain't punking me. Know that!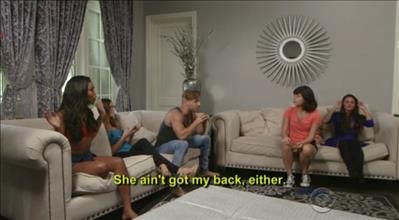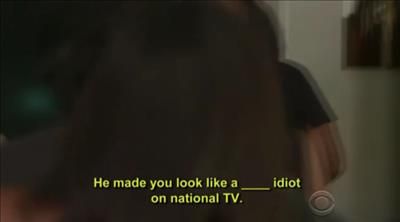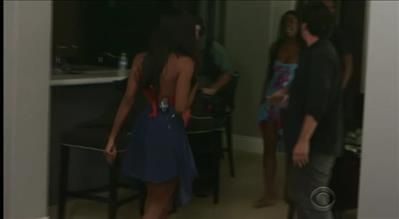 Da'Vonne to Zakiyah- THIS ( Paulie ) is who you lay with ???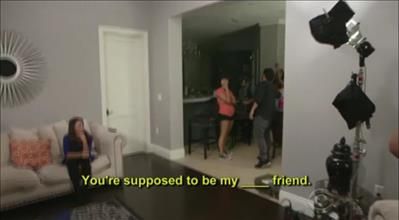 Bridgette to Zakiyah- I love you..., I think that you are beautiful. I think you deserve more than this. Paulie, you disgust me.

The next day....
Da'Vonne- I'm very disappointed in myself that I let Paulie pull me out of character. I don't deal with Paulie and Zakiyah
Paulie- I feel there is a little bit of tension. I get along with Zakiyah... and if everyone wants to distance themselves, not my problem

Bridgette- I don't want to see Victor
Michelle- I would like to see Victor and James go far.
Da'Vonne- I want Victor at the end
Victor arrives...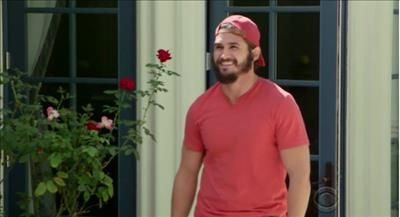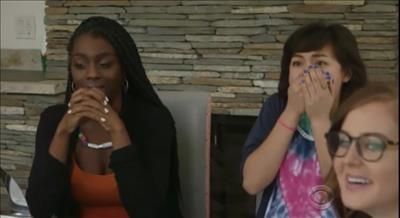 Victor- Third time is the charm.... they finally got me out of the house.. I have no regrets for me. I'm happy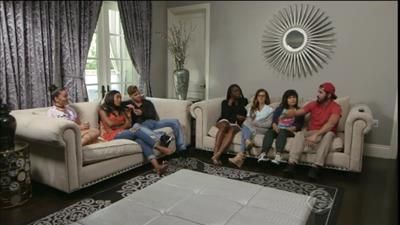 Victor- what I think Paul will try to do is link up with James and get Corey or Nicole out....




Victor tells the jury members that he's pulling for James and Paul for F2 ...

Paulie- James is playing an excellent social game. Nicole 100% has floated under the radar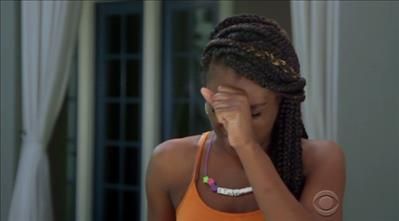 Da'Vonne- damn Nicole.. she's playing one hell of a game. I'm not a hater. Gotta give credit where credit is due

She says that she'll end up giving Nicole the money ...
Power of Veto Competition ...

James is out first ...


Nicole is out next...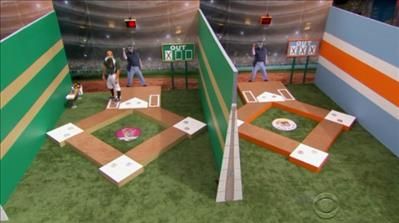 It's between Paul and Corey ...

And, as we reported last night ...

Paul win the Power of Veto!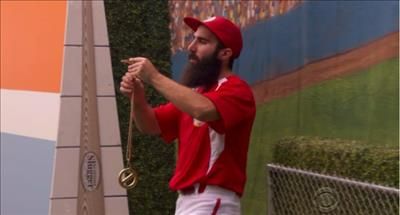 It's time for America's Vote....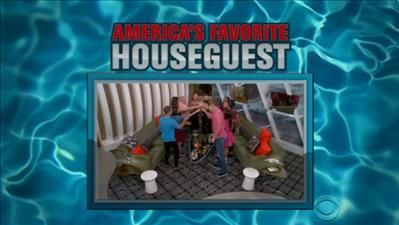 Vote NOW for your favorite house guest to win $25,000

Up next... The Power of Veto Ceremony LIVE...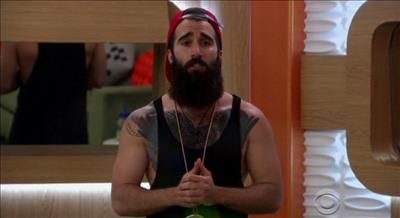 Paul did NOT use the Power of Veto ...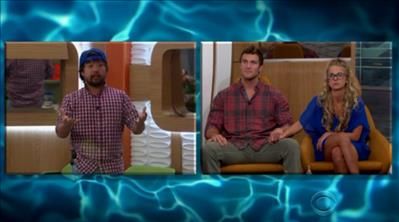 James cast the deciding vote... evicting Corey from the Big Brother House.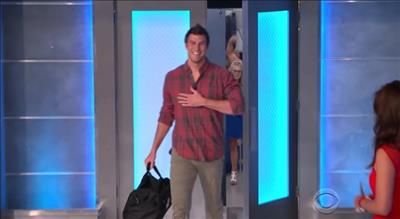 Paul, James and Nicole are the Final 3 ...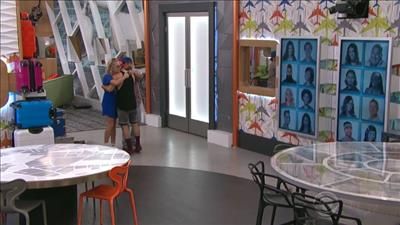 Corey tells Julie that he was a little surprised that James evicted him.... ( he knew )

Julie asks about "Nicorey" ... will the showmance continue outside the house ..

He says "it's possible" ...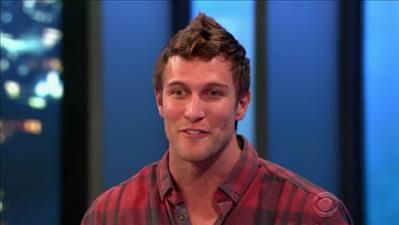 With Corey as the 8th member of the Jury House ....

Paul pops the cork on the champagne as he,
James and Nicole celebrate making it to the Final 3...




The first part of the three part Head of Household Competition will take place tonight on the Live Feeds...
Get your FREE ONE MONTH TRIAL right now and be ready for ALL THE DRAMA!

Click HERE or on any of the CBS All Access banners you see here to get signed up and help support this website at the very same time.

Watching the Live Feeds not for you?



You can check out all the updates in our

Live Feed Updates Forum HERE



Like what we do here?

Like the Live Feed Updates?
Like the Live Feed Discussion?

Another great way to support this website is by making a donation via our PayPal link. It's safe, easy and secure to use. We appreciate any support!

Follow us on Twitter - https://twitter.com/BB_Updates

Join in on a discussion in our forums and check out our Live Feed Updates

As always, thanks for reading!

~ Lexie