CBS Big Brother 18 Head of Household Part 2 Competition Results! Who won Part 2 of the 3 Part Head of Household Competition? Keep reading or click "go to post" to find out! Even though this new Big Brother Over The Top season is only on CBS All Access that doesn't mean that you have to sit in front of your computer all season long. Grab your remote, sit on your couch and stream your favorite CBS shows on your big screen, with streaming devices such as Chromecast, Apple TV, FireTV, Roku, and even XBox360. Click HERE to get signed up today and find out all that CBS All Access has to offer. Executive Producer Allison Grodner shares "with the unique streaming format, not only will viewers get to see everything play out live, including ceremonies and competitions, but the audience will also participate in the show like never before. Each week will offer unprecedented interactive opportunities that will have an immediate impact on the game." It's coming sooner than you think... sign up today!


Nicole won Part Two of the Three Part HoH Competition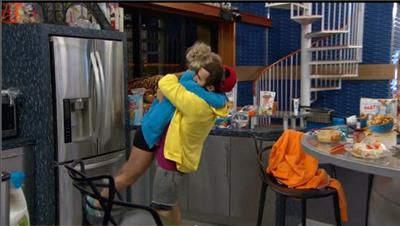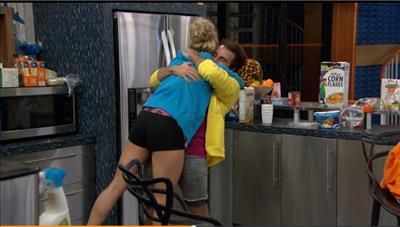 Paul and Nicole will face off LIVE on Wednesday for the Final HoH competition of the season.

The winner will pick who they want to take to the Final 2.


Nicole - smiling from ear to ear says- ouch, you're going to break my ribs!

Paul lets her go ...

Then...

Paul to Nicole- we won Big Brother!!

Nicole - I know, I know!





( James is in the DR )

Nicole to Paul- I think he legitimately tried on that one ...

Paul - I don't give a ****

Nicole- I know .. but I wanted to legitimately beat him

Paul - oh yeah you did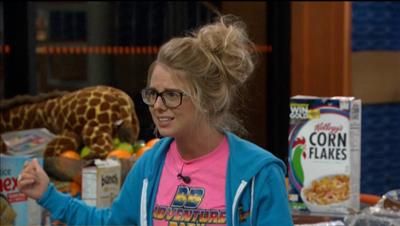 Nicole- he tried..... 19 minutes.. he tried.. that's good for him

Paul- yeah he tried hard as ****

Nicole - that's harder than the BB Comics and he got 35 minutes in the BB Comics

Paul- no he tried...

Nicole- he ( James ) is scared now, he has to be nice, he can't be ****y ...

Paul- dude, the whole time I was upstairs, I was like .. Nicole win this comp, Nicole win this comp, Nicole win this comp

Nicole laughs

Paul - I'm so proud of you ..

Nicole - thanks

Paul- I told you .. you were going to kill it ...

Nicole- I went in very confident.. I had to .. I had no other choice...

Paul- oh my God, Nicole... we're done .. we won

Nicole- I know.. I can just chill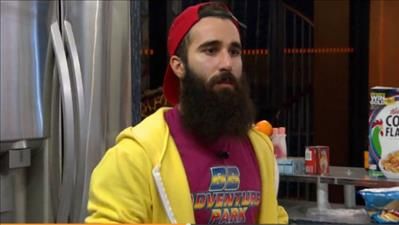 Paul- I'm telling you there's nothing in the world any body can say .. I'm taking you to the Final 2...

Nicole- yeah, that's how I feel too






Nicole- it's going to be funny to see .. how ****y he's been ... but I'm going to tell him I'm not taking him though ...

Paul laughs..

Nicole- if he asks...


Nicole- I'm just happy he tried.. I didn't want him to throw that to me.. and he didn't ...

Paul- he tried in the first comp and he tried in this one...

Nicole- he'll pretend he didn't .. ( try )


Catch up in our Live Feed Updates Forum Here ...

The rest of the drama continues on the Live Feeds....

Ready to get signed up?

Click HERE or on any of the CBS All Access banners you see here to get signed up and help support this website at the very same time.

Watching the Live Feeds not for you?

Like what we do here?

Like the Live Feed Updates?
Like the Live Feed Discussion?

Another great way to support this website is by making a donation via our PayPal link. It's safe, easy and secure to use. We appreciate any support!

Follow us on Twitter - https://twitter.com/BB_Updates

Join in on a discussion in our forums and check out our Live Feed Updates

As always, thanks for reading!

~ Lexie