CBS Big Brother 18 Finale Live Tonight! Who is the winner of Big Brother 18? How did the jury members votes fall? Which house guest won America's Favorite? Keep reading or click "go to post" to find out all that and more! Don't forget Big Brother Over The Top premiere in just one week on Wednesday, September 28th! Get ready with
CBS All Access
, it's the only way you can watch the #BBOTT season BUT that doesn't mean that you have to sit in front of your computer all season long. Grab your remote, sit on your couch and stream your favorite CBS shows on your big screen, with streaming devices such as Chromecast, Apple TV, FireTV, Roku, and even XBox360.
Click HERE
to get signed up today and find out all that CBS All Access has to offer. Executive Producer Allison Grodner shares "with the unique streaming format, not only will viewers get to see
everything
play out live, including ceremonies and competitions, but the audience will also participate in the show like never before. Each week will offer unprecedented interactive opportunities that will have an immediate impact on the game." It's coming sooner than you think... sign up today!
Here we go!!
If you would like to join in on a LIVE Survivor Discussion... please join us
HERE
Why not play the BBU Survivor Fantasy Game, check it out
HERE
You can also join a LIVE Big Brother 18 Discussion
HERE
HoH Part One Winner...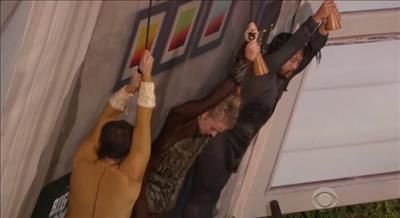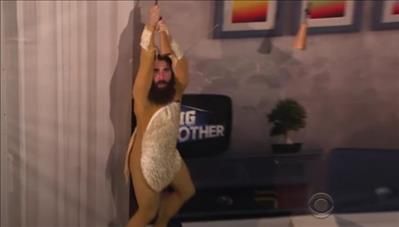 Paul!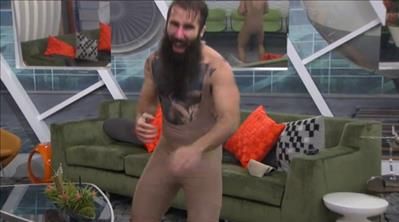 HoH Part Two Winner...
Nicole!
Nicole finished this competition in 7 minutes 24 seconds vs. James 19 minutes and 6 seconds
Corey arrives to the Jury Round Table...
Natalie, Michelle, Bridgette and Zakiyah all talk about how great James' game has been
Corey and Victor do not agree, with Corey saying James has been checked out.
Zakiyah says Paul played a great social game.
Corey says Paul had Victor as a shield
Victor raves about Paul
Da'Vonne says Paul the player is phenomenal .. but Paul the person is a different story.
Natalie and Michelle say that "Paul is mean"
Natalie - at the end of the day Paul has played a great game but the words that come out of his mouth are unforgivable.
Natalie - I respect Nicole's game 100%
Michelle- ( about Nicole ) no comment... come back to me...
Paulie- Nicole not only kept herself safe but she kept the other person closest to her safe as well
Natalie- She (Nicole) sent home Jozea. I'm sorry but even Mr Jenkins could have taken out Jozea
Bridgette - Where Nicole's game fails is that a lot of girls coming into jury are bitter
Da'Vonne- Nicole lined herself up with men to protect her and to guard her cause she learned her lesson from last time
Michelle- I don't think that Nicole played a better game that Paul or James did
Shocking News... Michelle is crying...
The fans get to vote either Jason or Jozea into the Big Brother Over The Top House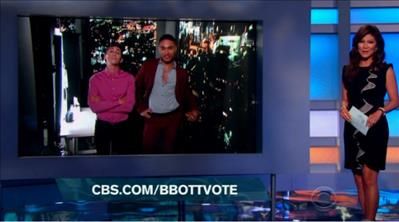 CBS Big Brother Over The Top premieres one week from tonight! We'll be talking about it HERE, stop by and join us!
Time for Final Round of the HoH Competition of the summer!





Round 1 - Both Nicole and Paul get a point
Round 2 - Both wrong - neither get a point
Round 3- Neither gets the point.
Round 4 - Paul gets the point and leads by 1 point ..
Round 5 - No points for either
Round 6- Paul gets a point. Paul leads by 2 points
Round 7 - Nicole gets a point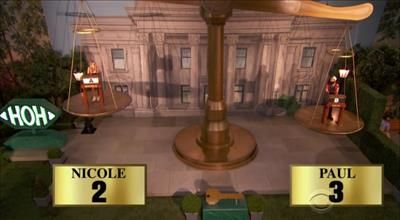 Round 8 - Both get a point
Paul wins the Final HoH Competition




Paul votes to evict James ...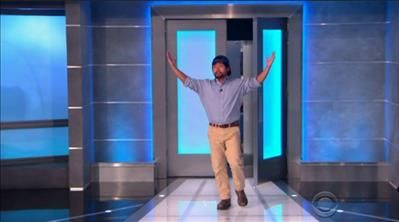 James becomes the 9th member of the Big Brother 18 Jury ...

Paul and Nicole are the Final 2



Julie Chen to James - are you surprised you made it far without doing much in the game?
James- not really.... I took a lot of advice from the greatest players
It's time for the Jury to ask 3 questions to Nicole and Paul ...


Natalie to Paul- ( she talks about how he's crude/rude and asks - Why should I give you my vote when you didn't give me respect?




Paul says he's loud/crazy, can't hide his personality/craziness and has nothing but love for them

Michelle's question for Nicole is that the jury is having a hard time pinpointing her biggest move to deserve winning the $500,000... what was it?

Nicole says her best move was convincing Natalie to nominate two of her own allies in Paul and Victor and then with Michelle as Co-HoH...

Corey to Paul- some of the jury members think you are a great strategist but I don't see it.... he asks how?

Paul - how? 6 times on the block and only 2 votes to evict... always putting bigger targets in the house .. I'll take that ...

Victor to Nicole - he says she aligned with a lot of the guys, him included, was it strategy or was she just riding their coat-tails?

Nicole- whose coat-tails?

Victor- ours.. the guys..

Nicole- oh .... obviously I worked with a lot of you guys but I definitely think that I was the brains behind a lot of it.. and I just sat back and let a lot of it happen...

Zakiyah to Paul- why do you deserve to win?

Paul- no offense Nicole, other Vets... but this is my first time playing this game and I can honestly say I worked my ass off

Paulie to Nicole- Why do you deserve to win?

Nicole- I gave 100% 1000% of the time. I was constantly working day in, day out ... coming in as a vet, you guys knew my whole game. I feel like I had nothing to hide

James to Paul - were you ever planning on honoring that Final 2?
Paul- Nicole relayed everything back to me but you did not






Paul and Nicole give their final speeches...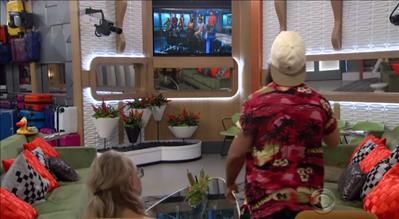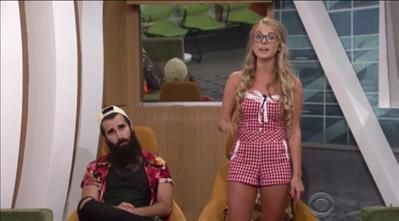 It's time to Vote...

Da'Vonne is up first, followed by Zakiyah, then Bridgette.

Paulie is next... very hard decision, both played an excellent game, one on the block so many times, one escaped the block many times, will give my vote to the person that I think played the best game...

Michelle votes, talks about being a super fan, hard decision between them...

Natalie - congrats .. both kicked butt, proud of both ...

Victor - probably thinking I might be coming back in the house any second ( everyone laughs ) .. sitting ducks for life!
Corey- Nicole looking good!
Paul- thanks bro!
Corey- love you both, both played great game.

James - just seen y'all... lots of emotions going one, both played a great game, proud of both .....

Votes are locked...




Julie reveals votes... need at least 5 votes to win

James votes Paul
Corey votes Nicole
Victor votes Paul
Natalie votes Nicole
Michelle- Paul
Paulie- Nicole
Bridgette- Paul
Zakiyah- Nicole

It's all tied up with Da'Vonne vote coming up to break the tie...

Da'vonne - Nicole


Nicole wins Big Brother 18
Julie Chen - First time ever.. a woman has won the game against a man in the Final 2





Top Three for America's Favorite - Victor, Natalie and James ..

And..the winner of America's Favorite and $25,000 is ...
VICTOR!!!!


Thanks to all of you who joined us for this season. We will be covering Big Brother Over The Top ... stay with us right here at BBU!!!
Big Brother Over the Top is ONLY accessible on CBS All Access...

Ready to get signed up?

Click HERE or on any of the CBS All Access banners you see here to get signed up and help support this website at the very same time.

Watching the Live Feeds not for you?

Like what we do here?

Like the Live Feed Updates?
Like the Live Feed Discussion?

Another great way to support this website is by making a donation via our PayPal link. It's safe, easy and secure to use. We appreciate any support!

Follow us on Twitter - https://twitter.com/BB_Updates

Join in on a discussion in our forums and check out our Live Feed Updates

As always, thanks for reading!

~ Lexie