CBS Big Brother 19 Christmas Abbott injured her foot this morning when she was outside with Jason Dent. She immediately told Jason "it's broken". As the live feeds rolled, Jason went for help as Christmas lay on the ground waiting for production to come to her aid. What happened and will she return? Click "go to post" below for more information. The Big Brother 19 feeds are heating up in more ways than one! Grab your FREE one week trial of the Big Brother
Live Feeds
with CBS All Access today! You can help support BBU by subscribing to the Live Feeds by clicking on any of the Live Feed Banners. CBS All Access subscribers can also watch thousands of episodes of CBS shows on demand, get new episodes of hit shows on demand the next day in the CBS App, and stream their local CBS channel live*. CBS All Access is available anytime, anywhere across devices and streaming platforms.
CLICK HERE
to get signed up today for a FREE 1 week trial of the Live Feeds!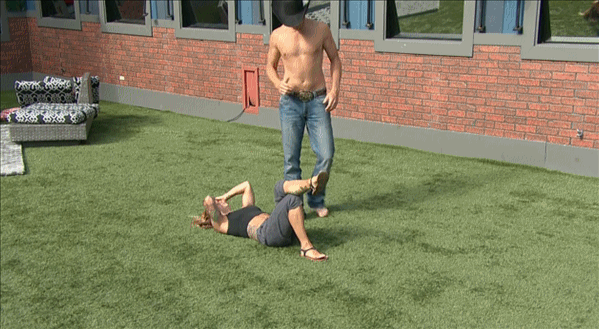 Christmas- ****.. **** me... tell them...tell them..t.ell them. Go! Tell them I broke my ****ing foot!
Jason starts to run inside, turns back says = do you want me to carry you in there?
Christmas- no... just leave me.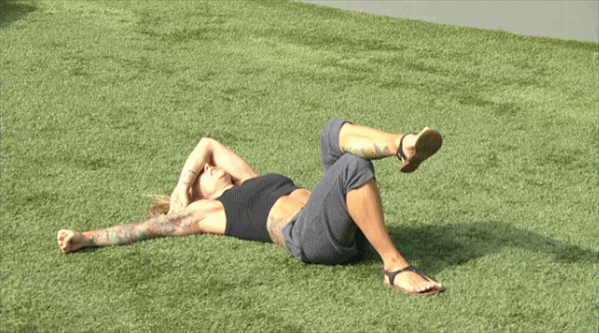 After waiting and waiting ... she says ...
Christmas - production, I seriously broke my foot. I feel the blood swelling.... I feel it ... please, please, please ... ****ing come get me something fast!!!!
Christmas- ****.. **** me... mother****er...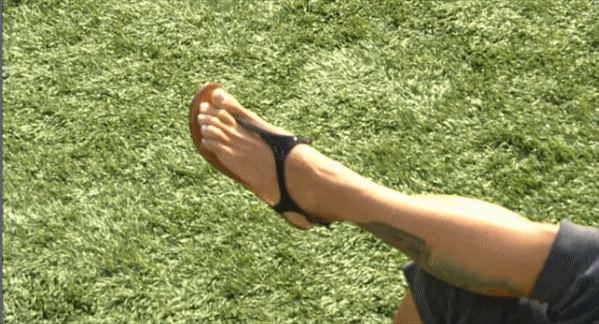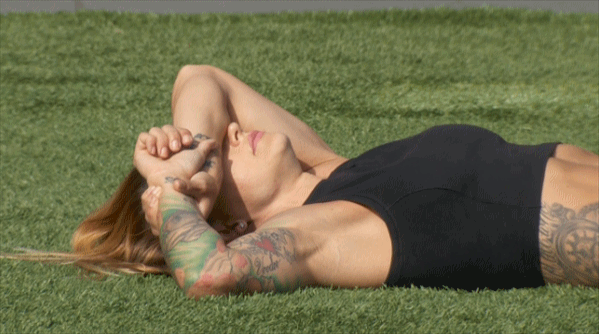 8:51 AM BBT
Christmas- Hey guys? Hey guys!? Somebody Please!
At that point is when the feeds went to FISH then to CATS
At 9:36 AM BBT feeds are back with no sign of Christmas ...
9:48AM BBT
Jason- Did it break?
Cody- It was poking out of the bottom of her foot,...that's for sure
Cody - Matt and I carried Christmas into the Diary Room.
Jason - how did you get out there?
Cody- the door was open.
Jason - so the door rolled up and she was still laying on the grass?
Cody- yeah I came down and I saw Matt out there...
9:53 AM BBT
Jason explains what happened...
Jason- We were dancing and she (Christmas) was on my back. I was running around and I slipped on the grass.
The speculation begins as to whether Cody will have to make another nomination if Christmas doesn't return.
Jillian- This is crazy. Everyone that goes on the block with me, they disappear!
Talk about "curses"....
The drama continues on the Live Feeds!
We'll update you right here as we wait for news on Christmas ...
Grab your FREE TRIAL and watch all the drama unfold right before your eyes!
If you click on the
links right here at BBU
you get a
1-week free trial
- After the free trial, CBS ALL ACCESS will cost $5.99 / month.
Signing up for the Live Feeds not for you right now?
Like what we do here?
Like the Discussions and like having a great place to call your home away from home for the BB Summer?
A great way to support this website is by making a donation via our PayPal link. It's safe, easy and secure to use. We appreciate any support!
Join in on a discussion in our
forums
Check out our
LIVE FEED UPDATES HERE
And, don't forget to follow us on Twitter -
https://twitter.com/BB_Updates
As always, thanks for reading!
~ Lexie