Big Brother 17 Austin Matelson said it best the other night when he told Liz Nolan ( or was it Julia) that he felt like Audrey Middeton had been in the house 6 months playing the game and everyone else was trying to catch up. In fact, it was just last night that Austin and Jeff Weldon joined together in hopes of taking Audrey out next week. But, that was last night and as we like to say in the Big Brother world "things have changed on a dime". Click "see more" below for a sneak peek inside the Big Brother 17 house to find out what plan is in place that could "could" flip the Big Brother 17 house upside down. You can watch all the drama play out live or use the "Flashback" function to watch what you missed. Why not enhance your Big Brother experience by trying the
Live Feeds. This season they are ONLY $5.99 per month. You can t
ry them FREE for one week. Just click
HERE
to get started. This season, not only do you get the Big Brother 17 Live Feeds, you als

o
watch every episode of every Big Brother Season, along with other CBS shows like Survivor and more! And, New this season - Subscribers with a Roku device can access the Feeds this summer using the CBS All Access app from Roku.
You'll love watching all the drama play out right in front of you! And, it's a great way to help support all that we do here all summer long.
Like I said, last night Austin and Jeff decided to "just drop everything and start over" in order to ban together with the rest of the house to get Audrey out next.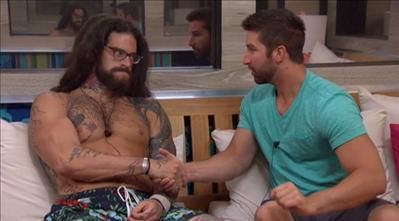 But... things have certainly changed and now it's not Audrey that is Austin's target. It's Jackie, by default.
After Da'Vonne rallied the troops and stormed Audrey's game earlier this afternoon ( if you missed that article you can Click HERE to read it ) there's been a change of plans.
Austin is doing some rallying of his own, to bring the "outsiders" together, Becky, Steve, Johnny Mac, Liz. Vanessa and Audrey ( yes Audrey ) together to keep Jace in the game and turn the tables on the others, which Clay and Shelli find themselves in the middle of, along with Meg, James, Jackie, Jason, Da'Vonne and originally Audrey.


Austin - We can do the ultimate flip if we get all the free agents together.... we only need Audrey.

Jace- I'm taking control of this house this week and I'm going to win HOH .. and then they are ****ed.
Austin/Audrey


Audrey tells Austin about the alliance of 8 ...
Austin- - you need to talk to Vanessa and Jace and have good convos with them.. and you will see who are the straight shooters in this house...

Audrey- what can Jace do?

Austin- the plan would require you ... You are now the free agent vote.

Audrey- ohhhh...

Austin- yes

Audrey- I'm down ...

Austin- just remember who came to you ...and this can't get back to the 8... if it does ... we both are ****ed
Audrey promises him her loyalty ...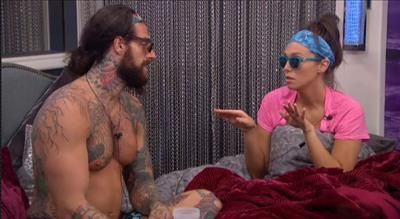 Audrey to Austin- I will never nominate you, never back door you, and any time you need the veto, you are the one person, to give me an opportunity and I can never repay you.
Austin- okay, that's all you have to say.



Jace/Austin in the Storage Room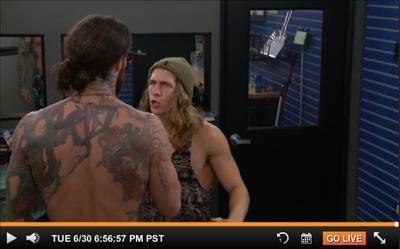 Austin- Vanessa is setting it up ...
Jace – you think they're buying it?
Austin- I think so
Jace- I'm a good liar
Austin-yeah and Clay is back peddling so hard because Audrey blew up his game to me...
Jace- how do we get Becky, how do we get Steve, how do we get Johnny Mac?
Austin- we bring them all in ...and tell them ... They ( the 8 ) are all together and if we don't ****ing do this... we are all going down one by one...

They celebrate the thought of pulling off their plan....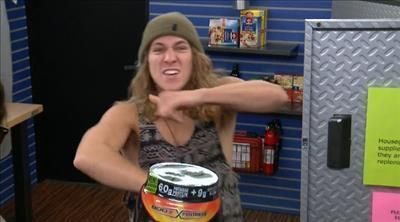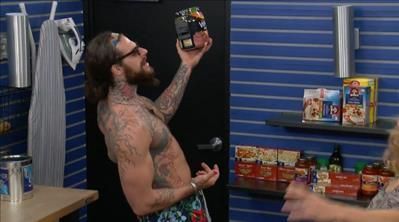 But the others are working on "the outsiders" ... well at least Becky and Johnny Mac.... and Austin and Jace's "secret plan" isn't so secret ...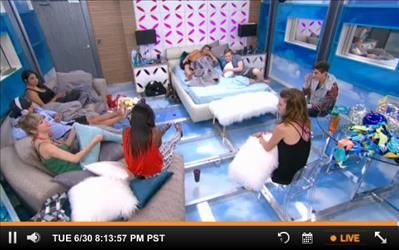 Will Austin and Jace be able to pull off the flip and save Jace?
UPDATE - -
Let's hope not ... after the way that Jace is treating Steve...

Flashback to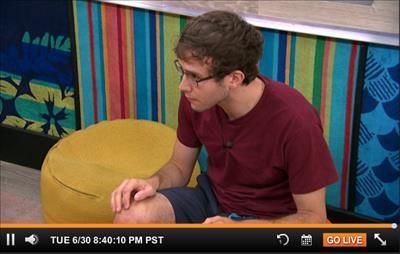 Jace is OVER THE TOP in his hateful talk to Steve.
Jace to Steve - These people make fun of you every time you walk out of the room. You are a giant joke to them
Jace to Steve- You want America to think you are a *****? How did you get manipulated? I thought you were smart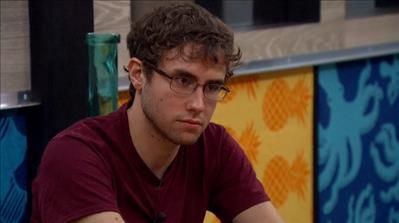 Steve- I'm sorry that I hurt you

Jace- No you are not. No you are not Steve.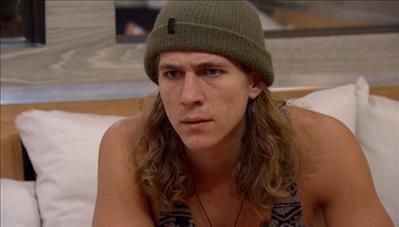 Jace - Want to know what everybody calls you behind your back? Geek Squad McGee. Even heard a couple of them call you four eyes. Do you want to save yourself or do you want to go down as the biggest idiot Big Brother has ever seen?


Steve - I'm sorry if I hurt you. That was never my intention
Jace - You are lying and you are not very good at it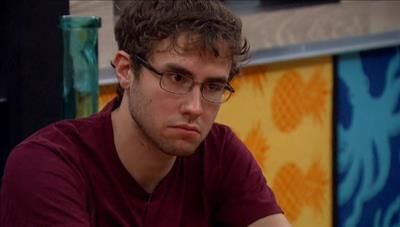 Steve - What would you like from me?
Jace - At this moment I'd like you to not do anything. I need to see if I can trust you
Can you make a commitment to me that you are going to keep your mouth shut about this?

Steve - Yes

​Jace makes him shake his hand and then dismisses him out the door.

( that was only a small portion of the conversation that played out tonight with Jace and Steve)
The drama continues...
Try the Live Feeds FREE for 1 week! CLICK HERE to catch all the drama inside the Big Brother 17 house. By clicking our link or on any of the Live Feed Banners you see on this website and signing up for the live feeds, you help support this website at the very same time.
​
Live Feeds not for you? Another great way to help support this website is by making a donation via our PayPal button. It's just over there on the right! We truly appreciate any support and would not be able to do this without you! Be sure to add your BBU Nickname in the note section so I can add your new donator button!
Join us on our Forums for great discussions and live feed updates, all summer long.

As always, thanks for reading ~~ Lexie
Follow us on Twitter -
https://twitter.com/BB_Updates
and Facebook -
https://www.facebook.com/bigbrotherupdates
Check out one of our favorite places on the net - -
SirLinksAlot.net