CBS Big Brother 19 houseguests Paul Abrahamian, Christmas Abbott and Josh Martinez are the Final 3 players in the game. Whose game it it to win or to lose? Who will take who to the Final 2? What plans are they making for each other? Keep reading or click "go to post" to for a inside look into their thought process, as we make our way to the season finale, where the winner of Big Brother 19 will be crowned. Did you enjoy your time here at Big Brother Updates this season. A great way to support this website is by making a donation via our PayPal link. It's safe, easy and secure to use. We appreciate any support! And, it's never too late grab your FREE TRIAL of the Live Feeds and use the FLASHBACK feature to watch all the drama you missed inside the Big Brother 19 house! Click
HERE
to start watching right now! It's a great way to help support this website and get a look inside all the crazy drama that the Big Brother 19 house guests bring. Once signed up you can not only watch the Live Feeds, you also gain access to thousands of episodes of CBS shows on demand, get new episodes of hit shows on demand the next day with the CBS App, and stream their local CBS channel live! We appreciate any support
Grab your
FREE TRIAL
and get ready for the drama ....
Signing up for CBS ALL ACCESS not for you right now?
Like what we do here?
Like the Discussions?
Like out Live Feed Updates?
Like having a great place to call your home away from home for the BB Summer or maybe even for the upcoming Winter Edition of Celebrity Big Brother?
A great way to support this website is by making a donation via our PayPal link. It's safe, easy and secure to use. We appreciate any support!
Could Josh actually make a move to win this game, by taking out Paul?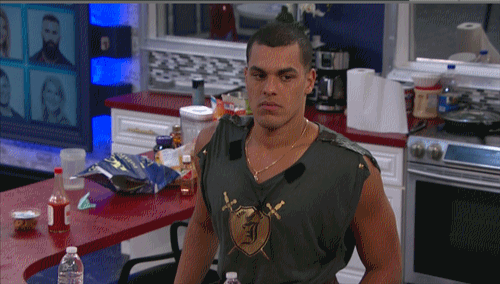 Is there any way that Paul can win over the jury?
Is there any scenario where Christmas can win... does she want to?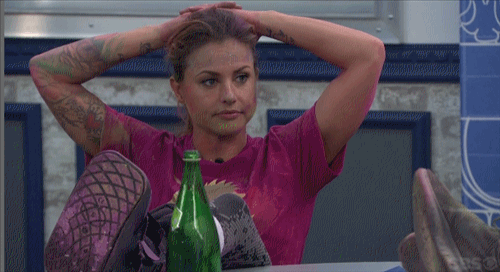 Take a look at what Josh, Christmas and Paul are thinking about moves they can make to win or not win the game we all love to love and love to hate....
9/15 6:10 PM BBT
Josh - When it comes down to the decision, I really don't know what I'm going to do. I don't know if I'm going to take Christmas or if I'm going to take Paul. I have no idea because I don't know if people are going to look at Paul with distaste and be like, he's already played the game and he kinda played everyone and be a bit bitter. Or people are going to look at him like he played the hell out of all of his and give him the check.
But with Christmas, she hasn't really pissed people off and she's made it this far, you know and she's been straight forward and played a clean game. I've cursed out half the Jury. I got in to it with half the Jury. I literally blew up everybody's game, blew up Elena's game, blew up Mark's game, got into it with Cody, every other day, blew up Kevin's game, took at shot at Alex, was in cahoots to get Jason out, voted Jason out, didn't use the Veto on Raven, so I don't know ...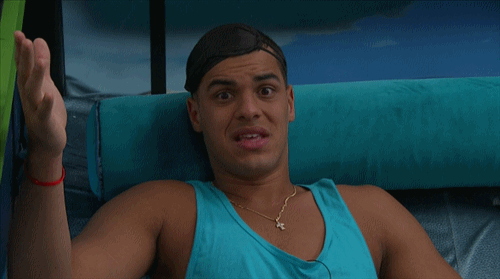 Josh - I think I have a better chance at winning this game against Paul in Final 2 because people are going to be equally pissed off at both of us. I've been thinking about that since last week.
As with Christmas, she had a good relationship with Elena, she left off in good terms with Mark. Kevin and her were good, Alex and her were good. Jason is going to feel guilty, just like Paul said, he's going to feel guitly, but not only that, he's going to respect her move, because she got him out, his ego is going to be like "oh she got me out" she got out a big game player, she's going to you know, boost his ego, he's going to vote for her. Raven is going to vote for her, Matt's going to vote for her. I'm bascially going to lose to Christmas.
So, I don't know. I think it's going to come down to that split second and I'm going to have to choose. I think if I make the big move and get Paul out, people will be like ....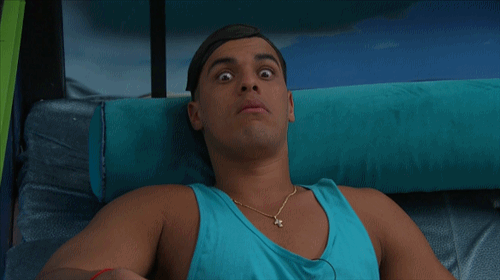 Josh- That would be the vote move, like Steve taking out Vanessa. That would be the one move that would bring my game full circle, but I don't know.... I don't know what jury is thinking, I guess we just have to wait and see. I love them both, but I am playing for my family. I really have to focus on what is the best move for me to win this game. Christmas would vote for me, I would have Alex, Jason, Matt, Raven and Christmas, that's all I need to win.. 5 votes....
Josh- So, I don't know... I think it is best for my game to sit next to Paul in Final 2.
9/18 - 12:34 AM BBT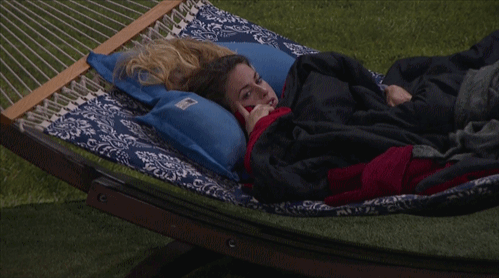 Christmas- I don't know if I should talk to both of them separately and tell them to bring the other person to Final 2 and I'll just take third. Take a knee....I feel like... I honestly don't think anyone else would have stayed with a broken foot. So, does that make me exceptional or does that make me the girl that got carried through because she has a broken foot? I'm just having a hard time deciphering that right now, especially with that last (HoH ) performance.
And Paul?
Unless something drastic changes, he's taking Josh to the Final 2 with him... and he's been busy practicing his Final 2 speech over and over and over again.
As he practices, he changes up the conception of certain verses and phrases, but for the most part, he's what he's planning on saying come Wednesday night... ( if he's actually at he end with Josh ) ...
9/18 5:30 PM BBT ...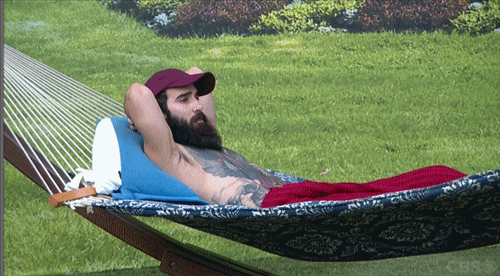 Paul- Houseguests, I know that at some point, each one of you either thought of, wanted to, or tried to get me out of this game. And, it wasn't necessarily because of something that I did... but it was because of who I was, that unleashed punishment upon the house, the only returning vet of the season and the most obvious target throughout the entire game. From the second that I walked through those doors, I was immediately placed at a disadvantage because I was the odd man out. And, instantly I was forced to play a completely different game than all of you. I knew that I had no time to waste, so I started playing immediately.
First, I omitted certain people from the Friendship bracelets, because everyone knew how I played and who I was. So, I need certainly individuals to show their skills, capabilities and weaknesses. Of course, I didn't want the first HoH, I already had enough enemies in the house, so I needed someone else to take power, and start creating enemies for themselves, which is exactly what they did. sorry Cody.
After that, my HoH win was seemingly perfect, I set the example of always having a house target, and having the numbers to set a goal, After that, everyone pretty much asked for my advice, which means that I pretty much controlled every single HoH from that point forward. The two HoH's that I didn't control, I controlled the outcome. I was the one that flipped the house to keep Christmas and I was the one to flip the house to keep Josh.
After surviving the first double eviction, I knew that the pool for the house target, started to shrink. So, I needed to change up my strategy , and I did. I perfectly positioned myself between three pairs, Jalex, Joshmas and Maven. I knew, at that point, I didn't have to win anything. Instead, I had certain people win, and then all the pairs started to take shots at one another, instead of obviously taking a shot at me. So, I jumped from one side to one side, avoiding the fire, and getting myself to the top, with the final remaining pair, which was Josh and Christmas.
From that point on, I knew I had to win myself to the end and I did. I won the most important HoH, which secured my spot in the Final 3 and I won the most important Veto, which secured who came to the Final 3 with me. And, then I won Part 1 and Part 3 of the Final HoH, which secured my spot right here.. and again it was me who chose who came with me.
Tallying me up with 10 competition wins. And, every single time I won HoH, I also won the Veto that came with it, which means, when I was in Power, I was in FULL control of my week. I worked my ass off day after day in this game, not only as the biggest threat, not only as the most obvious target.
I made a lot of decisions that no one wanted to make and I carried a whole lot of weight in this game. But, I still fought myself to this point right here, without even touching the block, one single time. And, that's not with luck, and that's not with Friendship, that's by playing the hell of Big Brother, which is exactly what I came back here to do.
Thank You.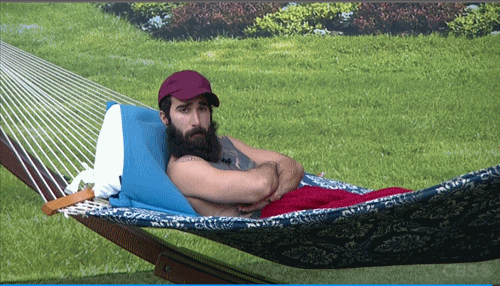 So, what do you think?
What decision can win or lose this game?
You are in the Big Brother Jury, who do you vote for?
Yes, you have to vote...
Would Paul's speech sway you one way or another?
If Josh takes out Paul, does he automatically win, despite his rocky relationships with the jury members?
I'll actually open up the comment section below.. or you can join in on a discussion in our
forums
If you are not a registered member of BBU, we invite you to register and join us.
Check out our
Live Feed Updates
And, don't forget to follow us on Twitter -
https://twitter.com/BB_Updates
As always, thanks for reading!
Lexie