CBS Celebrity Big Brother LIVE Power of Veto Competition and LIVE Eviction tonight! Who won the Power of Veto? Was it used to change the nominations? Which Celebrity Big Brother house guest was evicted? Keep reading to find out that and more! Don't miss a minute of ALL the DRAMA inside the Celebrity Big Brother House. Try the Live Feeds FREE for one week AND for only $5.99 you can watch ALL the DRAMA inside the Celebrity Big Brother House with the Live Feeds for the month! Get your
CBS All Access
for an inside look like never before. Try the feeds for Free for one week!
Click HERE
or on any banner or link right here at BBU to start the process and sign up today. By clicking on the links/banners here you help support all that we do. We truly appreciate any support!
New Head of Household Ross nominated Omarosa and Keshia for eviction this week. However, tonight the LIVE Power of Veto Competition could change his nominations.
We'll update you right here as the drama unfolds...
The veto players are:
Head of Household - Ross
Nominees - Keshia, Omarosa
Picked Players - Ari, Marissa and Shannon
House Guests will face off, answering "more or less" to questions from Julie and images on "Big Brother Billboards" ...
Keisha and Ross face off - Ross is eliminated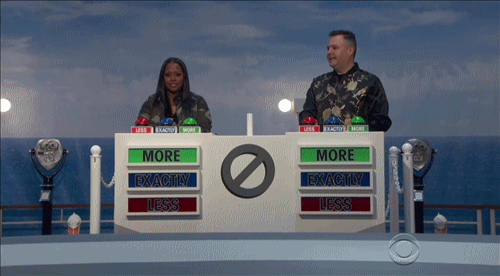 Keisha picks Omarosa and Shannon - Shannon is eliminated
Omarosa picks Ari and Marissa - Ari is eliminated
Omarosa and Keisha to face off - Keisha is eliminated
Marissa and Omarosa face off - Omarosa
Marissa win the Power of Veto
Veto Meeting ...
Power of Veto Holder Marissa did NOT use the Power of Veto
Keisha and Omarosa remain on the block...
Keisha says her "plea" is to go home., she also tells James that she did the dirty work of Shannon ( in his nomination )
Keisha to houseguests - normally this is a plea to stay..... I have fought very hard in this game..... really wanted to compete and be here with you all .. but the truth of the matter is ... my breast milk has continued to deplete while being here.... please use whatever ounce of passion you have to send me home
Omarosa tells Keisha that she loves her and that's she proud of her. Shouts out to family... and asks them to "please make the choice that is best for Keisha" ...
Voting:
Shannon - Keisha
Ari - Keisha
Brandi- Keisha
James- Keisha
Mark- Keisha
Marissa - Keisha
Metta - Keisha
By a vote of 7 - 0 .. Keisha has been evicted from the Celebrity Big Brother House.
Julie to Keisha - that was a very emotional plea.. and it couldn't have been easy.
Keshia tells Julie that it wasn't ...
Keisha- I came to win..... however....$250,000 or any amount of money is not worth my baby..
She goes on to say that her baby is a year old... but still hasn't transitioned to food, she eats a little but mainly relies on breast milk... and in the house her supply was depleting quickly ...
Julie- Do you think that little thing you said to James was exposing or throwing Shannon under the bus?
Keshia- I hope so.... I'm not gonna lie.. been very upfront and honest with my game... I feel like she caused a lot of the divide...
Next show airs Wednesday at 8 ET with the next Live Eviction Show airing on Friday at 8 ET, with a 2 hour episode.
For now ...
The drama continues on the Live Feeds ..
We truly appreciate your support by grabbing your
FREE TRIAL
of the Live Feeds ( CBS ACCESS ) by clicking on any of the links and/or banners right here. It's the ONLY way that we get credit for your subscription
We have new Live Feed Discussion thread each day in our Forums, join us
https://www.bigbrotherupdates.com/fo...eed-discussion
Signing up for CBS ALL ACCESS not for you right now?
Like what we do here?
Like the Discussions?
Like out Live Feed Updates?
Like having a great place to call your home away from home for the Winter Edition of Celebrity Big Brother and the upcoming 20th season of Big Brother?
A great way to support this website is by making a donation via our PayPal link. It's safe, easy and secure to use. We appreciate any support!
If you are not a registered member of BBU, we invite you to register and join us.
Join in on a discussion in our
forums
Check out our
Live Feed Updates
And, don't forget to follow us on Twitter -
https://twitter.com/BB_Updates
As always, thanks for reading!
Lexie