CBS Celebrity Big Brother ENDURANCE Head of Household Competition is over and we have the results! Which Celebrity Big Brother house guests is the new Head of Household? Keep reading to find out! It's just not Big Brother, even Celebrity Big Brother without the Live Feeds! Don't miss a minute of ALL the DRAMA inside the Celebrity Big Brother House. Try the Live Feeds FREE for one week AND for only $5.99 you can watch ALL the DRAMA inside the Celebrity Big Brother House with the Live Feeds for the month! Get your
CBS All Access
for an inside look like never before. Try the feeds for Free for one week!
Click HERE
or on any banner or link right here at BBU to start the process and sign up today. By clicking on the links/banners here you help support all that we do. We truly appreciate any support!
Tonight's Endurance Head of Household Competition - "Courtside Seats" ...
The first three house guests to drop out of the HoH competition will be on slop...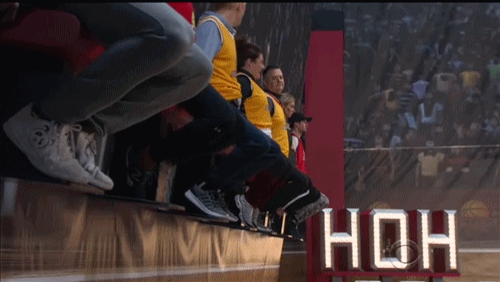 Shake up the game...
Shake up the Celebrity Big Brother house by voting for which POV you want the Houseguests to play during the next Live Veto competition.
Diamond Veto, VIP Veto, or Spotlight Veto....
Vote
HERE
7:13 PM -- Everyone still in the game...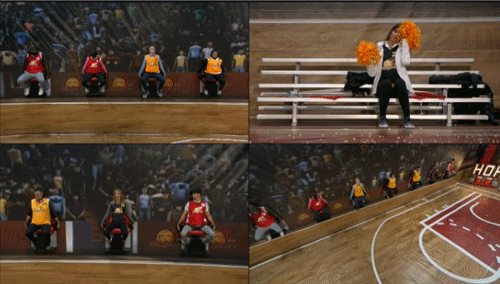 7:29 PM BBT - Metta is out
7:36 PM BBT - Ross is out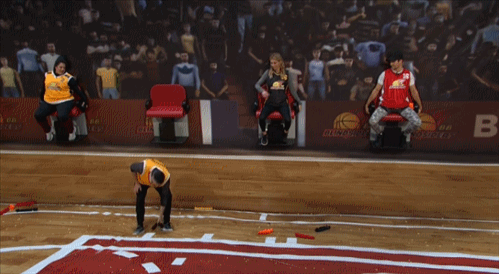 8:00 PM BBT - Mark is out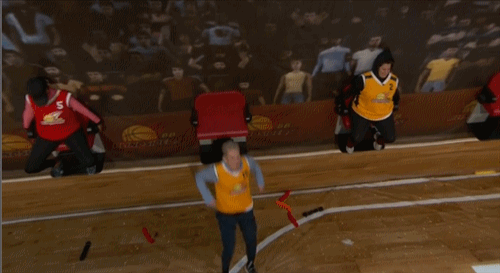 Metta, Ross and Mark will be on slop
8:03 PM BBT - Marissa is out
8:24 PM BBT @BrandiGlanville is out ... #BBCeleb #CBBUS
Omarosa offering deal to James
Marissa begging James to "hang on"
Onarosa to James - on the word of God, you are safe..... I have other targets
James to Omarosa- you want the same deal, or do you want HoH?
Omarosa- no, I'm good, I'm solid, this is the only challenge that I will have that I am sitting down... my only chance to be HoH, I'm going to hold in there as long as I can ...
James - you are doing great, give me a 10 second window to think this over
Omarosa - 10, 9, 8, 7....
James- guys I think I'm going to have to take this deal, this is tough, I don't think I can hold
Omarosa- 6, 5, 4, 3, 2..
James - okay
Omarosa- 1 ..
James- I'm going to take it .. I don't think I can hold on ... longer than her .. I"m in pain guys... I hate giving in but...
James- swear?
Omarosa- I swear
James- guys, I'm in a lot of pain
Omarosa- James, it will be your first time not on the block, you will be safe
James- alright, I'm not on the block, not back doored ?
Omarosa- not on the block, not back doored
James takes Omarosa's deal and drops
Omarosa is the New Head of Household.
James- I'm sorry guys ...
Omarosa to James- you can trust me ...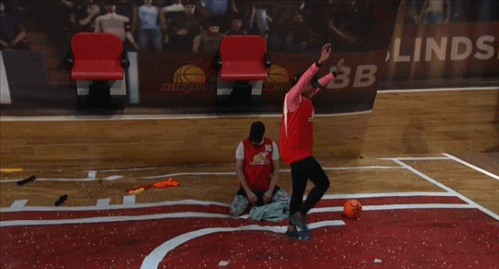 The drama continues on the Live Feeds ..
We truly appreciate your support by grabbing your
FREE TRIAL
of the Live Feeds ( CBS ACCESS ) by clicking on any of the links and/or banners right here. It's the ONLY way that we get credit for your subscription
We have new Live Feed Discussion thread each day in our Forums, join us
https://www.bigbrotherupdates.com/fo...eed-discussion
Signing up for CBS ALL ACCESS not for you right now?
Like what we do here?
Like the Discussions?
Like out Live Feed Updates?
Like having a great place to call your home away from home for the Winter Edition of Celebrity Big Brother and the upcoming 20th season of Big Brother?
A great way to support this website is by making a donation via our PayPal link. It's safe, easy and secure to use. We appreciate any support!
If you are not a registered member of BBU, we invite you to register and join us.
Join in on a discussion in our
forums
Check out our
Live Feed Updates
And, don't forget to follow us on Twitter -
https://twitter.com/BB_Updates
As always, thanks for reading!
Lexie