Which Big Brother 20 house guest is trending this week? Which house guest did you America set up for the CRAP APP? Keep reading to find out! It's just not Big Brother without the Live Feeds! Don't miss a minute of ALL the DRAMA inside the Big Brother 20 house. Try the Live Feeds FREE for one week AND for only $5.99 per month you can watch ALL the DRAMA inside the Big Brother 20 house and I have a feeling the drama this season is going to be FULL FORCE on the Live Feeds! Get your
CBS All Access
for an inside look like never before. Try the feeds for Free for one week!
Click HERE
or on any banner or link right here at BBU to start the process and sign up today. By clicking on the links/banners here you help support all that we do. We truly appreciate any support!
Haleigh is the least trending House Guest
Rachel to Haleigh - they don't hate you.... you're just irrelevant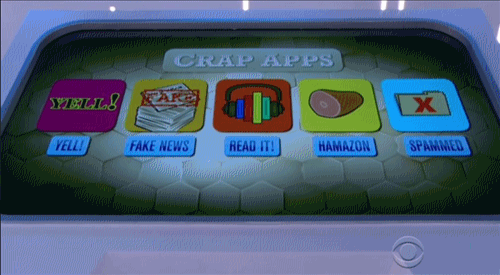 Haleigh picked "Read It!" - she will have to read the book Hamlet .. out loud .. dressed in a costume ... she has to read the whole book... (yikes)
Bayleigh was the most trending and got the Power App.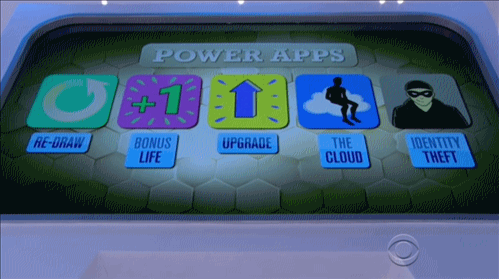 She chose the Identify Theft App ...
Bayleigh explains her Power to Faysal ..
Bayleigh says the power is in play until there are 8 people left in the house ...
Bayleigh - if I feel like one of us is going to be put up... I can completely change the nominations before the nomination ceremony....
( when her Power is used ) ... the HoH can't tell anybody that it wasn't their choice....
Faysal- So the HoH won't know ... ?
Bayleigh- they will know right before but they can't say that it ( the noms ) weren't their choice
Join us in discussion in our
Live Feed Discussion thread HERE
or check out the
Live Feed Updates
to catch up on what happened last night
HERE
The drama continues on the Live Feeds ..
Grab them while they're HOT ...
Get your
FREE TRIAL
right now !!
We truly appreciate your support by grabbing your
FREE TRIAL
of the Live Feeds ( CBS ACCESS ) by clicking on any of the links and/or banners right here. It's the ONLY way that we get credit for your subscription
We have new Live Feed Discussion thread each day in our Forums, join us
Signing up for CBS ALL ACCESS not for you right now?
Like what we do here?
Like the Discussions?
Like out Live Feed Updates?
Like having a great place to call your home away from home for this new season of Big Brother?
A great way to support this website is by making a donation via our PayPal link. It's safe, easy and secure to use. We appreciate any support!
If you are not a registered member of BBU, we invite you to register and join us.
Join in on a discussion in our
forums
Check out our
Live Feed Updates
And, don't forget to follow us on Twitter -
https://twitter.com/BB_Updates
As always, thanks for reading!
Lexie