CBS Big Brother 20 Head of Household Scottie Salton made his nomination and his targets are clear, no back door this week. Which two house guests are on the chopping block this week? Keep reading to find out!. Need some drama in your life? Try the Big Brother Live Feeds with CBS All Access. It's just not Big Brother without the Live Feeds! Don't miss a minute of ALL the DRAMA inside the Big Brother 20 house. Try the Live Feeds FREE for one week AND for only $5.99 per month you can watch ALL the DRAMA inside the Big Brother 20 house and I have a feeling the drama this season is going to be FULL FORCE on the Live Feeds! Get your
CBS All Access
for an inside look like never before. Try the feeds for Free for one week!
Click HERE
or on any banner or link right here at BBU to start the process and sign up today. By clicking on the links/banners here you help support all that we do. We truly appreciate any support!
Scottie nominated Winston and Brett for eviction.
Scottie and Brett talk ..
Scottie tells Brett that he has a connection with all the girls in the house... and by the time they get the votes ... he will " be like Paul and will be unstoppable"
Brett tells Scottie that he's been nothing but straight with him, promised him safety, doesn't play that bull**** game of pretending to like him, given him info, wanted to work with him.
Brett - clearly you've drawn a line... and if that's how you feel.. it is what it is.. I feel like you've made the wrong choice... but at least you've given me the chance to play in veto ...
Scottie to Brett- I'm not about the back door ****...
Brett- you've clearly drawn the line.
Winston talks with Scottie....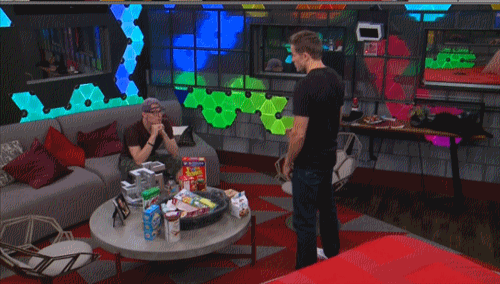 Scottie tells Winston that he won't say anything to Sam ( about how Winston *lied* and told him that he lied to Sam and really did vote out Steve ) ...
He tells him that he and Brett are 2 votes.. that will always vote the same.. and there's no way that he can beat the 2 of them...
Winston- no I respect it .. it's a big move..
Winston reminds Scottie of the 2 people in his alliance that flipped their votes and that he came to him last night and warned him about who would be up there in the HoH kissing his butt and it's already happened...
Winston to Scottie- I'm convinced you voted for me to stay and your lying to the house. .... I have no clue what your incentive is ... I know that Haleigh didn't vote for me...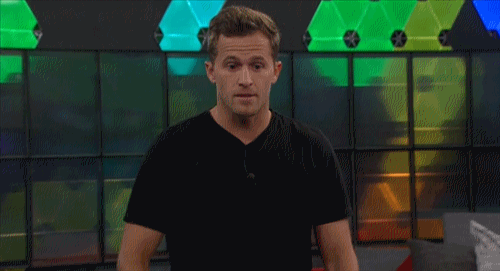 Winston to Scottie- you just drew a line in the sand.... you're gone next week... zero questions asked... you wrote your own eviction ... so good luck... you better hope I go home.. because I tell you right now .. I'm coming after you..... you're gone... zero questions asked... most of the house will... so you better hope I'm gone.... you better hope I don't win that Veto .. good luck...
Winston walks away ...
Scottie - good luck to you too...
The drama continues on the Live Feeds ..
Grab them while they're HOT ...
Get your
FREE TRIAL
right now !!
Join us in discussion in our
Live Feed Discussion thread HERE
or check out the
Live Feed Updates
to catch up on what happened last night
HERE
We truly appreciate your support by grabbing your
FREE TRIAL
of the Live Feeds ( CBS ACCESS ) by clicking on any of the links and/or banners right here. It's the ONLY way that we get credit for your subscription
We have new Live Feed Discussion thread each day in our Forums, join us
Signing up for CBS ALL ACCESS not for you right now?
Like what we do here?
Like the Discussions?
Like out Live Feed Updates?
Like having a great place to call your home away from home for this new season of Big Brother?
A great way to support this website is by making a donation via our PayPal link. It's safe, easy and secure to use. We appreciate any support!
If you are not a registered member of BBU, we invite you to register and join us.
Join in on a discussion in our
forums
Check out our
Live Feed Updates
And, don't forget to follow us on Twitter -
https://twitter.com/BB_Updates
As always, thanks for reading!
Lexie