CBS Big Brother 20 Live Eviction and Head of Household Competition results! Who was evicted? Who is the new Head of Household? Keep reading to find out! If you haven't already, now is a great time to try the Big Brother
Live Feeds with CBS All Access
. Don't miss a minute of ALL the DRAMA inside the Big Brother 20 house. Try the
Live Feeds FREE for one week
AND for only $5.99 per month you can watch ALL the DRAMA inside the Big Brother 20 house and I have a feeling the drama this season is going to be FULL FORCE on the Live Feeds! Get your
CBS All Access
for an inside look like never before. Try the feeds for Free for one week!
Click HERE
or on any banner or link right here at BBU to start the process and sign up today. By clicking on the links/banners here you help support all that we do. We truly appreciate any support!
Haleigh the Hacker chose to cancel Tyler's vote.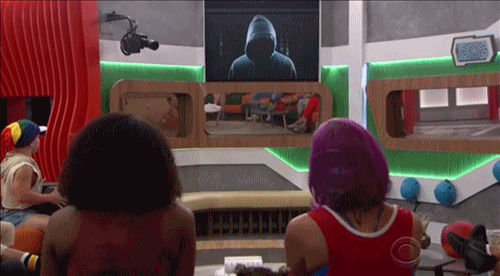 LIVE VOTING:
Kaycee- Bayleigh
Brett- Bayleigh
Faysal - Bayleigh
Scottie- Bayleigh
Haleigh - Bayleigh
Sam- Rockstar
JC - Bayleigh
Bayleigh has been evicted from the Big Brother 20 house and becomes the first member of the jury.
Bayleigh ( after she was evicted said ) you guys can all give me hugs... I'm no longer a big scary black lady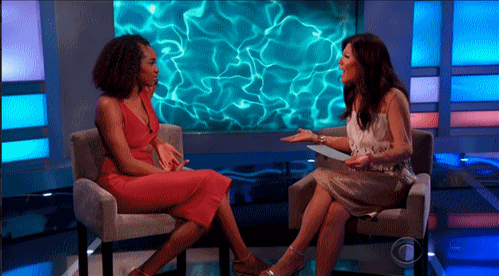 Julie to Bayleigh - let's talk about your power ... loose lips sink ships..... you told Rachel ( about her power )
Bayleigh- that was my biggest mistake
Julie- why did you tell her?
Bayleigh- it was an accident
Julie asks about Swaggy C ...
Bayleigh- I'm in love with him .. and he better be in love with me or I'll kick his butt
Julie tells Bayleigh that he met her parents and sisters...
Bayleigh- are you kidding me? I'm going to cry!!!
Julie tells her that the hated him ... then tells her no .. they loved him.
HEAD OF HOUSEHOLD COMPETITION:
#Hashtagtoolong


If you are the first to buzz in with the correct answer, you stay in the game, chose 2 opponents, if you buzz in and answer incorrectly, you are eliminated.
JC vs Sam -
JC buzzes in first - JC is correct, Sam is eliminated
JC picks Rockstar and Tyler to compete
Tyler buzzes in first - he's wrong and eliminated.
Rockstar is safe and picks Kaycee and Brett to play
Kaycee buzzes in first - she is wrong and out
Brett is safe and picks Haleigh and Faysal to compete
Faysal buzzes in first - he's wrong and out
Haleigh is safe and picks Scottie and Brett to compete
Brett buzzes in first - he's right and Scottie is out
Brett picks Haleigh and Rockstar to compete
Haleigh buzzes first - she is correct and safe -Rockstar is out
Haleigh picks Brett and JC to compete
Brett buzzes first - he's wrong and out
JC is safe and faces off against Haleigh
It's either JC or Haleigh ...
Haleigh buzzes first and is right and she's the new Head of Household.
The drama continues on the Live Feeds ...
We truly appreciate your support by grabbing your
FREE TRIAL
of the Live Feeds ( CBS ACCESS ) by clicking on any of the links and/or banners right here. It's the ONLY way that we get credit for your subscription
Join us in discussion in our
Live Feed Discussion thread HERE
or check out the
Live Feed Updates
to catch up on what happened last night
HERE
We have new Live Feed Discussion thread each day in our Forums, join us
Signing up for CBS ALL ACCESS not for you right now?
Like what we do here?
Like the Discussions?
Like our Live Feed Updates?
Like having a great place to call your home away from home for this new season of Big Brother?
A great way to support this website is by making a donation via our PayPal link. It's safe, easy and secure to use. We appreciate any support!
If you are not a registered member of BBU, we invite you to register and join us.
Join in on a discussion in our
forums
Check out our
Live Feed Updates
And, don't forget to follow us on Twitter -
https://twitter.com/BB_Updates
As always, thanks for reading!
Lexie