CBS Big Brother 20 Live Eviction and Head of Household Competition Tonight! Who was evicted? Who is the new Head of Household? Keep reading to find out! It's not too late to watch the Big Brother 20 house guests do what they do inside the Big Brother house with the CBS Big Brother 20
Live Feeds with CBS All Access
. In fact, it's the perfect time to catch ALL the DRAMA inside the Big Brother 20 house. Watch all the drama unfold right before your eyes! Try
CBS All Access
like never before! How?
Click HERE
or on any banner or link right here at BBU to start the process and sign up today. By clicking on the links/banners here you help support all that we do. We truly appreciate any support!
Julie Chen - Haleigh's been told she's safe. Scottie that he's the pawn. Spoiler alert someone's lying....Welcome To Big Brother!
LIVE VOTING:
Brett - Scottie
Kaycee- Scottie
Sam - Scottie
Angela - Scottie
JC- Scottie
By a unanimous vote, Scottie has once again been evicted from the Big Brother 20 house.
Julie- why you, not Haleigh?
Scottie- because I'm "unpredictable" and they just don't know what to do with me.
Scottie- I had a feeling that they were going to get rid of me.
Julie- why?
Scottie- because they are not very good liars
Julie- they should be, it's Big Brother.
Scottie- he ( Tyler ) is kind of a coward
Julie- why?
Scottie- because whatever the house wants, that's what he does
Julie- is that being a coward or playing the game?
Scottie- it's being a coward.
Scottie tells Julie that he would have stuck with Tyler if he has stayed, because Tyler has more numbers on his side.
Scottie - I would have also put him ( Tyler ) up, if I won HoH.
Tyler's Goodbye message - the truth is I have kinda known about what has been going on a lot of the time. I knew you were going to go. I got the power app week two and never had to use it. Tell your friends
Julie asked Scottie if he was surprised by Tyler's goodbye message and he told her no .. he said it was boring ...
She also asked if Scottie was going to tell the other jury members what Tyler said
Scottie- I'm not telling them anything.
Brett's Goodbye message - I tried to rally those votes for you but Tyler got to them first...there was nothing that I could do
HoH Competition
Tonight's Head of Household Competition is called - "Shell or Highwater"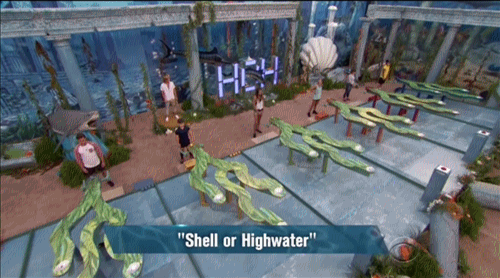 Move your pearl down your seaweed ramp, get pearl in oyster.
1st HG to get a pearl in each oyster and buzz in .. will be the new HoH, if no one gets all 3 in 3 minutes, the house guest who has the most in the shortest amount of time will be the new HoH
Kaycee, Brett and Angela all have one pearl
Kaycee and Brett now have two
Sam has one
JC has two
Kaycee gets her third
Kaycee is the new Head of Household
Julie tells Kaycee that she beat Brett by one second.
Julie Chen - You've been waiting for it .. and it's finally here. Next Thursday is a double eviction night!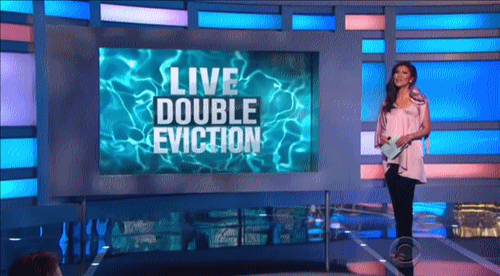 For now, the drama continues on the Live Feeds....
Signing up for CBS ALL ACCESS not for you right now?
Like what we do here?
Like the Discussions?
Like our Live Feed Updates?
Like having a great place to call your home away from home for this new season of Big Brother?
A great way to support this website is by making a donation via our PayPal link. It's safe, easy and secure to use. We appreciate any support!
Join us in discussion in our
Live Feed Discussion thread HERE
or check out the
Live Feed Updates
to catch up on what's happened in the Big Brother 20 house.
If you are not a registered member of BBU, we invite you to register and join us.
Join in on a discussion in our
forums
Check out our
Live Feed Updates
And, don't forget to follow us on Twitter -
https://twitter.com/BB_Updates
As always, thanks for reading!
Lexie