CBS Big Brother 21 Live Eviction Tonight! Who was evicted? Who is the new Head of Household? Keep reading to find out! If you haven't already, now is a great time to try the Big Brother
Live Feeds with CBS All Access
. Don't miss a minute of ALL the DRAMA inside the Big Brother 20 house. Try the
Live Feeds FREE for one week
and catch ALL the DRAMA inside the Big Brother 21 house. Get your
CBS All Access
for an inside look like never before. Try the feeds for Free for one week!
Click HERE
or on any banner or link right here at BBU to start the process and sign up today. By clicking on the links/banners here you help support all that we do. We truly appreciate any support!
Kemi called out Nick and Bella in her final plea!
Live Voting:
Cliff - Kemi
Kathryn - Kemi
Nicole- Kemi
Bella - Kemi
Nick- Kemi
Julie - the rest of Gr8ful .. and Sam ... vote next
JulieChen
got jokes!
Sam- Kemi
Analyse - Kemi
Jackson - JESSICA
Holly - Kemi
Christie- Kemi
Tommy- Kemi
Kemi has been evicted from the Big Brother 21 house and becomes Camper #3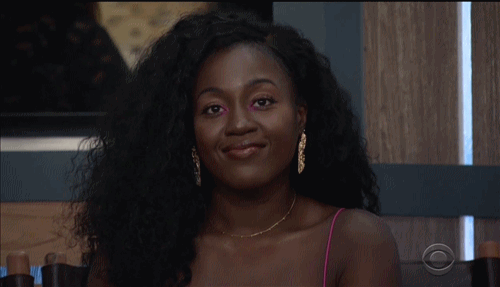 Julie Chen - with secrets exposed and alliances crumbling.... this competition is a must win for everyone!
HoH Competition: - "Power Shot"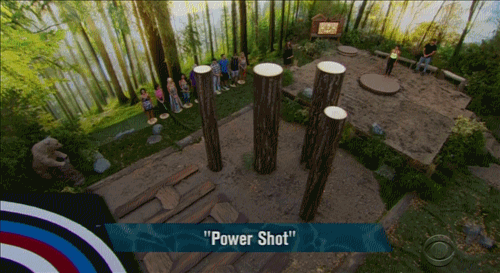 One at a time, throw your arrow, under hand to get your score, you get one shot.
If for whatever reason, you don't want to be HOH ... hit one of the red targets ... one is for $5,000 the other is for Safety this week - they can only be hit once. If your arrow bounces off the board, you are out .
Analyse - scores 50
Jessica - scores 5 ( she was going for the Safety target )
Christie - scores 65
Nick - scores 90
Sam - scores 70
Jackson - scores 70
Tommy - scores 35
Cliff - scores 15
Bella - scores 75
Kathryn - scores zero - she didn't even hit the board
Nicole - scores 15
Holly - scores zero - she didn't even hit the board either
Nick is the new Head of Household
Julie Chen to Kemi- that was quite a speech.... what do you think it's going to be like to live with 10 people that voted to evict you?
Kemi - it is what it is
Julie -meaning?
Kemi - it was not a surprise
Julie tells us that the final secret power in the Whacktivity Competition is a " classic BB Power that is returning to the game".
Julie - one will win their way back into the game and three will be going home.... it all happens next Thursday
For now ... the drama continues on the Live Feeds ...
Try the Live Feeds FREE for One Week - Get your
FREE TRIAL
of the Live Feeds ( CBS ACCESS ) by clicking on any of the links and/or banners right here. It's the ONLY way that we get credit for your subscription.
You never know what happens inside the Big Brother house minute to minute -that is unless you're watching LIVE and you can just by clicking on any of the Live Feed Banners right here at BBU to get signed up for CBS All Access and the Big Brother 21 Live Feeds.
It's a great way to help support all that we do here all summer long ...
And... if the signing up for the Live Feeds isn't for you right now... but you .....
Like what we do here... Like the Discussions...Like our Live Feed Updates.... Like having a great place to call your home away from home for this new season of Big Brother?
A great way to support this website is by making a donation via our PayPal link. It's safe, easy and secure to use. We appreciate any support!
If you are not a registered member of BBU, we invite you to register and join us.
Join in on a discussion in our Live Feed Discussion Forum HERE
Check out our Live Feed Updates HERE
And, don't forget to follow us on Twitter -
https://twitter.com/BBrotherUpdates
As always, thanks for reading!
Lexie