Big Brother All Stars LIVE Head of Household Endurance Competition is over and we have the results! It's a night that Big Brother fans love, live eviction and a live Endurance Head of Household Competition. This HoH is one that "most" everyone is going to want to win, and now they will have to battle it out endurance style. Who was evcited? Who is the new Head of Household? Keep reading to find out. Try the Big Brother
Live Feeds
and watch all the drama unfold this week. Tgere's never been a better time than now to try the Big Brother
Live Feeds
. Take advantage of a great offer and watch the Big Brother All Stars in action by getting
ONE Week FREE of CBS All Access
aka the
Live Feeds
. Please make sure to click on one of our links and/or banners to get you there. That click and your sign up, will help support this website and all that we do here, so thanks for clicking and signing up and you know there's really no other way to watch Big Brother! Why not join in on a discussion in our forums, it's a great place to join other BB fans who love to hate the game just as much as you do!
Cody gets the news that his grandfather passed away .....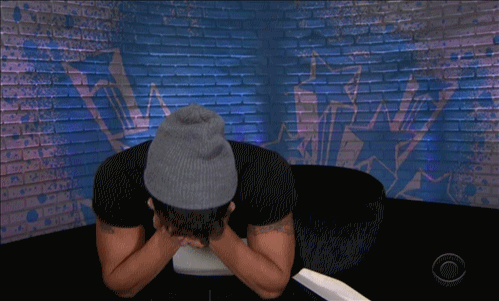 Live Voting: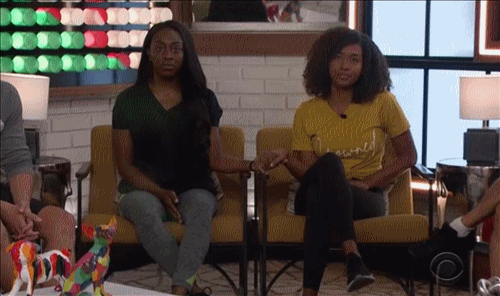 Dani - Bayleigh
Ian - Bayleigh
Cody -Bayleigh
Enzo - Bayleigh
Tyler- Bayleigh
David -Bayleigh
Memphis -Bayleigh
Nicole - Bayleigh
Kevin - Bayleigh
By a unanimous vote of 9 - 0 - Bayleigh has been evicted from the Big Brother All Stars House.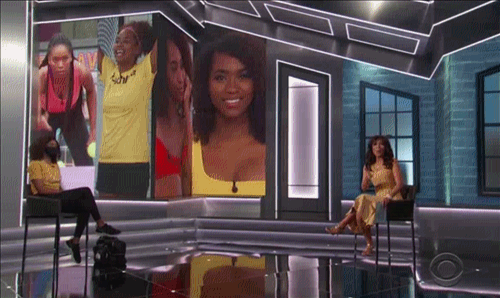 Julie to Bayleigh - what did you call Memphis
Bayleigh -Grandpa
Julie - that's what I thought!
Julie to Bayleigh - it was a very emotional week.. how are you doing?
Bayleigh - I'm doing great ... I'm very happy for Da'Vonne. I am her #1 supporter
Julie reveals the "Slick Six" alliance to Bayleigh
Julie - do you know who her (Christmas') untouchable is?
Bayleigh- I would assume it would be Memphis or Nicole.
Julie- Tyler
Bayleigh- of course..... Tyler is everybody's untouchable
Bayleigh watches goodbye messages from Enzo, Tyler, Christmas and Da'Vonne
Da'Vonne's goodbye - Bayleigh, we were supposed to be the Final 2. .... this was supposed to be our season. I promise you I'm going to finish the race. I love you and I can't wait to see you when this is all over.
Julie - there has been much speculation about the evicted house guest battling back into the game. I'm here to tell you that the first 5 evicted house guests, have been sent home and are not returning to the game. That means all of you have made it at least to the jury.
HoH Endurance Competition -
Julie- hang on ... the last house guest will be the new HoH. The first 3 to fall off, will be the Have Not's for the week.
Wednesday night's show is on Tuesday next week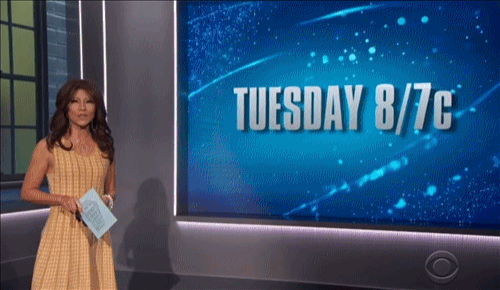 The Endurance HoH Competiton will play out on the Live Feeds....
Take advantage of a great offer and watch the Big Brother All Stars in action by getting
ONE Week FREE of CBS All Access
aka the
Live Feeds
Join us in our forums - You'll find tonight's
Episode Discussion right HERE
and our
Live Feed Discussion HERE
Check out our
Live Feed Updates for all the details
on what's happening inside the Big Brother Season 22 All Star house.
Da'Vonne was the first one out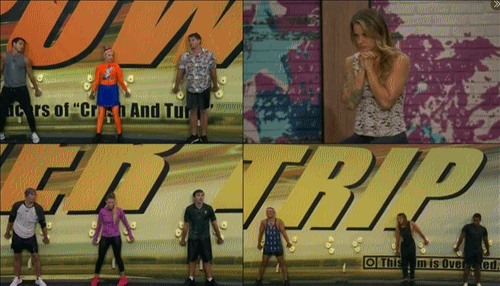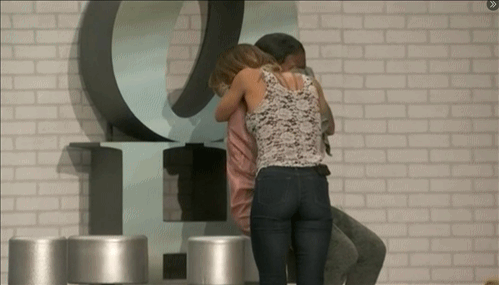 Da'Vonne to Christmas- I ****ing suck at everything.
6:30 PM BBT - everyone else still hanging on - as the wall titls forwards and water sprays on them ... all soaking wet
Nicole- the next time the shower comes on, I'm going to pee
Cody - you are not going to pee!
6:48 PM BBT - David out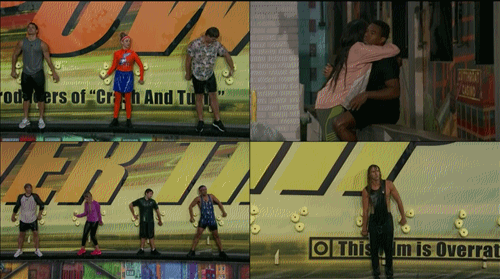 6:54 PM BBT - Ian is out
Memphis- is that 3 for Have Not's
Others - yes
Memphis drops
We have Cody, Dani, Enzo, Nicole, Tyler, and Kevin on the wall
7:01 PM BBT - Enzo is out.
7:07 PM BBT - Kevin is out.
7:17 PM BBT - Tyler is out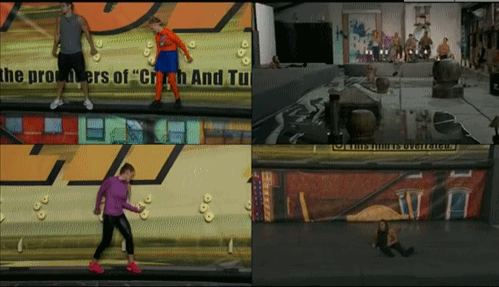 It's down to Cody, Dani and Nicole for HoH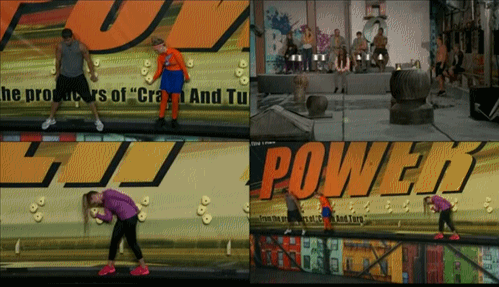 Nicole it out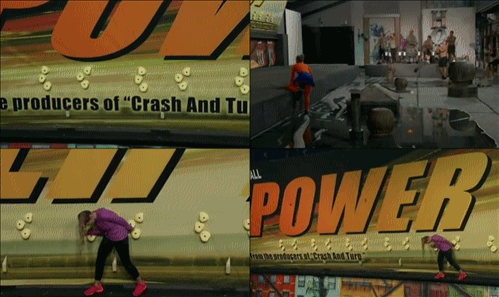 Cody is out
Dani is the new Head of Household!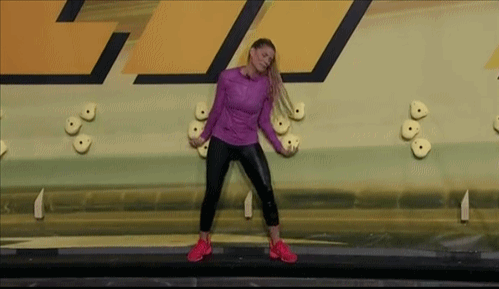 Like what we do here?
Like the Discussions?
Like our Live Feed Updates?
Another great way to support this website is by making a donation via our PayPal link. It's safe, easy and secure to use. We appreciate any support!
If you are not a registered member of BBU, we invite you to register and join us.
And, don't forget to follow us on Twitter -
https://twitter.com/BBrotherUpdates
As always, thanks for reading!
Lexie