Big Brother All Stars BB Basement power the "Disruptor" has been played and the house is buzzing. This power let's the holder "disrupt" the HoH's regin by saving one of the nominees and forcing the HoH to name a replacement nominee. Who is the replacement nominee? Keep reading to find out! The drama inside the Big Brother All Star house is real, and that means there's never been a better time than now to try the Big Brother
Live Feeds
. Take advantage of a great offer and watch the Big Brother All Stars in action by getting
ONE Week FREE of CBS All Access
aka the
Live Feeds
. Please make sure to click on one of our links and/or banners to get you there. That click and your sign up, will help support this website and all that we do here, so thanks for clicking and signing up and you know there's really no other way to watch Big Brother! Why not join in on a discussion in our forums, it's a great place to join other BB fans who love to hate the game just as much as you
David use his "Disruptor" power forcing Head of Household Dani to name a replacement nominee.
Dani chose Tyler as the replacement nominee.
Kevin and Tyler face the threat of eviction this week.
To make the drama in the house even more "dramatic" - David isn't admitting to using the power on himself... he's playing it off like someone else saved him , In fact, he's going around asking everyone even Dani and Tyler, if they saved him.
Kevin to David - we have to figure out who gave it to you
David - some mother ****ers are playing chess.
He goes on to say that Christmas has been real nice to him lately ... he says that she might be feeling gulity ...
David to Da'Vonne and Kevin - I don't think Dani, Nicole or Cody would do it. ( save him )
Da'Vonne - it wasn't me.. I would have used it last week
Kevin- well it wasn't me.. I would have used it to save myself
David - true ....
Tyler to Dani -if you won that .. the Disruptor power and you did this ... I hope you win ( the whole game )
Dani - that would be a really good move.... if I make it to Final 2..... I'm going to just say that
She laughs
He tells her that he was expecting her to put him up anways ..
She tells him that she really wasn't going to ...
Dani - this is super annoying for me
Memphis to Da'Vonne and Kevin - I just called him (David) out... I ain't buying that bull**** .....that someone used a power on him
Memphis and Dani talking about how they know that David did this ( saved himself ) and they can't understand why he just won't own up to it ...
​
Memphis- everyone is pissed
Dani- yeah .. we're not stupid
Dani - so we have to vote to keep Tyler....
Dani to Christmas - I do not want Tyler to do .. he's the best to win the Veto ... I do not want him to go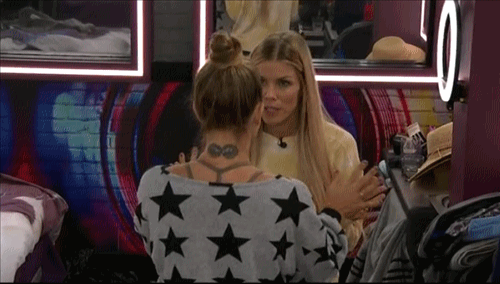 ​
Dani to Nicole - I want Tyler to stay .. please do not tell Da'Vonne, David or Kevin this ... I want them to think that Tyler is the target ...
Nicole- I feel like she (Da'Vonne) knew about this
Dani- I kind of feel like she did too
Cody to David- everyone knows you won .. you won the comp fair and square ...
David - are you serious?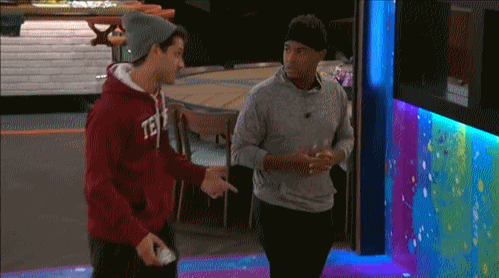 ​
Cody - c'mon bro ... it's making it look some sort of way ... you going around asking everyone if they saved you .. just so you know ... just be like.. " just ****ing roll with it " or be like " yo , I won"
David- or someone could just tell me
Cody - <shrugs> says "or that"
David - I don't know how you guys play this **** ...
Cody - wait what?
David- I mean .. I don't know .. everyone plays this game.. I don't know
David to Kevin - somebody saved me.... . I'm grateful ....but I don't want to be saved and then boom a target
The drama continues on the Live Feeds...
Try the Free Trial and watch it all the "after the nominations drama" play out ....
Click HERE to get started
or on any of the Live Feed ( CBS All Access ) banners (ads ) here on the site. - ** new subscribers only for BBU to get the credit for your signup
Be sure to use our links (banners ) to sign up ... so that BBU will get the credit for you.
Check out our
Live Feed Updates for all the details
on what's happening inside the Big Brother Season 22 All Star house.
Like what we do here?
Like the Discussions?
Like our Live Feed Updates?
Another great way to support this website is by making a donation via our PayPal link. It's safe, easy and secure to use. We appreciate any support!
If you are not a registered member of BBU, we invite you to register and join us.
And, don't forget to follow us on Twitter -
https://twitter.com/BBrotherUpdates
As always, thanks for reading!
Lexie