Big Brother All Stars Live Eviction and Head of Household Competition tonight! Who was evicted? Who is the Big Brother Legend that moves in as a new BB neighbor? And, what new Mega Twist awaits the house guests? Who is the new Head of Household? Keep reading to find out! We're getting closer and closer to the point where the paranoia begins to rule what happens inside the Big Brother house. If you haven't already, there's still time to try the Big Brother
Live Feeds
. Be a fly on the wall, as the house guest start to shake things up within their alliances. Take advantage of a great offer and watch the Big Brother All Stars in action by getting
ONE Week FREE of CBS All Access
aka the
Live Feeds
. Please make sure to click on one of our links and/or banners to get you there. That click and your sign up, will help support this website and all that we do here, so thanks for clicking and signing up and you know there's really no other way to watch Big Brother! Why not join in on a discussion in our forums, it's a great place to join other BB fans who love to hate the game just as much as you
Live Voting:
Tyler- Da'Vonne
Enzo -Da'Vonne
Nicole- Kevin
David - Da'Vonne
Cody -Da'Vonne
Dani - Kevin
Christmas -Da'Vonne
By a vote of 5/2 ... Da'Vonne has been evicted from the Big Brother All Stars house and becomes the 2nd member of the BB Jury
Julie to Da'Vonne - how are you doing?
Da'Vonne -I am relieved.
Julie- Why?
Da'Vonne- Julie, I was sick of them people. I was ready to go.... sometimes being in there is just too real.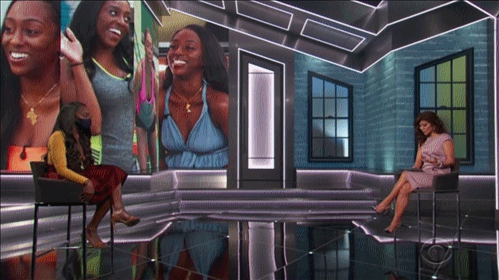 Julie - why do you think .. 5/2 ... why did the majority of the house want to keep Kevin over you
Da'Vonne - because Kevin can be a puppeted.... I love Kevin .. he can be puppeted ... .. I can't
Da'Vonne's Goodbye Messages:
Kevin - Da'Vonne. meeting you .. playing with you .. has made my time not only more bearable... but a dream come true and I'm sad to see you go.
Tyler reveals the Slick Six Alliance to Da'Vonne saying that's the reason why Christmas didn't want to put him up ... and that he thought that he had to get her out because he felt Dani and Nicole were positioning her ( Da'Vonne ) to come after him.
Tyler to Da'Vonne - I hope you don't hold this against me.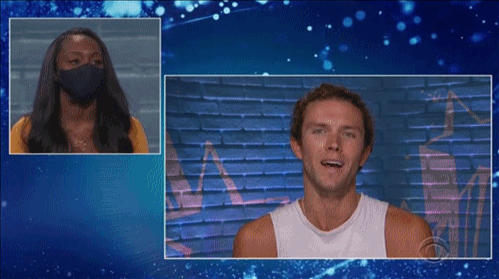 David - we had our moments... where we had a little bit of friendship... but ... just know I wouldn't have gotten this far without you .. and I appreciate you for that.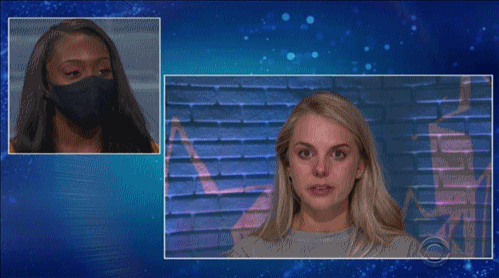 Nicole to Da'Vonne - I'm in an alliance with five other people since Day 2....and I got caught in the middle of this lie ....where I had to vote Ian out of the house...... I'm so sorry, Da'Vonne...... I just really hope you will give me a chance outside of this house to be friends... because I really love you.
Julie- before we get to Nicole, what are your thoughts on what you heard Tyler say?
Da'Vonne - about the alliance.. I knew it .. there were allainces everywhere.. they were falling out of the sky.... out of the couches... out of the pool.. out of the duck ... they were everywhere.. so I knew something was going on ... BUT ... Nicole and Dani ....
Julie - all week you've been asking Nicole to tell you the truth.. where do things stand now between you and Nicole?
Da'Vonne - I don't know .......because I was asking her for purposes that were not game related. I told her ..... I told her that I am a black woman in this game.. and David is a black man in this game... and I do not want to be on television bashing him ( David ) and calling him a liar if he did nothing wrong...so if you voted Ian out, ....just tell me... I won't hold it against you .. I won't be angry ... just be honest with me...
Julie - and she said?
Da'Vonne - she said .. " I swear I voted Tyler out" .... and so THAT is why I am bothered ... game wise .. I get it girl .. do what you gotta do for your alliance.. but that was personal.... and it was important for me.. and I told her ... to be honest with me about it.
Julie reveals "the Neighbor" - Dr. Will Kirby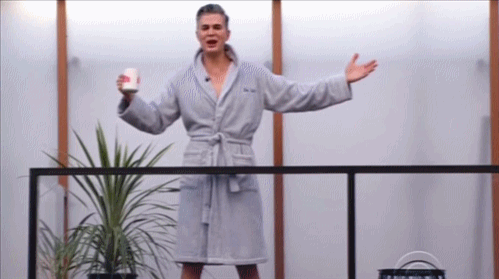 Dr Will - what's up All Stars ... great news .. I just bought your neighbor's house. I guess that makes me Dr. Will, your brand new neighbor. I mean c'mon, you didn't think you could have All Stars without me did you? And, as your new neighbor, I thought it would be fun to put my own little spin on the game. Now, maybe you remember my life motto: Money can't buy you love, but it can buy you stuff, and I LOVE stuff.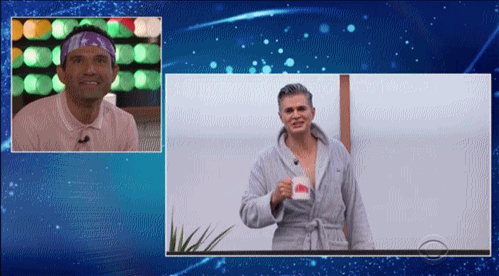 Dr. Will - So, for the next HoH competition and Veto competition, you are going to have an important decision to make...go for power or go for prizes. I sure know what I would do. Good Luck. Oh, and I do live right next door, so you will be seeing me again. <Wink>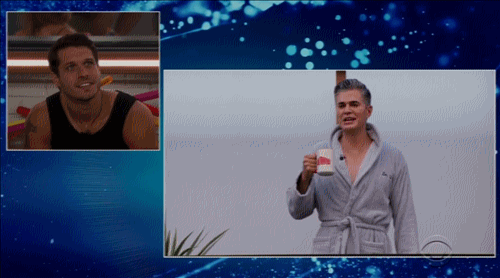 Julie -when faced with prizes or power, what will the house guests do? And, will Dani exercise the right to use her Replay Power, allowing Memphis to play in the upcoming HoH Competiton ?
HoH Competition: - has not been played ... but we will update you with the new Head of Household as soon as the competition plays out ...
Julie also announced that OTEV returns to the game ( for the Veto Competiton ) and that next week Neighbor's Week ends ..and a 2 hour special event episode on Thursday will be a LIVE TRIPLE EVICTION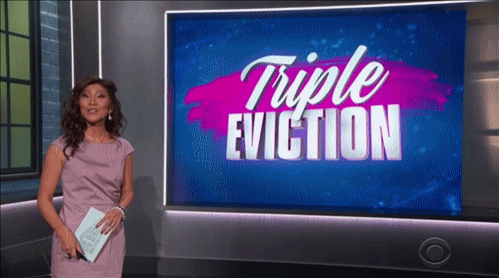 Once the feeds returned ...
We see everyone in the kitchen eating and Cody has the HoH key around his neck...
Cody is the new Head of Household ....
The drama continues on the Live Feeds...
Try the Free Trial and watch it all the "after the nominations drama" play out ....
Click HERE to get started
or on any of the Live Feed ( CBS All Access ) banners (ads ) here on the site. - ** new subscribers only for BBU to get the credit for your signup
Be sure to use our links (banners ) to sign up ... so that BBU will get the credit for you.
Check out our
Live Feed Updates for all the details
on what's happening inside the Big Brother Season 22 All Star house.
Like what we do here?
Like the Discussions?
Like our Live Feed Updates?
Another great way to support this website is by making a donation via our PayPal link. It's safe, easy and secure to use. We appreciate any support!
If you are not a registered member of BBU, we invite you to register and join us.
And, don't forget to follow us on Twitter -
https://twitter.com/BBrotherUpdates
As always, thanks for reading!
Lexie