Big Brother All Stars Live Eviction is over and done and was it really a blindside, even when the person says they were blindsided, but you are pretty sure that they weren't really that "blind-sided"? Keep reading to find out who was evicted. And, we'll update you with the winner of tonight's Head of Household Competition, after it plays out and the live feeds return. There's still time to try the Big Brother
Live Feeds
. Be a fly on the wall, as the house guest now, have no choice but to turn on their own. Why not jump in and take advantage of a great offer and watch the Big Brother All Stars in action by getting
ONE Week FREE of CBS All Access
aka the
Live Feeds
. Please make sure to click on one of our links and/or banners to get you there. That click and your sign up, will help support this website and all that we do here, so thanks for clicking and signing up and you know there's really no other way to watch Big Brother! Why not join in on a discussion in our forums, it's a great place to join other BB fans who love to hate the game just as much as you!
Julie Chen -Tonight's eviction is underway, Cody and Enzo decide who leaves tonight and the final 4 will get a surprise visit from Kaysar!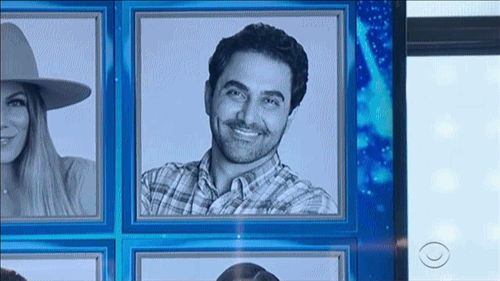 Tyler arrives at the jury house.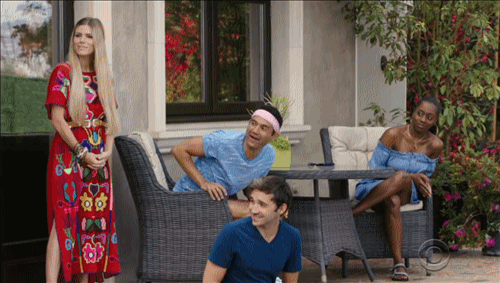 Tyler -it was a struggle for me this time.
Tyler - alright guys, ready to see my demise?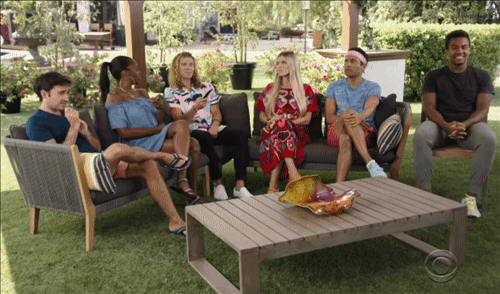 The jury members watch Cody win HoH, PoV and Tyler's eviction.
Tyler tells them about his goodbye messages, about all the alliances that Cody is in.
Kevin - okay Cody, I see you.
Tyler - I was telling Enzo, if you want to get to the end, you can't be there with Cody.
Da'Vonne - I think that Enzo has a shot, but he can't rely on Cody. He has to do something.
Da'Vonne to Tyler - you started to speak about Black Live Matters, how you were an ally. Was that game or serious?
Tyler - it was serious ...
He explains how Christmas would not backdoor him ... and says he's sorry that they felt that it was game.
Da'Vonne tells him she believes.
Tyler - I'm glad that me and Da'Vonne were able to clear the air .. and that she knows that my intentions were true.
The jurors get some much needed LOVE from home...
Video clips from their loved ones. bring laughter and tears ... of joy ... of course!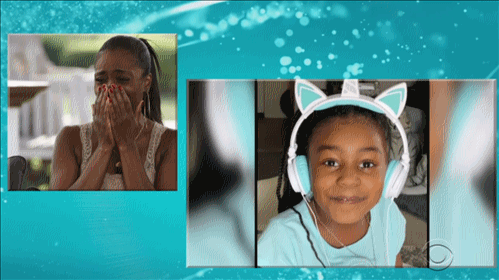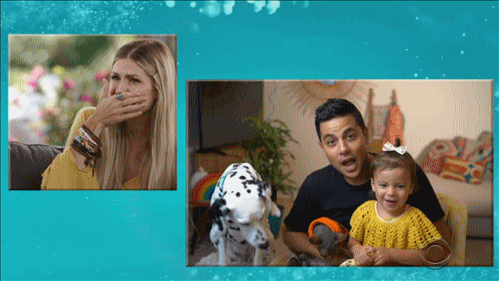 LIVE VOTING:
Cody - Memphis
Enzo - Memphis
By a vote of 2- 0, Memphis has been voted out of the Big Brother All Star house.
( he knew .. you could tell by the look on his face )
Memphis - good luck you guys, you're going to need it.
Nicole to Cody and Enzo- thank you guys.
Julie to Memphis - Enzo and Cody both voted to evict you ... tell me the truth.. were you blindsided tonight?
Memphis - I was definitely blindsided.
He says they probably thought he was more of a threat than Christmas.
Memphis - They obviously didnt see me as an asset to their game even though I thought I was....
Julie- do you think they made the right decision to advance their game?
Memphis - I would have taken them to the F3 .. so no
Julie- do you feel betrayed?
Memphis- I feel a little blindsided ....
Julie - what were you thinking when you gave that speech?
Memphis -well... I was going to give a very funny and light-hearted speech ... but I kinda felt the room change a little bit over the morning .... so I could kinda feel it and get a little sense.... and then I thought .. you know .. let me pitch out "the word thing" ... I had a feeling that it wasn't going to go as planned... so the "word thing" kinda came in there .... for me my word has been very straight forward ... with Cody and Enzo ... through the whole thing... now .. keeping things... omitting conversations ... omitting different things is one thing... but I was playing on taking them both to the Final 3 ... so ....
Memphis - I thought maybe I could sway them ....
Julie- How would you like to listen to your goodbye messages from your former house mates?
Memphis- I probably wouldn't want to listen to them at all.... but I know I'm going to have to
Goodbye Messages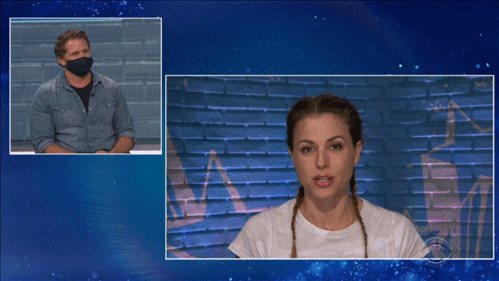 Christmas - Memphis, I have loved playing the game with you, had a couple of F2's but you were always, always my #1 ....you are such a unique and incredible person ... and the experince will always, always be in my heart.
Nicole- Memphis , truth be told . you were just too much of a threat for me to keep you in the house right now ... it's been incredible playing this game with you and I can't wait to see you in Flordia after this.
Enzo - Memphis, you knew I wanted you to stay in this house man.. I was Wise Guys to the end... I know that it was smarter for my game ... for you to stay in this house ... other people in this house, wanted you out. I got nothing but respect for you and I hope we remain friends after this ...
Cody- Memphis, I loved our F2 ...but you started to pull some shady stuff, you wanted to create two versions of the Wise Guys... I found out very shortly after you did this ( Memphis laughs ) ... I've been working with Enzo, since the first day ... I had to give myself the best chance to win and I don't feel like that was sitting next to you. I hope there's no hard feelings.
Julie- are their hard feelings?
Memphis- no way .. there are no hard feelings.. because had I been sitting in the F3 with Cody and Enzo, I probably would have taken Enzo ...
Julie- well that's very honest of you ..
Memphis- yeah it's all good ...
Julie - do you regret making two versions of The Wise Guys?
Memphis- no I don't ...
Julie -you played hard Memphis, I'll give you that
Memphis - yeah .. I had a game plan ..I wanted to stick to it .. if the cards fell in my direction, I thought it was a good choice... you know .. it is what it is .. I had a great time... and I feel very fortunate to come back.
Julie calls for the House Guest to "gather in the Living Room"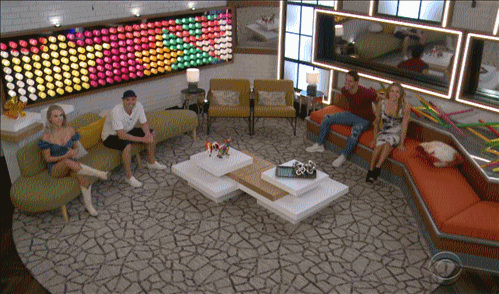 Julie- the battle for HoH will begin shortly ... but before you head outside.. a former All Star has some news about tonight's competition...
Kaysar- hello Final 4 ... congratulations on making it this far... it's quite the accomplishment. I wanted to stop by, because you are about to play one of my all time favorite competitions...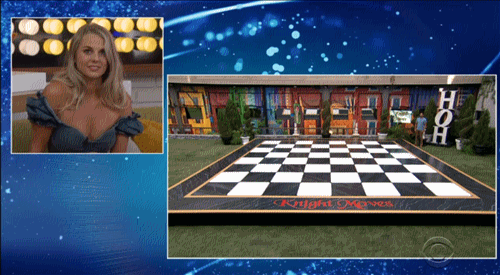 Kaysar- which lead to one of my most favorable moments ... the first time I played Big Brother.
( we see a clip of Kaysar and Maggie ... where Kaysar makes a move and puts Maggie in a position where she has no move .. and she tells him that he sealed her fate and he says " No, I sealed your partner's fate. )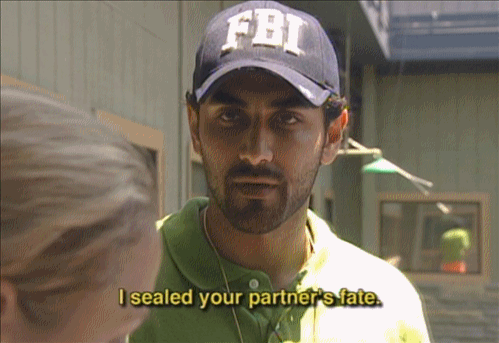 Kaysar to the house guests- now remember, winning this HoH is more important than ever... it not only gurantees you a spot in Finale Night, you will also be able to play in next week's Final Head of Household Competition.
Kaysar - win this and you will be playing in back to back HoH comps .. so good luck and get ready to play ...
Enzo - how do you play that game???
Feeds back @ 9:20 ish BBT
Enzo is the new Head of Household ...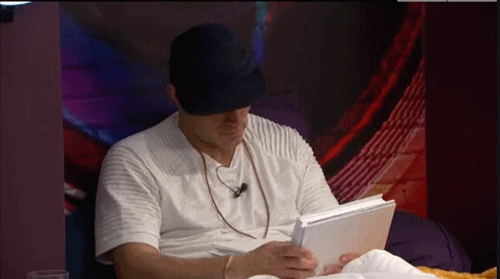 The drama continues on the Live Feeds....
Check out our
Live Feed Updates for all the details
on what's happening inside the Big Brother Season 22 All Star house.
Want to talk about what's happening in the house -
click on over to our Live Feed Discussion Forum
Join in on a conversation on our
Episode Discussion Thread in our forums
during tonight's show, as it airs on the East Coast.
Like what we do here?
Like the Discussions?
Like our Live Feed Updates?
A great way to support this website is by making a donation via our PayPal link. It's safe, easy and secure to use. We appreciate any support!
Join in on a conversation on our
Episode Discussion Thread in our forums
.
Click HERE to get started
or on any of the Live Feed ( CBS All Access ) banners (ads ) here on the site. - ** new subscribers only for BBU to get the credit for your signup
Be sure to use our links (banners ) to sign up ... so that BBU will get the credit for you.
Check out our
Live Feed Updates for all the details
on what's happening inside the Big Brother Season 22 All Star house.
If you are not a registered member of BBU, we invite you to register and join us.
And, don't forget to follow us on Twitter -
https://twitter.com/BBrotherUpdates
As always, thanks for reading!
Lexie