Big Brother All Stars Nominations happened today along with a luxury competition, where someone inside the house won $10,000 and a jury member won #10,000. The new Head of Household doesn't have a lot of bodies to chose for nominees, but that's okay it really all comes down to the Power of Veto this week. Which two house guests were nominated for eviction? Who won $10,000 and rubbed a little salt in an already achy wound? Keep reading to find out! If you haven't already, there's still time to try the Big Brother
Live Feeds
. Be a fly on the wall, as the house guest . Why not jump in and take advantage of a great offer and watch the Big Brother All Stars in action by getting
ONE Week FREE of CBS All Access
aka the
Live Feeds
. Please make sure to click on one of our links and/or banners to get you there. That click and your sign up, will help support this website and all that we do here, so thanks for clicking and signing up and you know there's really no other way to watch Big Brother! Why not join in on a discussion in our forums, it's a great place to join other BB fans who love to hate the game just as much as you!
First, there was some sort of luxury competition, where there were 2 winners... one from inside the house and a jury member.
Then, there were nominations.
Last, someone was pissed off even more than before.
Nicole won $10,000
Memphis also won $10,000 ( it sounds like each house guest had to pick a jury member. If the hosue guest won.. so did the jury member.) Nicole picked Memphis ( most likely because she was trying a little jury management since he went out on her HoH - not that it makes a big difference to Memphis ( he's not that warm/fuzzy type ) but, of course, he'll take the $$ )
Head of Household Enzo nominated Christmas and Nicole for evition.
Christmas didn't win $10,000 - and she was nominated by Enzo - which in her mind - was a surprise - enough said.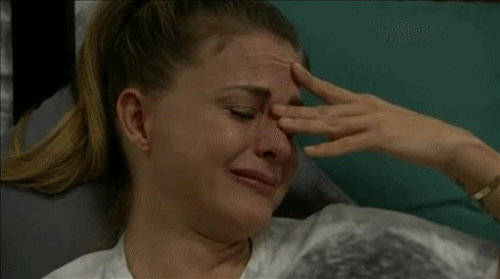 Christmas is not only mad that she didn't win ... she's also mad that she didn't pick Memphis., and by not picking him, she somehow betrayed him ... so yeah ...
But, none of that really matters because it really, really does all come down to tomorrow's Power of Veto Competition.
Pretty sure it won't be a good holiday feeling if someone doesn't win ... just sayin' ....
So.. yep .. the drama continues on the Live Feeds!
Check out our
Live Feed Updates for all the details
on what's happening inside the Big Brother Season 22 All Star house.
Want to talk about what's happening in the house -
click on over to our Live Feed Discussion Forum
Like what we do here?
Like the Discussions?
Like our Live Feed Updates?
A great way to support this website is by making a donation via our PayPal link. It's safe, easy and secure to use. We appreciate any support!
Join in on a conversation on our
Episode Discussion Thread in our forums
.
Click HERE to get started
or on any of the Live Feed ( CBS All Access ) banners (ads ) here on the site. - ** new subscribers only for BBU to get the credit for your signup
Be sure to use our links (banners ) to sign up ... so that BBU will get the credit for you.
Check out our
Live Feed Updates for all the details
on what's happening inside the Big Brother Season 22 All Star house.
If you are not a registered member of BBU, we invite you to register and join us.
And, don't forget to follow us on Twitter -
https://twitter.com/BBrotherUpdates
As always, thanks for reading!
Lexie