The Big Brother 23 House Tour is here! Catch the vibe this summer with the "BB Beach Club" theme, where the house guests are warned right off the bat that "with no risk, there's no reward!" We hope you'll join us tomorrow, Wednesday, July 7th for the season premiere of CBS Big Brother 23! The Live move-in, along with the Live Feeds that same night, will start your summer off strong! Don't forget to sign up for the Live Feeds that are being provided by
Paramount+
for all your entertainment pleasure. Signing up by clicking on any of the Paramount Plus banners or links right here at BBU, helps to support all that we do here all summer long! Get your
Live Feeds
today so you don't miss a minute of the drama! Go ahead ... dive in!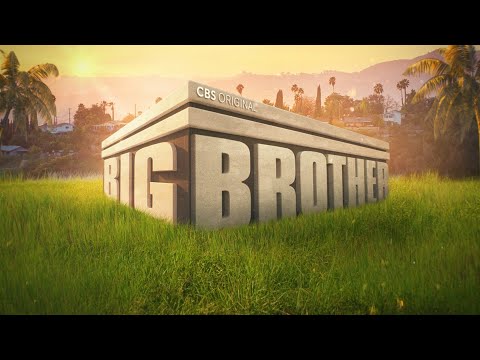 Executive producer Allison Grodner
told Us Weekly
the "
Big Brother beach club" theme" comes from all of us having been locked in our homes for the past year, like Big Brother houseguests."

"Everyone's longing for vacations, to get out there and so forth," she said. "So we really wanted to bring a sense of adventure and vacation fun and a club atmosphere to the house. So it's got this casino meets beach, Monte Carlo meets beach club meets Vegas, kind of feel to it. And it's aspirational. It's fun. It's for our houseguests to go on vacation for the summer."
Don't miss out!! Sign up for the CBS Big Brother Live Feeds via the Paramount Plus Network
Not only will you be able to watch the Big Brother Season 23 Live Feeds, you can check out past episodes of Big Brother, a ton of other CBS shows along with a huge selection of Paramount movies. The price has dropped but the content has expanded as CBS has paired with
Paramount+
for all your entertainment pleasure. Including....for the first time, 10 hours of exclusive LOVE ISLAND content, including glimpses into the villa and fiery episodes featuring content too hot for broadcast, will be available to stream. And, of course, BIG BROTHER fans can continue to catch all the action on the BIG BROTHER Live feeds.
Get yours today by clicking on any of the Live Feed links and/or banners right here at BBU.
You'll get all the drama that the Big Brother Live Feeds have to offer, along with exclusive content of Love Island, Paramount+ Movies and so much more, and if you click on our banners to sign up, you'll be helping to support all that we do here, all summer long! (BBU only gets a small commission for NEW subscribers)
Plus, the price has dropped - you get the same service but LOTS more content!

$4.99 Essential Plan - Includes Live Feeds, but not the live CBS broadcast of Big Brother
$9.99 Premium Plan - Includes Live Feeds, Commercial Free on-demand episodes and Live Broadcasting
Join us in our forums
HERE
to talk about the upcoming premier of Big Brother 23!
Like what we do here?
Like the Discussions?
Like our Live Feed Updates?
A great way to support this website is by making a donation via our PayPal link. It's safe, easy and secure to use. We appreciate any support!
If you are not a registered member of BBU, we invite you to register and join us.
And, don't forget to follow us on Twitter -
https://twitter.com/BBrotherUpdates
As always, thanks for reading!
Lexie