Julie Chen said "Tears shed, a secret alliance exposed and an epic fall from power...... sounds like week 2 to me. We agree and we have all the spoiler results from tonight's Big Brother 23 Live Eviction and Head of Household Competition. Who was evicted? Who is the new Head of Household? Keep reading to find out! Follow along with all the drama on the BB Live Feeds! Try them FREE! Click on any of the Paramount Live Feed Banners or on any of our links to grab that Free One Week Trial of the
Live Feeds via the Paramount Plus
right here at Big Brother Updates! Not only will you be able to watch the Big Brother Season 23 Live Feeds, you can check out past episodes of Big Brother, a ton of other CBS shows along with a huge selection of Paramount movies. The price has dropped but the content has expanded as CBS has paired with
Paramount+
for all your entertainment pleasure. It's just not Big Brother without the
BIG BROTHER Live Feeds.
Get yours today by clicking on any of the
Live Feed links
and/or banners right here at BBU. We appreciate any support you give us by signing up through our links. Watching the Live Feeds not for you? Another great way to help support this website and let us keep bringing the live feed updates to you each day, is by making a donation of support by clicking on our PayPal button. We truly appreciate any support!
Live Voting:
Claire - Frenchie
Sarah Beth - Frenchie
Xavier - Frenchie
Derek F - Britini
Christian - Frenchie
Whitney - Frenchie
Azah - Frenchie
Derek X - Frenchie
Tiffany - Frenchie
Brent - Frenchie
Hannah - Frenchie
Alyssa - Frenchie
By a vote of 11 -1 .. .. Frenchie has been evicted from the Big Brother 23 house.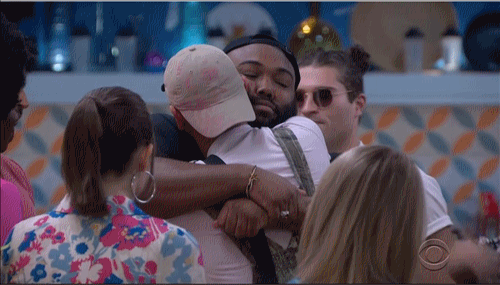 Julie talks with Frenchie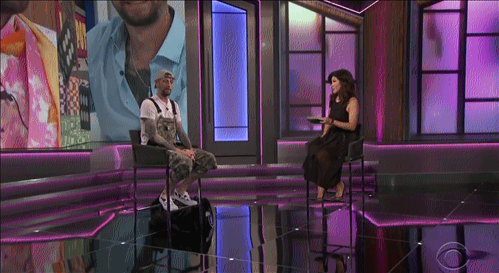 Julie to Frenchie - you kept it classy ... we got a lot of questions to get to
Frenchie - I'm worried about that
Julie- no, you just settle down there, you are a super fan of Big Brother,
Frenchie - I am
Julie - and you came out strong last week, you had a lot of targets, you had a lot of alliances, how do you think you did as HoH?
Frenchie - like you said, I came in strong, but I came in with a purpose, my wife told me that if you want to make a change in the game, you need to get off the couch and go in the game and do it.. and for me personally, I saw the people, like the old guy and things like that, always getting evicted first, so I made it a point, to come in, in the first week, give it everything I had, and make that change, and I'm proud of myself, because no matter how hard I played, I created that change and I hope future seasons will follow that same thing.
Julie - right before Kyland was going to make nominations, you turned your back on your alliance, the Slaughterhouse, you formed it , you named it, it appeared like you were done with your friendship with Brent and Whitney ... what lead you to do that?
Frenchie - the Slaughterhouse was formed to begin with, to keep the people that I was most nervous about, close. So, I knew in time, it wouldn't last it's full length, so it served it's purpose, I got to know them a little better, to see how they worked.. and ummm.. it came to an end pretty quick...
Julie asks if he regrets not taking her up on the offer the first night of 2 weeks safety for rolling the dice
She reminds him had he taken the offer, he would be safe right now ...
He says no, he wanted to see pictures of his kids... as a dad that is the most important thing to him in life, and had he taken that chance he might not have been able to see their pictures, so it wasn't worth it.
Goodbye messages...
Tiffany- Frenchie, I truly respect you, I enjoyed our time together, but if you had stayed here, none of us would have had the chance of winning.
Brent- Frenchie, I don't think you see this as a shock, I never betrayed you, you betrayed me first. Just know it's nothing personal and I take nothing personal, I know it's a game. I respect you as a person and I look forward to seeing you soon.
Britini - Frenchie, I love you so much, my Joker's team captain, I'm so sorry this has happened... you know who I'm gunning after and you know that I'm doing it for you.
Derek F - Frenchie, my best friend, I can't even believe I'm giving you this speech right now, I'm so sorry that you are leaving... just know that I am going to win this game for both of us .. ride or die Frenchie. I love you.
Julie to Frenchie -after spending 16 days in the house, I see you getting teary eyed.. is it safe to say that you made a friend for like with Derek F
Frenchie - absolutely .. he's such a awesome person and even though we come from totally different walks of life, it's amazing how two people can walk in this house, and just have an instant connection and Derek and I both did that .. like he said .. it was ride or die...
Head of Household Competition: "Tom Talks BB"
​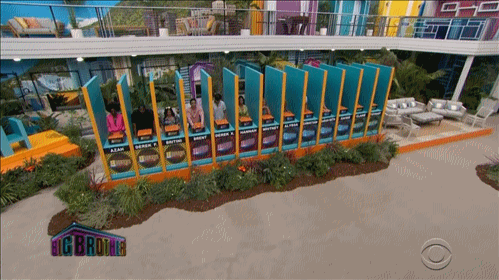 ​
Julie - Celebrity Big Brother 2 Tom Green took to the streets of Canada to talk Big Brother.
Watch videos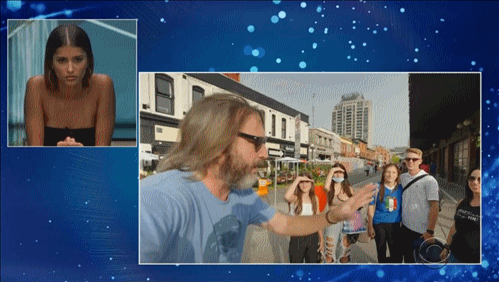 Answer Questions True or False Questions
Question One - Derek F, Britini, Christian and Tiffany are out
Question Two - Azah is out
Question Three - Everyone correct
Time to watch the second video
Derek X, Hannah, Whitney, Alyssa, Sarah Beth, Xavier and Claire
Question Four - Claire and Whitney are out
Question Five - Xavier is out
Question Six - Derek X, Hannah, Alyssa, and Sarah Beth are out
( notice Derek X and Hannah celebrating their "wrong answer" as they threw that one right to Xavier ....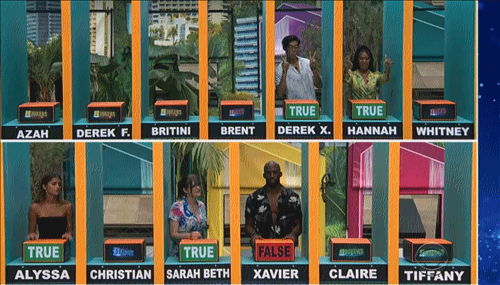 Xavier is the new Head of Household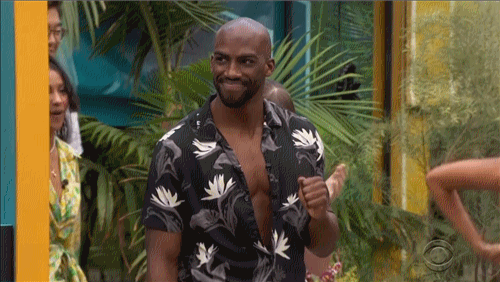 The rest of the Kings are also safe this week ... Christian, Alyssa and Sarah Beth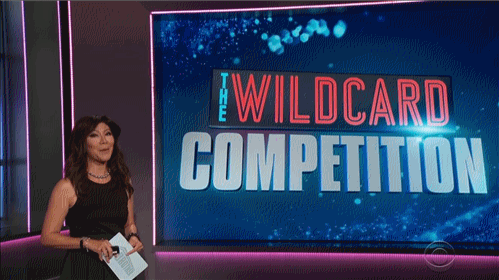 Julie- another risky Wildcard decision could create descent amongst all the teams AND throw a monkey-wrench into Xavier's nominations plans
The drama continues on the Live Feeds....
Jump on in and get yours FREE FOR ONE WEEK -
You'll get all the drama that the Big Brother Live Feeds have to offer, plus Paramount+ Movies and so much more, and if you click on our banners to sign up, you'll be helping to support all that we do here, all summer long! (BBU only gets a small commission for NEW subscribers)
Plus, the price has dropped - you get the same service but LOTS more content!

$4.99 Essential Plan - Includes Live Feeds, but not the live CBS broadcast of Big Brother
$9.99 Premium Plan - Includes Live Feeds, Commercial Free on-demand episodes and Live Broadcasting
Live Feeds not for you ??
Let me bring them to you ...
Check out our Live Feed Updates
HERE
Like our Live Feed Updates?
A great way to support this website is by making a donation via our PayPal link. It's safe, easy and secure to use.
We appreciate any support!
Join us in our forums
HERE
to talk about the all the drama that Big Brother 23 has to offer.
If you are not a registered member of BBU, we invite you to register and join us.
And, don't forget to follow us on Twitter -
https://twitter.com/BBrotherUpdates
As always, thanks for reading!
Lexie