Celebrity Big Brother 3 made it's debut tonight with a BB Winter Gala endurance Head of Household Competition. If you watched, stop over in our forums to tell us what you thought. If you didn't watch, you can catch up right here. Which house guest was out first? Were any deals made during the endurance competition? Which Celebrity is the first Head of Household for this new season? Keep reading to find out! If you like what we do here, we appreciate any support you can give, either by subscribing to the
Live Feeds
via any of our
links or banners.
Signing up for a
new Live Feed subscription
gives us a small commission and helps us to keep everything up and running, so we can bring all the Celebrity Big Brother news and updates right to you. If the live feeds aren't for you, we understand and we're covering them for you. Another great and easy way to support this website is by making a donation using our PayPal link. It's quick, easy, safe, secure and MUCH appreciated.
HoH Competition - BB Winter Gala
Todd volunteered to sit out - ( he gets nothing - no safety ... nada )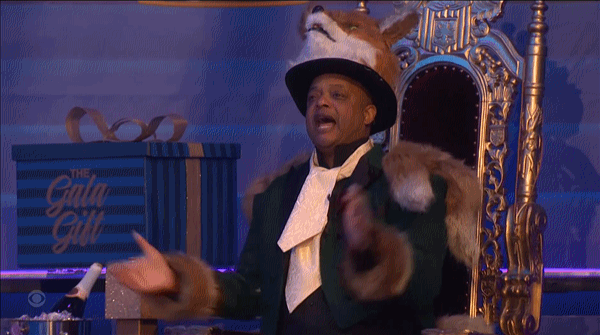 ​
​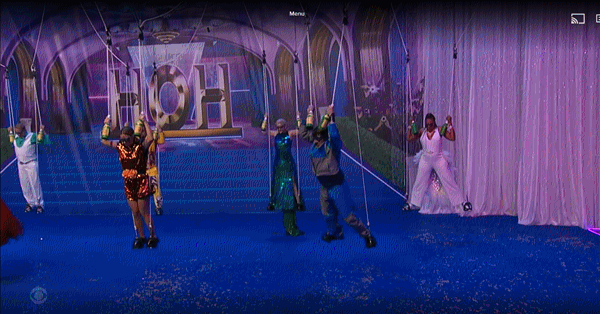 ​
Order in which they dropped...
Chris Kattan out @ the 1 minute and 26 seconds mark ....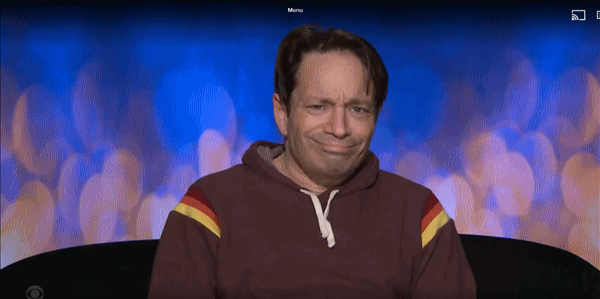 ​
Cynthia
​
Shanna
Lamar
Chris Kirkpatrick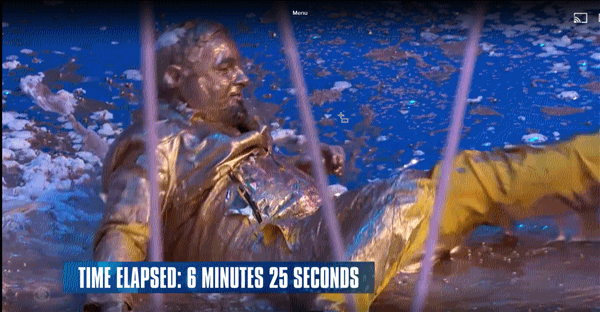 ​
Carson
Mirai
Todrick - ( made a deal of safety with Miesha )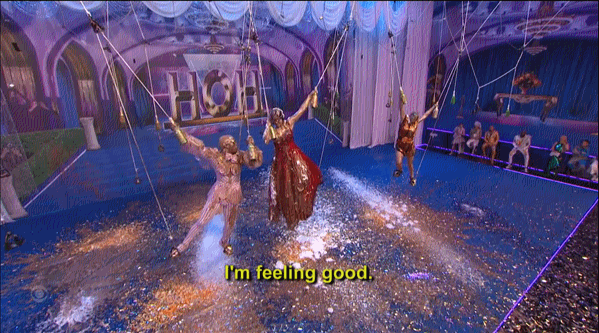 ​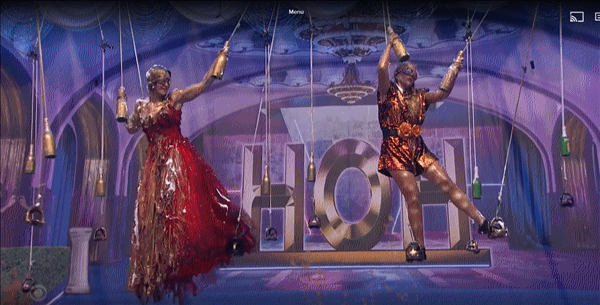 ​
Teddi ( tried to make a deal with Miesha )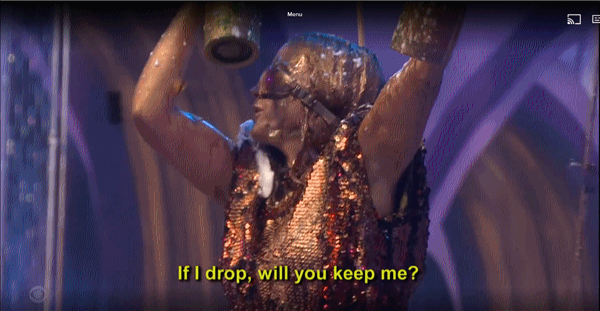 But.. nope .. no deal for Teddi
Teddi is out
Miesha is the 1st Celebrity BB3 Head of Household
Julie told the Celebrity House Guest that there's another power up for grabs ....
She did not tell them ( or us ) what that power is .. only that it's inside the gala gift AND .. that the gift will be a blessing to one and a curse to another
The Gala Gift will be revealed and nominations will be shown during Thursday's episode.
The veto competition, veto ceremony and first eviction will take place during Friday's live episode
The Live Feeds were supposed to begin tonight ( 2/2/22 ) but ....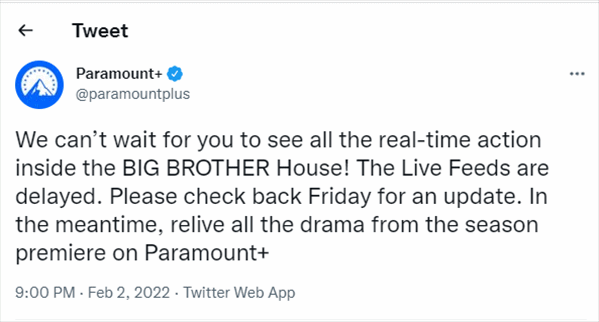 We're combining the Live Feed Updates and Live Feed Discussions in one handy dandy thread for this Celebrity Big Brother edition
Check them out
HERE
and tell us what you think about this season of Celebrity Big Brother 3.
Like what we do here?
Like spending your time at BBU?
We appreciate any support via our PayPal account - just click the PayPal donate button and follow the easy, safe and secure steps to make your donation.
Your support helps keep BBU up and running and able to bring you all the news and updates on every thing Big Brother.
If you are not a registered member of BBU, we invite you to register and join us.
And, don't forget to follow us on Twitter -
https://twitter.com/BBrotherUpdates
As always, thanks for reading!
Lexie