Celebrity Big Brother 3 - Live Power of Veto
Competition, Veto Meeting and Eviction are all said and done! As you saw last night, Shanna is in trouble tonight, if she can't manage to win the Power of Veto, to keep herself off the block as a replacement nominee. If she can't, pull out a win, she will head right out the backdoor. This "plan" has been swirling around since Carson won the Head of Household and Todrick knew that his #1 ally in the house was also the #1 target of the house. Todrick and Miesha have somehow convince Carson and Cynthia that Shanna has been playing both sides of the house, even though she saved Carson last week, to even give him the opportunity to compete in the Head of Household competition, let alone win it. No good deed, right? Keep reading to find out how all the drama unfolded tonight. If you like what we do here, we appreciate any support you can give, either by subscribing to the
Live Feeds
via any of our
links or banners.
Signing up for a
new Live Feed subscription
gives us a small commission and helps us to keep everything up and running, so we can bring all the Celebrity Big Brother news and updates right to you. If the live feeds aren't for you, we understand and that's okay because we are covering them for you. If you like spending your time here, we appreciate any support and another great and easy way to support this website is by making a donation using our PayPal link. It's quick, easy, safe, secure and MUCH appreciated.
You can read all the craziness - in our
Live Feed Updates
Miesha in the DR - Carson, don't rest easy... if I survive this vote.... thank you very much.... but you may just find yourself in my crosshairs once again
Cynthia in the DR - now that Carson has made this deal with Miesha... I'm feeling a lot more comfortable about our future in this house
Todrick in the DR - my plan worked perfectly.... not only is Miesha potentially going to be safe this week.... but we convinced Carson to take out one of his own people..... if Shanna gets on the block. .. this could be the biggest move in Celebrity Big Brother history
Power of Veto Players
HoH - Carson
Nominees - Meisha and Todd
Picked Players - Todrick, Cynthia, Lamar
Shanna is NOT playing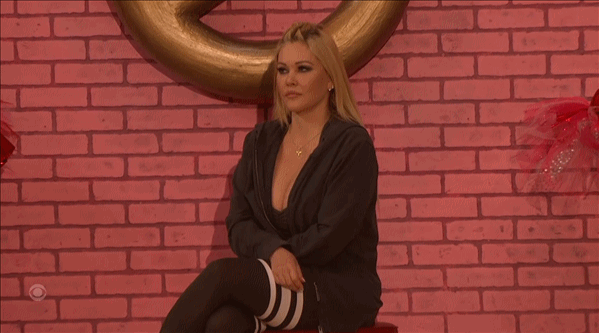 Power of Veto is called " Sweeter Than Veto:
Race down lane to put 6 pieces of a chocolate box puzzle together....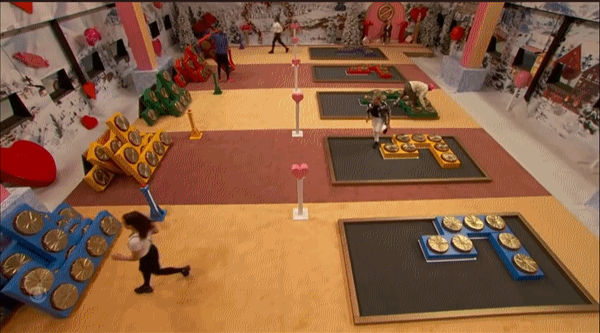 Todrick wins the Power of Veto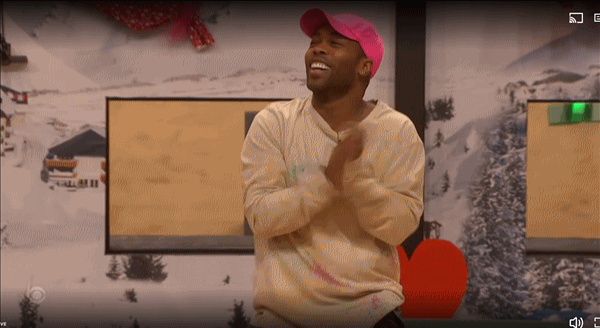 Todrick used the Power of Veto to remove Todd from the block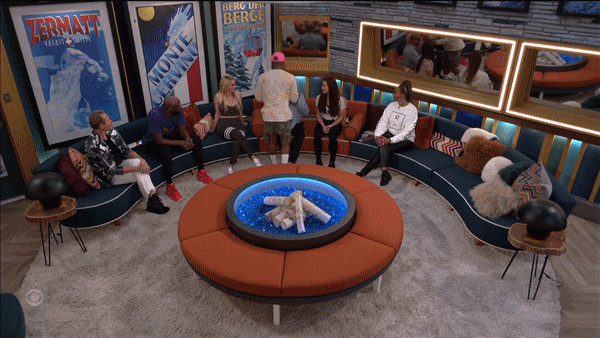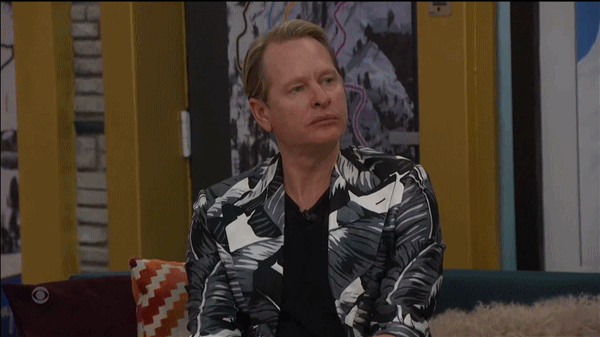 Carson named Shanna as the replacement nominee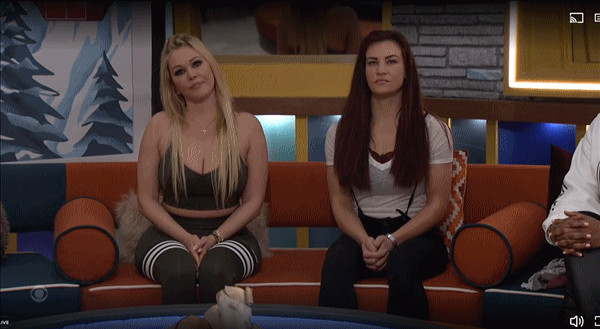 Miesha''s speech- she says she's not surprised, being on the block ..
She says she's been an obvious target this entire game and she takes being on the block as a compliment,
She then says that she would like to point out why Shanna is there .. for "being shady," .. and it's better to ( work with ) devil you know vs the devil you don't
Shanna's speech - she thanks CBS ... says that Matthew, can't wait to kiss you tonight on Valentine's Day ... she shouts out to her family/friends and says it's been a dream come true to play Big Brother
Live Voting
Todd- Shanna
Cynthia - Shanna
Lamar - ( it took him a minute to make and a few chewed fingernails to make his decision)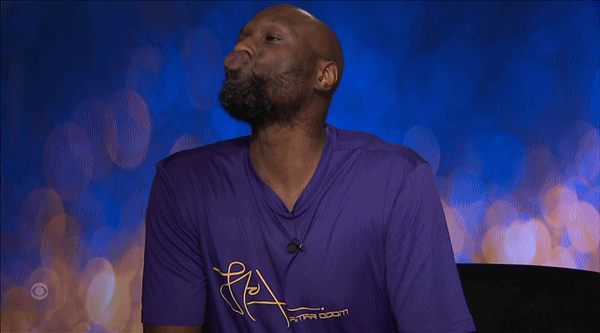 ​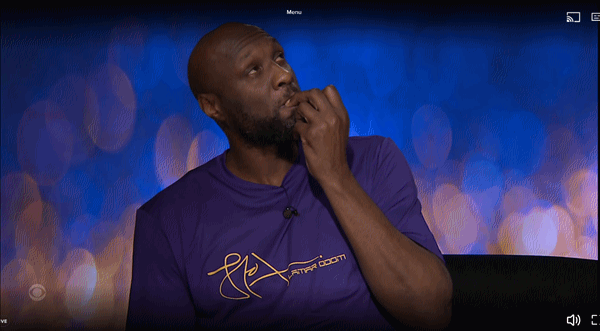 ​
Juile to Lamar - can you hear me?
Lamar - I can hear you
Julie- you know this is live TV ...
Lamar- Shanna
Todrick - Shanna
Shanna has been evicted from the Celebrity Big Brother house.
Shanna hugged Lamar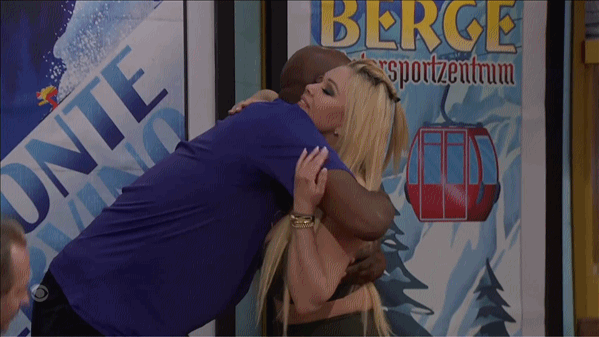 ​
Shanna told Todd - I hope you win ...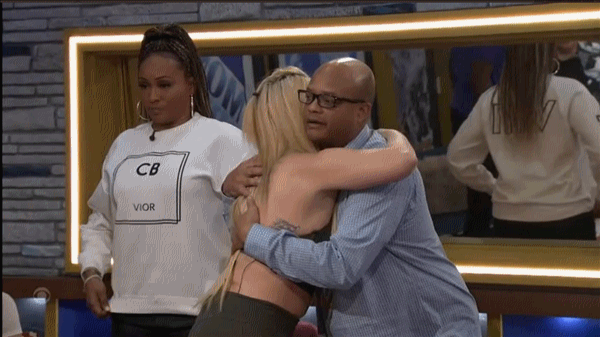 ​
No one walked her to the door ....
As she walks out the door ....
​
Shanna- Todrick, don't worry.. I'll get the jury to vote against you ...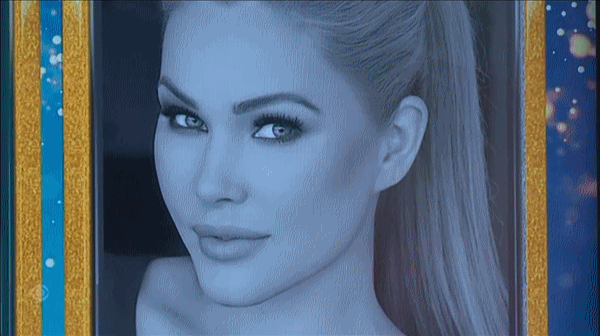 The drama continues on the Live Feeds ....
Get your Live Feeds now by clicking on any of the
links/banners
right here at BBU.
Live Feeds not for you ??
Like what we do here?
Like spending your time at BBU?
We appreciate any support via our PayPal account - just click the PayPal donate button and follow the easy, safe and secure steps to make your donation.
Your support helps keep BBU up and running and able to bring you all the news and updates on every thing Big Brother.
If you are not a registered member of BBU, we invite you to register and join us.
And, don't forget to follow us on Twitter -
https://twitter.com/BBrotherUpdates
As always, thanks for reading!
Lexie