Celebrity Big Brother 3 Season Finale Tonight! Cynthia Bailey, Meisha Tate and Todrick Hall competed in the Final Head of Household Competition, The winner choses which fellow house guest to take to the Final 2 with them to meet the jury. Who is the final Head of Household and who did they chose to take with them to the Final 2? And, who won Celebrity Big Brother? Keep reading to find out! . We hope you've enjoyed spending your time here with us for this season of Celebrity Big Brother. You are the driving force behind what we do here. If you enjoyed catching up with what was happening inside the house, with our live feeds updates please consider making a donation of support using our PayPal link.
You can read all the craziness that's happening inside the Big Brother Celebrity 3 house - in our
Live Feed Updates
Final Head of Household Competition
House Guests will watch videos of shout outs from the evicted house guests.
3 shout outs .. 2 are true .. 1 is false
The players must identify the false fact about the evictee.
Correct answer gets a point.
Player with the most points wins the final Head of Household
Round 1 - Cynthia and Miesha get a point
Round 2 - Miesha gets the point
Round 3 - Todrick and Mesha get a point
Round 4 - No one gets a point
Round 5 - No one gets a point
Round 6 - No one gets a point
Julie tells them there's no need to go on .. with a score of Miesha 3 ....
Miesha wins the Final Head of Household Competition
Cynthia and Todrick make their final plea....
Cynthia says she is honored to be one of the two women left in the game... says she's played this game the only way she knew how ...loyal...tried to have a good time....and always tried to keep her word. She says she thinks she has a pretty good idea who Miesha is going to pick...but...any case she loves them...proud of them ....and she thanks them both for the amazing ride.
Todrick - Miesha... my ride or die...I've had the time of my life playing this game with you. I came into this house hoping to make it this far...but i never thought in a million years that I would meet a partner like you....like Derrick a d Cody ...the people I feel in love with...when they played this game. This has been a tremendous experience...and whether you took me to the end or not..I would have been so grateful to have meet you...you have changed my life in so many ways...I think you are an incredible person and the vulnerability in 20that you've shown as a white person...in 2022...to talk to me about things that a lot of people would be uncomfortable to talk about...I thinks is what we need in this world more than anything...if everybody was like you and I... a black...white...gay...straight...male...female...t his world would be a much better place...so thank you for being the human that you are and I respect any decision that you make.
No surprise.... Miesha chose to take Todrick to the F2 with her, making Cynthia the last celebrity to be evicted from the Big Brother house.
To the jury we go .....
Julie to Carson - I understand that you have some regrets and want to clear the air.
Carson- I would love to..... I wanted to apologize to Shanna....as you said.... I should have trusted actions and not somebody's words. I'm sorry for that.
Shanna to Carson - I love you and adore you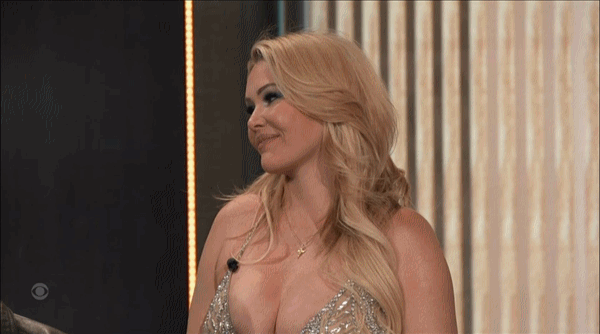 Cynthia joins the jury ...
Miesha and Todrick give their plea to the jury
Look at the faces as Todrick goes on and on ...
Time to vote
Teddi - one of your favorite movies is Wizard of Oz .....but you have forgot that we can see behind the curtain. I'm going to choose the lesser of two evils
Mirai - she talks about competitions....
Chris Kirkpatrick - he talks integrity.... doing this for his son .. wouldn't have it any other way
Shanna - the one thing that this vote ensures is that I will not ever have to hear your voice again...
Carson - going with the person who worked just a little bit harder.
Lamar - he says he got a new tattoo this morning and he's going to vote for the person that most resembles its message
Todd - he says that everything was going great until he saw the live feeds... he talks about how it would be wise not to continue to talk bad about people, once they are out of the game...
Cynthia- she says she's voting for the person that helped her navigate the game... when she didn't know how the show really worked.
Chris Kattan joins the stage ...
Julie reveals the votes
Cynthia - Todrick
Todd - Miesha
Lamar - Miesha
Carson - Miesha
Shanna - Miesha
Chris Kirkpatrick - Miesha
With that ....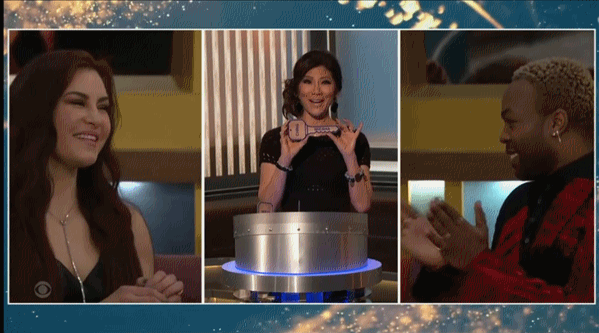 Miesha is the winner of Celebrity Big Brother 3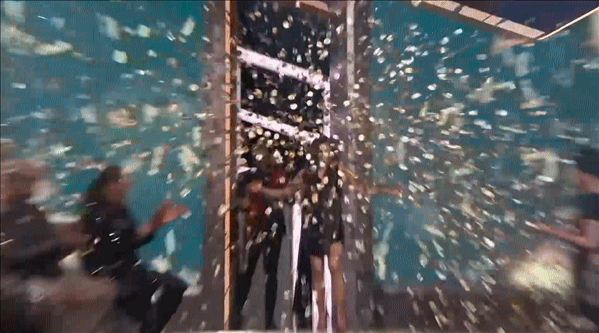 Mirai and Teddi also voted for Miesha .. making the final vote - 7- 1 for Miesha to win Celebrity Big Brother 3
America's Favorite Player - Top 3 - Lamar, Carson and Shanna
Carson wins America's Favorite Player and wins the $25,000.
He says he will donate a significant portion to his charity.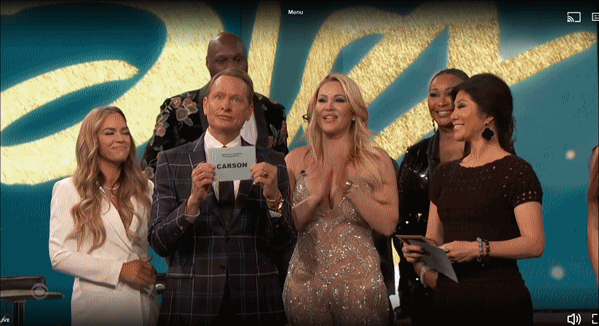 Congrats to Miesha Tate winner of Celebrity Big Brother 3 ....
Julie reminds us that Summer Big Brother is right around the corner.
Thank you for hanging in here with us!
We'll see you back here for Season 24 of Big Brother !
All of you are the driving force behind what we do here and we could not do it without you.
We appreciate any support via our PayPal account - just click the PayPal donate button and follow the easy, safe and secure steps to make your donation.
Your support helps keep BBU up and running and able to bring you all the news and updates on every thing Big Brother.
If you are not a registered member of BBU, we invite you to register and join us.
And, don't forget to follow us on Twitter -
https://twitter.com/BBrotherUpdates
As always, thanks for reading!
Lexie