We have an " officially unconfirmed" report that Big Brother 24 Paloma Aguilar, the 22 year old Interior Designer, from San Marco, California has left the Big Brother house. On Day 8, the
Live Feeds
went offline, to what live feed updates refer to as PET CAM ( when the feeds are cut to a live feed of oh so cute adoptable animals ) which usually means that something is happening behind the scenes, ( nominations, veto competition, etc. ) that are not shown on the actual live feeds. The 8:45 PM, cut to PET CAMS Wednesday night, was not expected. But, also not a surprise to most live feed watchers, as to what it "might" mean. Paloma had been "struggling" over the last few days, and her erratic behavior had raised concerns both inside and outside of the house, so when the live feeds cut away abruptly, Paloma was the first thing on the minds of many live feed watchers. Again, we have no official word on whether or not, she has left the house, but a reliable source has out her departure out on Twitter. What does this mean for tonight's Live Show? We'll keep you updated right here.
Of course, another question is, how will Paloma's exit from the Big Brother 24 house effect the Back Stage twist, which Paloma is a part of?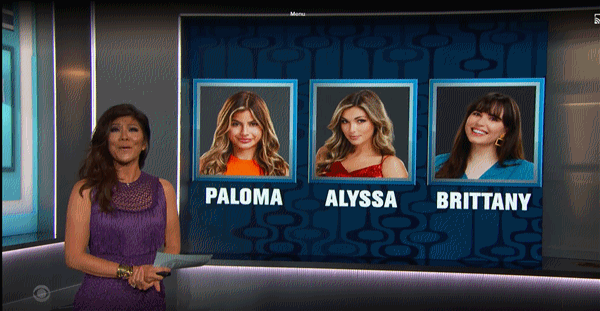 Paloma's presence, which is usually front and center, had been missing on the Live Feeds on Wednesday.
Even a group y
oga session, along with a group "guided meditation
" with Brittany, didn't produced the vibrate Paloma.
Once the live feeds cut away at 8:45 PM, BBT, the rumors of Paloma's exit were filling the timeline on the
bb24
Twitter and other social media outlets.
Around 9:30 PM BBT, Hamsterwatch ( the aforementioned reliable source ) tweeted " a source has informed me that Paloma is gone."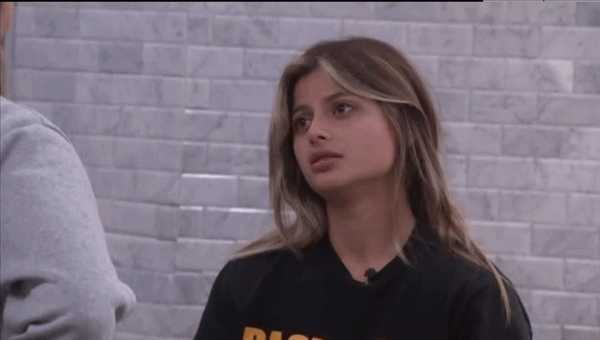 We will keep you updated here and in our Forums, with any news or updates we receive.
Despite whatever is going on with Paloma ...
There's a LIVE SHOW tonight and the is on and the drama inside and outside the house is bigger than ever. If you've never tried the
Live Feeds
now would be the time! We'd love for you to click on any of the banner ads here at BBU to get signed up. We gain a small commission fee for any NEW subscribers. Live Feed watching not in your schedule? We're covering them right here for you in our Live Feed Updates Forum, just like we have for the past 23 years. If you like reading the updates, or being part of the live feed discussion threads, another way to help support all that we do here is my making a donation via our PayPal account - just click the PayPal donate button and follow the easy, safe and secure steps to make your donation. All of you are the driving force behind what we do here, and we could not do it without you.
Click on the FORUMS button right up there at the top of this page and check out all the house guests and more!
Moderator Kenny has the handy dandy Cheat Sheet all ready for you.
The Episode Discussion and Live Feed Discussion threads are waiting for you!
And, our Live Feed Updates are hot and ready!
Stay with us right here at BBU.. as we bring you all the Live Feed Updates .. from the
LIVE FEEDS
If you are not a registered member of BBU, we invite you to register and join us.
And, don't forget to follow us on Twitter -
https://twitter.com/BBrotherUpdates
As always, thanks for reading!
Lexie