The first LIVE eviction of the summer happens tonight, or does it? The Backstage twist will be revealed tonight, or will it? It's always expect the unexpected on Big Brother, but no one expected tonight's sudden turn of events. Having said that, live feed watchers weren't shocked to learn of Paloma's exit from the Big Brother house, after all they watched her spiraling down and knew that sooner or later, something would have to give. We know from interviews that Julie Chen gave to media outlets this afternoon, that expect the unexpected will ring true tonight, more than ever before. Keep reading to find out how tonight's events played out, including the announcement that "changed the game" , Plus, the Head of Household competition begins. Stay with us right here at BBU, join in on a discussion in our forums and tell us what you think!
Julie -- The backstage twist was supposed to culminate tonight live... but an unexpected turn of events has now changed everything.
Julie- The unexpected exit of one houseguest stuns the house and leads to an unprecedented change to the game
Julie - up next... an emotional series of events leads to an unexpected departure.... and an unprecedented live announcement to the houseguests
Julie announced Paloma left due to "personal reasons"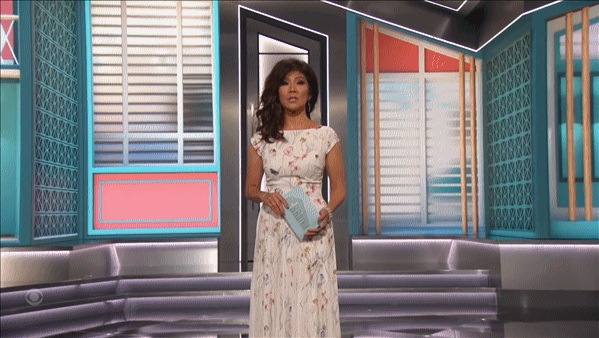 We watched a small portion of Paloma's struggle ...
(that's her in the bathroom )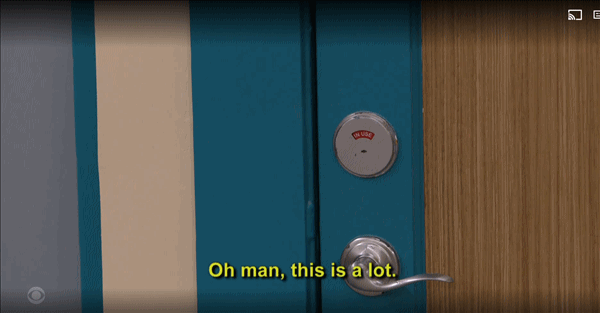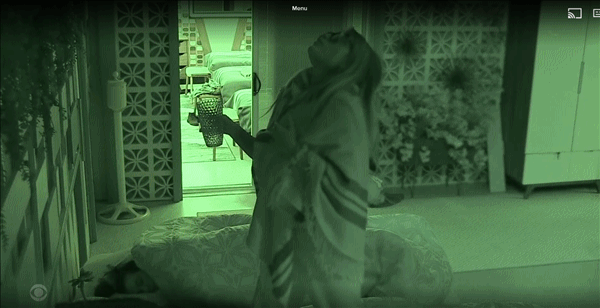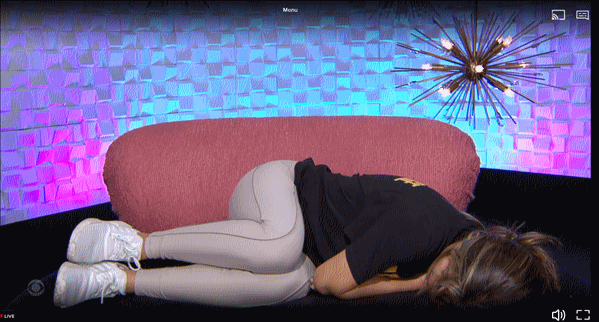 We watch a segment where Daniel announces that "for personal reasons' Paloma has left the game.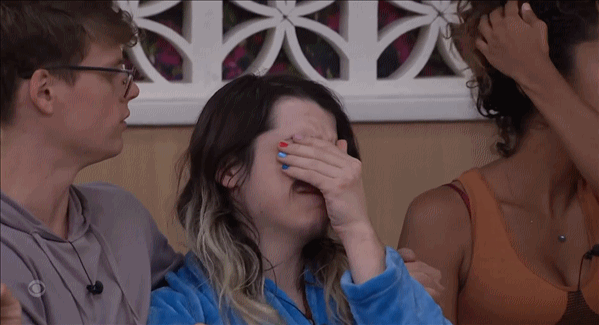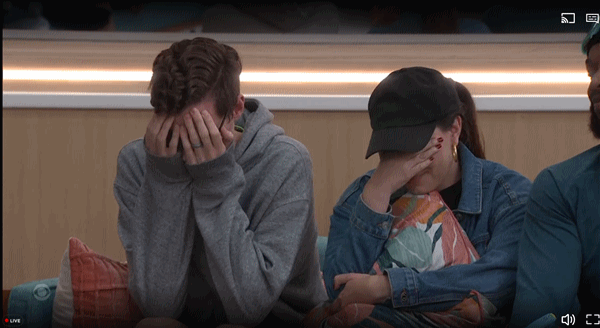 Monte asks that they all join hands and pray for Paloma.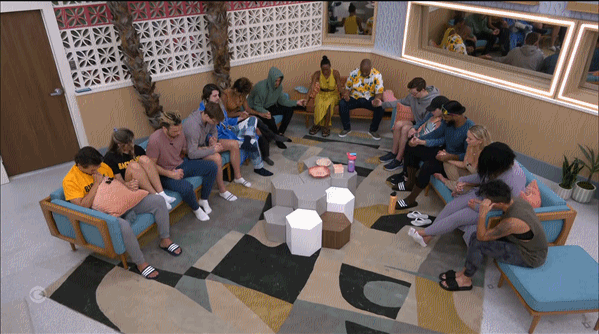 Julie tells us (BUT not the house guests ) that America voted to save Brittany but now everything has now changed with Paloma out of the game
Julie talks to the house guests telling them that the original plan would not have culminated in a vote & eviction but instead a battle of one of the 2 nominees chosen by the house and 1 of the backstage pass holders. The loser would have gone home immediately.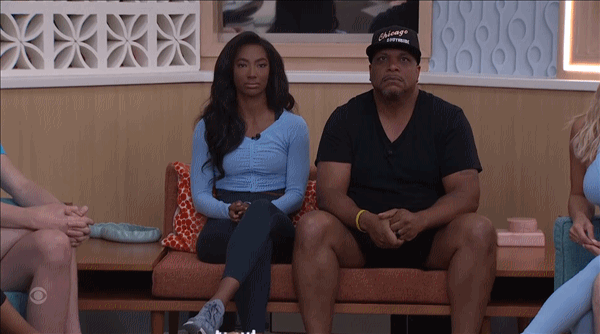 Julie - Because Paloma was one of the Backstage, Alyssa and Brittany are both safe tonight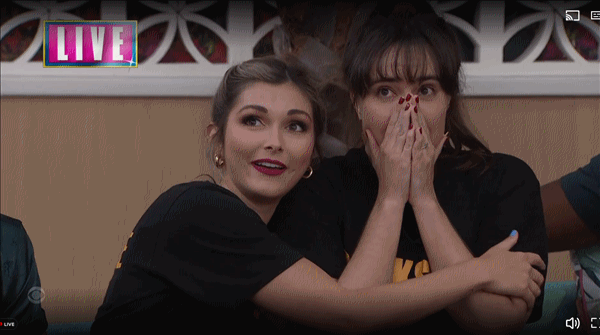 Taylor and Terrance are both safe tonight, as well.
Head of Household Competition is underway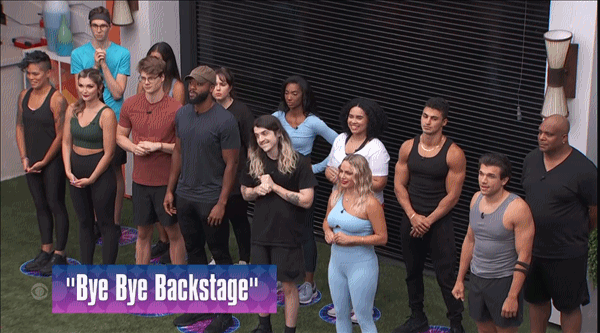 HoH competition is seven head to head races, with the winner of each race, advancing to compete to be the Head of Household
It's random draw of names:
Pooch/Michael - Michael wins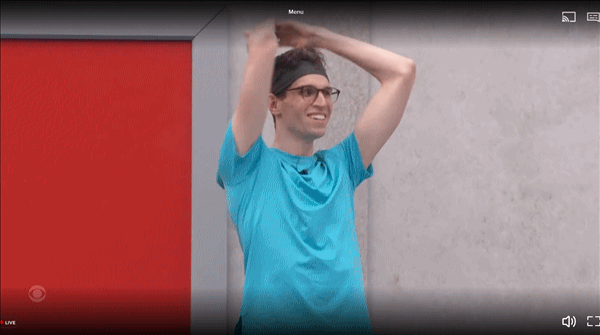 Taylor/Alyssa- Taylor wins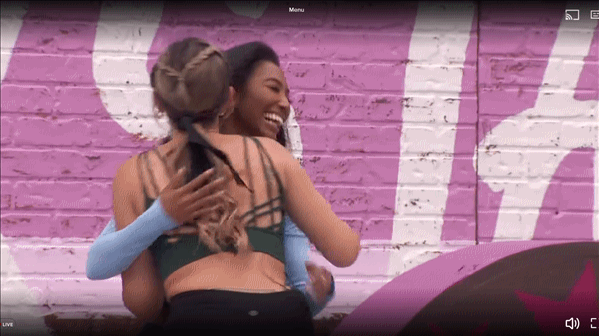 Indy/Joseph - Joseph wins
Brittany vs Ameerah - Ameerah wins
Jasmine vs Terrance - Jasmine wins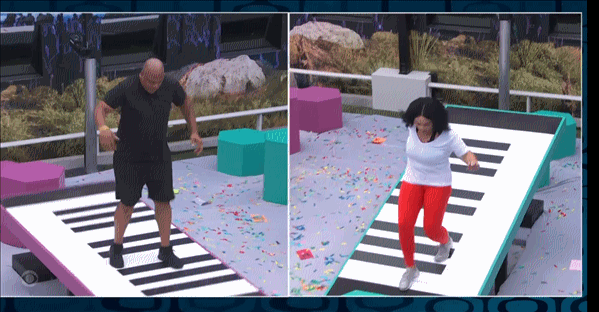 But wait...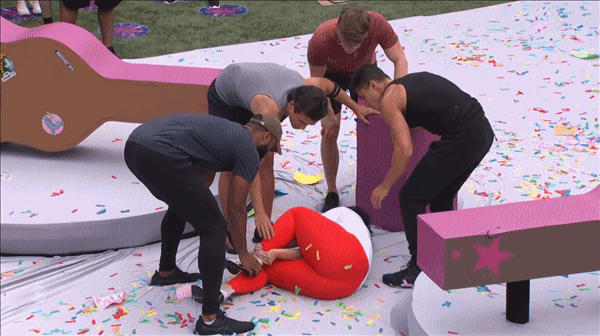 Julie goes to a Commerical break ...
She's good ...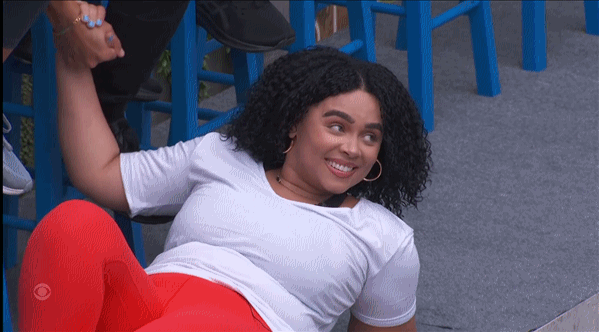 Julie confirms ' they checked" .. she won
Kyle vs Turner - In a tight one - Kyle wins
And then .... last but not least ...
Monte vs Nicole - Monte wins
Michael, Taylor, Joseph, Ameerah, Jasmine, Kyle and Monte will compete to be the new Head of Household.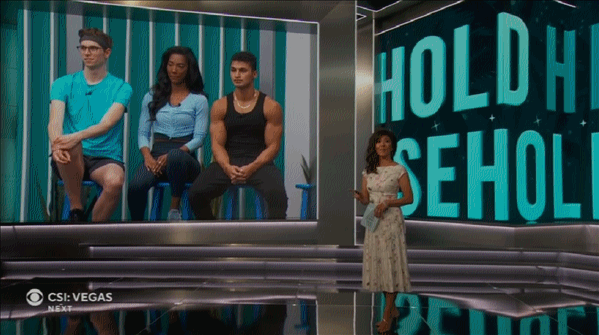 Which "causual viewers" will watch play out on Sunday's episode.
But, we'll find out on the Live Feeds, as soon as they return from finishing out the competition.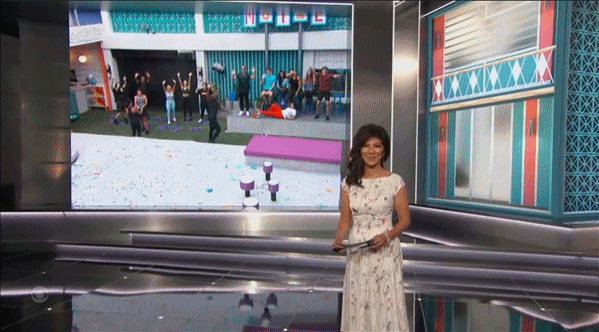 And then ....
Julie- Next Thursday I have a huge announcement ....that will turn the house upside down.... the game is about to change.
Click on the FORUMS button right up there at the top of this page and check out all the house guests and more!
Moderator Kenny has the handy dandy Cheat Sheet all ready for you.
The Episode Discussion and Live Feed Discussion threads are waiting for you!
And, our Live Feed Updates are hot and ready!
Stay with us right here at BBU.. as we bring you all the Live Feed Updates .. from the
LIVE FEEDS
If you are not a registered member of BBU, we invite you to register and join us.
And, don't forget to follow us on Twitter -
https://twitter.com/BBrotherUpdates
As always, thanks for reading!
Lexie