CBS had to delay tonight's regularly scheduled Live Eviction show until Sunday night. But, that doesn't mean you have to wait until Sunday, to find out who was evicted, who is the new Head of Household, what is the new twist, and which house guests are Festie Besties because of it. Plus. we have the Have Not's for the week.
Paramount +
kept the
Live Feeds
"live" and we have the answers to those burning questions just for you! Do you love knowing all the inside scoop on what's happening inside the Big Brother 24 house, but watching the live feeds just isn't for you? We're covering them right here for you in our Live Feed Updates Forum, just like we have for the past 23 years. If you like reading the updates, or being part of the live feed discussion threads, another way to help support all that we do here is my making a donation via our PayPal account - just click the PayPal donate button and follow the easy, safe and secure steps to make your donation. All of you are the driving force behind what we do here, and we could not do it without you!
Here's the breakdown:
Pooch was evicted by a unanimous 12- 0 vote.
Turner is the new Head of Household.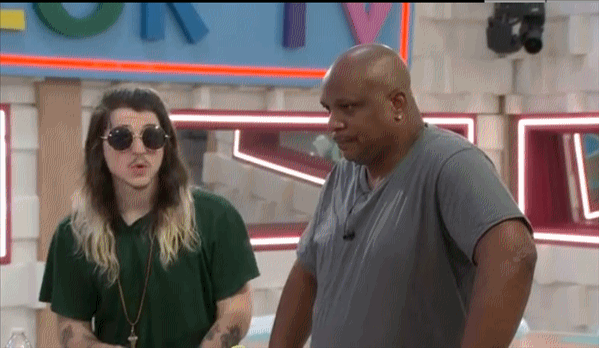 From what we've learned from shuffling through the house guests conversations, the HoH competition was "endurance", it lasted about an hour, as the house guests dropped off, they could either sit at table alone and wait for someone to chose them as their "Festie Bestie" .... or they could a "Festie Bestie" as their partner.
Taylor and Kyle were disqualified, as they took their finger off their button
Festie Bestie's are:
Turner/Jasmine
Michael/Brittany
Nicole/Taylor
Ameerah/Terrance
Daniel/Kyle
Alyssa/Indy
Monte/Joseph
** Nicole picked Taylor - She says she "took one for the team"
Jasmine, as Turner's "Festie Bestie" is safe for the week, since he is the Head of Household.
Turner will nominate one Festie Bestie pair for eviction.
The veto competition "sounds like" it will play out as only "one chip" picked and that
pair
of "Festie Bestie's will face off with Turner/Jasmine, and the pair of nominated Festie Besties to win the Power of Veto.
Have Not's for the week are Alyssa and Indy
Jasmine, as the HoH's "Festie Bestie" had to pick one pair to be the Have Nots for the week.
( her reaction to hearing Turner read the card, where it said she had to pick )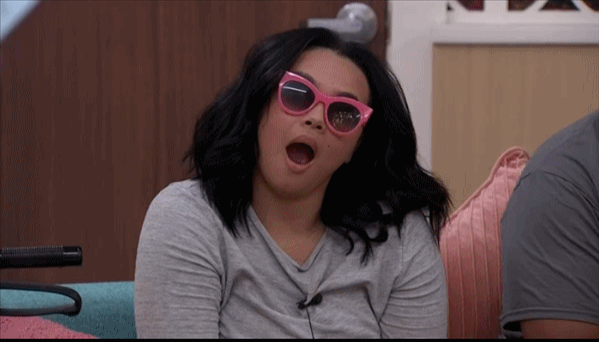 Jasmine asked for volunteers, it took a moment, but Indy volunteered herself and Alyssa.
Indy - we're going to be ****ed up, but we'll do it.
Nominations will take place tomorrow, followed by the Power of Veto on Saturday.
Make sure you check out our
Live Feed Updates
to catch up on all the drama that's happened so far!
Watching the Live Feeds not for you, anyway?
A great way to support this website is by making a donation via our Pay Pal link.
We'll bring all the Live Feed Updates to you in our Live Feed Updates Forum.
Like what we do here?
Like the Discussions?
Like our Live Feed Updates?
We appreciate any support!
If you are not a registered member of BBU, we invite you to register and join us.
And, don't forget to follow us on Twitter -
https://twitter.com/BBrotherUpdates
As always, thanks for reading!
Lexie